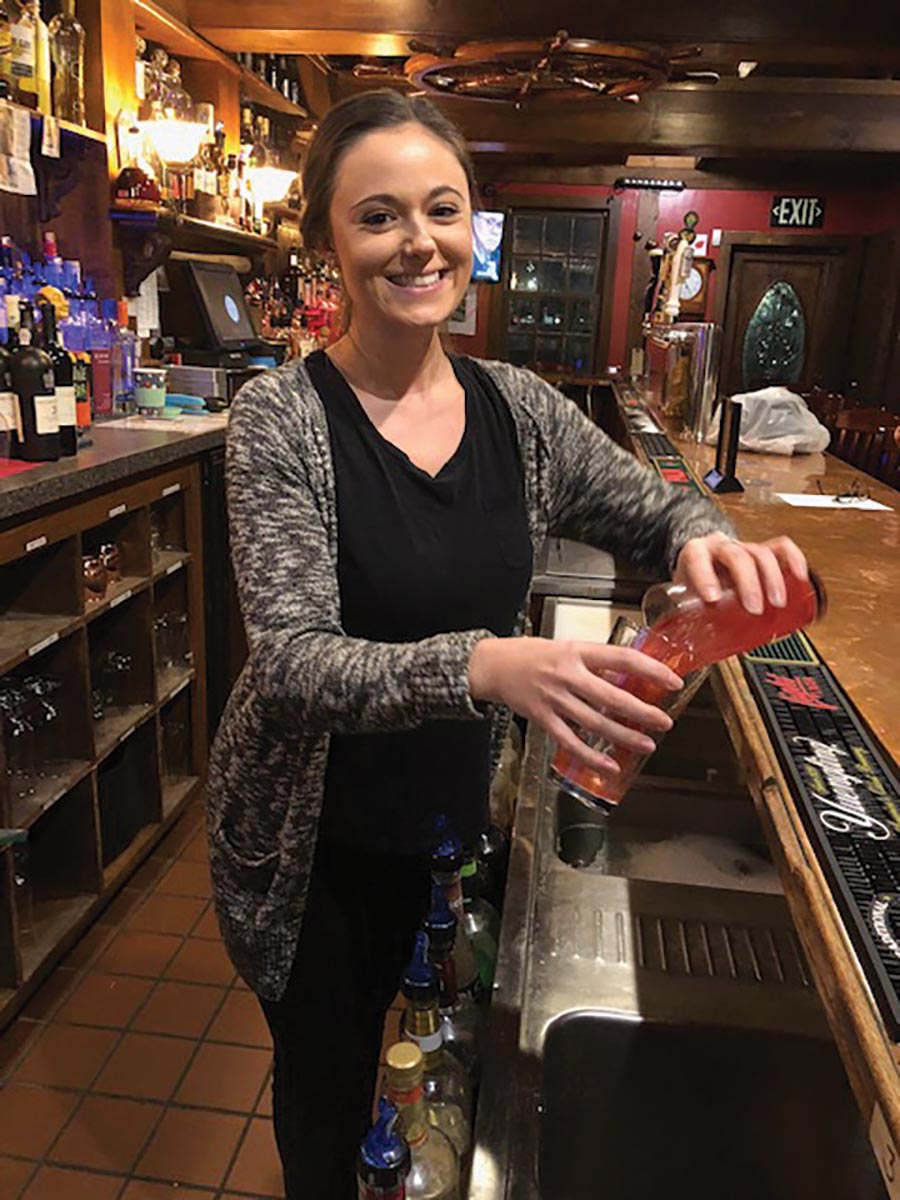 Litchfield Saltwater Grille
26 Commons Drive
Litchfield, CT
While Litchfield Saltwater Grille is a popular destination for fresh seafood in the northwest corner, guests will also find an array of land options, along with a creative cocktail menu, craft and domestic brews, and hundreds of wines. Voted best "Happy Hour in Litchfield County" by Yankee magazine, the restaurant offers live music on most Thursday and Friday nights, plus special events including wine dinners, cigar dinners and tarot-card readings in the mix. Bartender Maria Sok created this month's featured cocktail, the Cranberry Gin Fizz, while "experimenting with creative non-vodka drinks," said Co-owner Brook Noel Stowers.
Bartender: Maria Sok
Manager/Owner: Brook Noel Stowers
Cocktail: Cranberry Gin Fizz
Recipe:
» 1.5 oz. Cranberry reduction
» 2 oz. Tanqueray London Dry Gin
» Club soda
» Splash of orange juice
» Optional garnish: 1 orange slice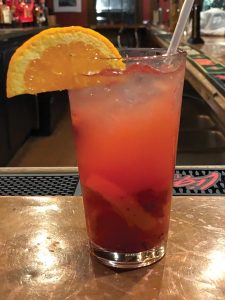 Method: Muddle cranberry reduction and orange juice with orange slice in a Collins glass. Fill the glass with ice. Add 2 ounces of Tanqueray London Dry Gin and top with club soda. Roll drink to mix. Garnish with an additional orange slice if desired.
"The Cranberry Gin Fizz features Chef Scott Gary's cranberry reduction, which is used in our Cranberry Chicken entrée," Noel Stowers said. "[The cocktail] pairs wonderfully with the entrée. It quickly became a fall and winter staple on the menu and one of our most ordered drinks."