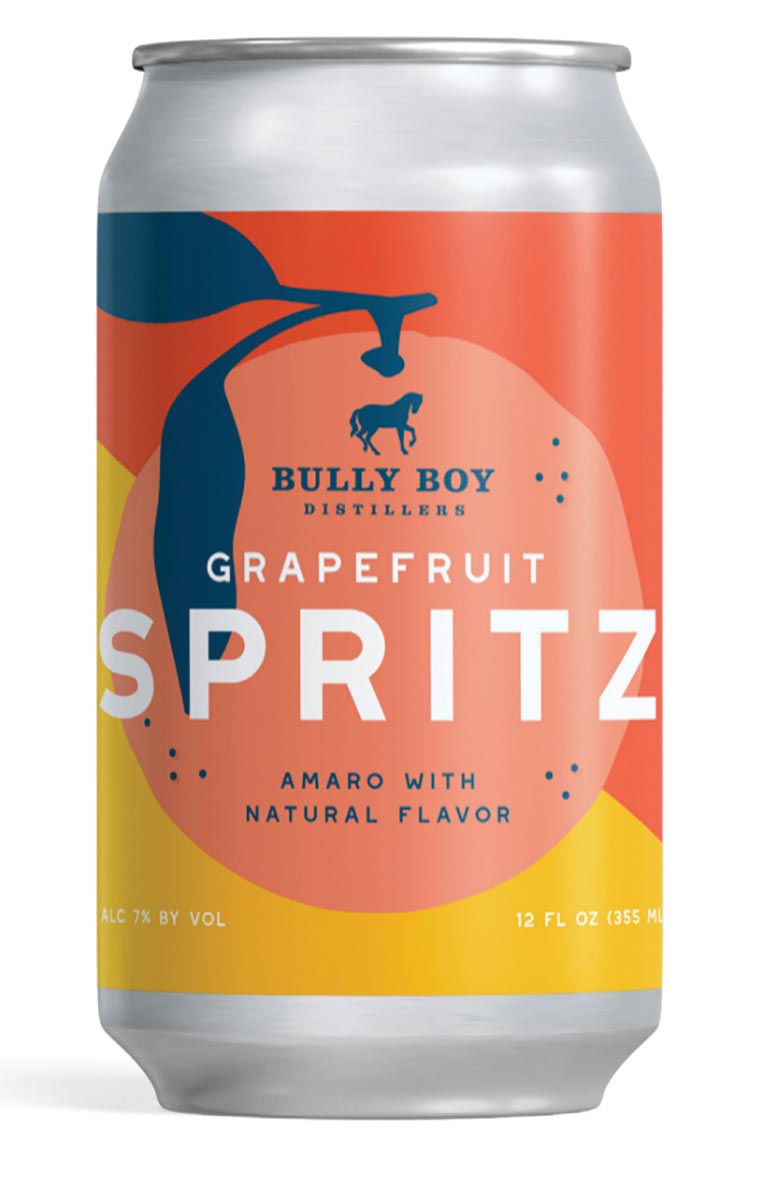 Boston-based Bully Boy Distillers released three new ready-to-drink cocktails heading into summer: Bully Boy Italian Iced Tea and Bully Boy Grapefruit Spritz, both in 12-ounce cans, and the Negroni, sold in 750-ml bottles. Italian Iced Tea, 7% ABV, combines Bully Boy's award-winning amaro with cold-steeped black tea and orange for a carbonated summer cooldown. Grapefruit Spritz also uses Bully Boy's amaro as its base, with grapefruit-forward flavors, at 7% ABV. Bully Boy Negroni, at 28% ABV, features a balanced blend of gin, sweet vermouth and bitter liqueur for a premixed bottled pour on the iconic Italian cocktail. Bully Boy Estate Gin is combined with Brovo Spirits Sweet Vermouth and house-made bitter liqueur to create the aperitif for a balance of bitterness and subtly sweet citrus flavors. "We're thrilled for imbibers throughout Connecticut and beyond to get a taste of our newest ready-to-drink offerings," said Dave Willis, Co-founder and Head Distiller of Bully Boy Distillers. "As we continue to push boundaries and experiment with our premade cocktail offerings, we remain committed to creating delicious and refreshing beverages that are perfectly balanced and entirely unique." The Bully Boy line is distributed in Connecticut via Allan S. Goodman and Eder Bros., Inc. and in Rhode Island by Horizon Beverage − Copley division.
Bully Boy Italian Iced Tea is a carbonated RTD that blends amaro and real brewed black tea with bright orange for an effortless and expertly balanced cocktail to be enjoyed chilled or poured over ice with a lemon or a mint sprig.
Bully Boy Grapefruit Spritz offers a bittersweet citrus taste for sipping straight from the can or enjoying over ice with a lemon, lime or orange wedge. The effervescent Grapefruit Spritz blends grapefruit with subtle notes of cherry for a bright and juicy flavor profile.
Bully Boy Negroni, the classic Italian cocktail, is bottled and ready to be poured over ice and garnished with an orange peel or slice.