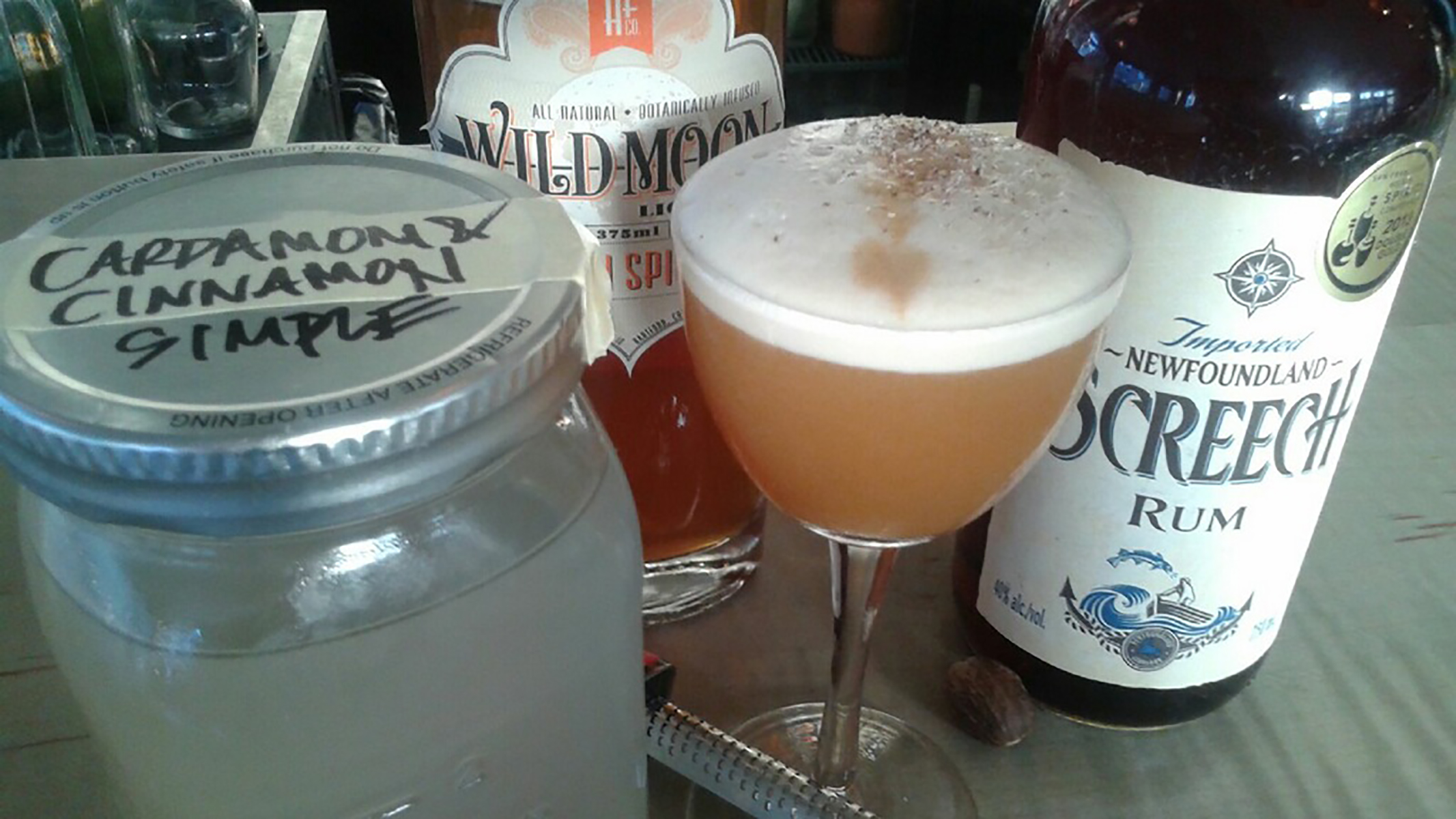 Bywater
54 State Street
Warren, RI
Bywater's menu is a coastal New England interpretation of Old World flavors and techniques, from raw oysters and low country pickled shrimp to seared sea scallops with melon and brown butter. Their seasonal cocktail list aims to be just as thoughtful.
Bar Manager: Morgan Kaegael
Cocktail: Chai Flip
Recipe:
To shaker, add:
1 oz. egg white
1 oz. Newfoundland Screech Rum
3/4 oz. Wild Moon Natural Chai Spice
1/2 oz. homemade cardamom/cinnamon-infused simple syrup
Shake. Serve straight up in Nick & Nora glass. Garnish with El Guapo Chicory-Pecan Bitters and freshly grated nutmeg.
Kaegeal said the cocktail tastes like a "chai-spiced rum punch," calling it "perfect" for autumn.