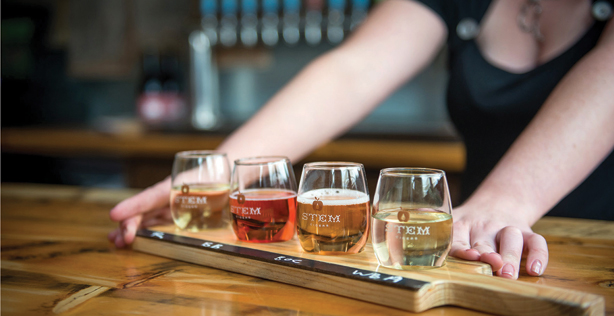 A new law helps set cider apart from wine and beer. Are consumers on board?
By Jim Clarke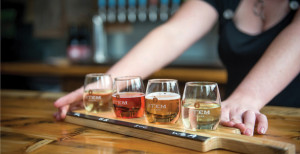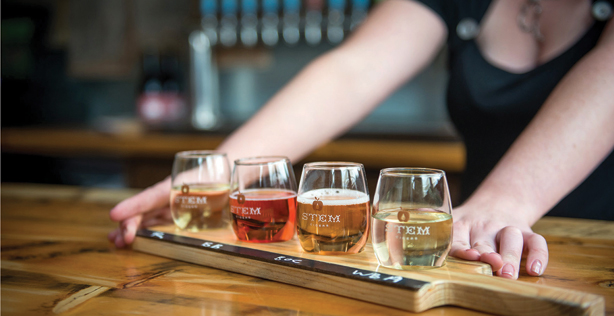 Cider had a good news, bad news year in 2015. On the downside, Cider's astonishing growth – 90% in 2012, 89% in 2013, 71% in 2014, according to Nielsen – has hit the brakes, reduced to a modest 10.8% in 2015. It even dipped in the last quarter of the year, dropping 4.6% compared to the same period in 2014. However, many in the industry are unconcerned. "The big brands are not effective indicators for all of the industry," says Mark McTavish, President of importer Half Pint Ciders, and others concur that craft and artisanal import ciders are still seeing vibrant sales – in Half Pint's case, up 250% for the past eight quarters.
At the same time, a Nielsen CGA joint venture report comparing the British and U.S. on-premise markets suggests cider has not yet fulfilled its potential here. According to the report, Cider makes up 12.3% of the cider/beer sales in the U.K., but only 1.8% in the U.S. And despite the slackening pace, it's still growing six times as fast Stateside as it is in the U.K..
The good news item might aid that growth. In December 2015 the CIDER (Cider Industry Deserves Equal Regulation) Act was appended to a federal tax bill and will go into effect at the end of 2016. The Act effectively recognizes cider as distinct from wine (and beer) and adapts federal taxes to more realistically suit the beverage; excise taxes now increase only over 8.5% alcohol rather than 7%, and ciders with higher levels of carbonation will no longer be taxed at Champagne rates. "I am very happy about the Cider Act and the freedom that it will grant U.S. cidermakers moving forward," says Eric Foster, Co-founder and CEO at Stem Ciders in Denver. However, Foster and others are disappointed that cider remains very broadly defined.
"We at Stem do our best to highlight the ingredients in our ciders. Unfortunately, the category is full of highly manipulated beverages masking themselves as cider. It's not the size of the cidery, it's how it's made." While that can be addressed in part through legislation, "We [the cider industry] have not done a good job classifying cider for the consumer. The consumer is starting to pay attention to ingredients and how ingredients are transformed into cider."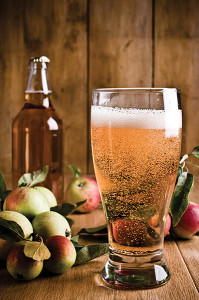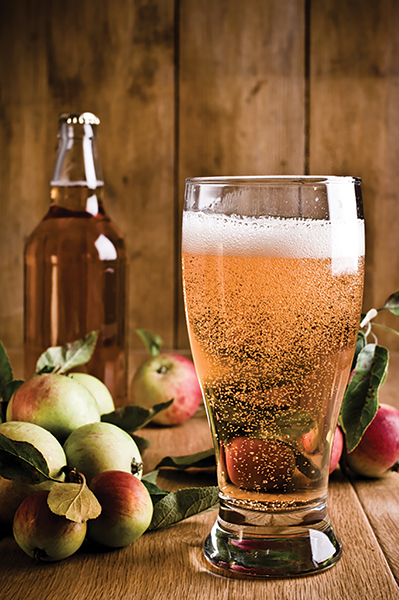 Brian Rutzen, Cider Director at the Northman, Chicago's first ciderpub, agrees. "There's still lots of education to be done." Despite cider's long association with craft beer, both Rutzen and Foster look to wine as a model. "I list it geographically, like a wine list." Ciders from a particular region may share similar characteristics, as in wine, and varietal listings don't make sense. "95% or more ciders are blends; no one apple variety has enough sugar, enough tannin, and enough acid to make a well-balanced cider."
That said, most producers are still happy to employ some of craft beer's techniques and creativity; Rutzen has featured dry-hopped ciders, barrel–aged ciders like Sietsema'a KBS Dry-aged Cider, which sees time in used Bourbon barrels, and spiced ciders like Blake's El Chavo Mango Habanero Cider. Ciders incorporating other fruits are the fastest growing example, both in mass-market brands and in the farmhouse producers; even Aspall, a traditional British cidery, uses blackberry juice in their Peronelle's Blush Cider.
McTavish feels the premium ciders need to distinguish themselves from what he calls "impostors," that don't work with fresh juice and rely too much on adjuncts and sugar for flavor. "Cider impostors are doing the same thing that wine coolers did to the wine world." He feels younger cider drinkers embrace these ciders for their sweetness at first but then get sick of it and dismiss cider out-of-hand before learning about higher-quality examples, creating a 5-7 year boom-and-bust cycle, a pattern he says goes back to 1990.
That's one reason the slowdown in growth doesn't tell the whole story. "You have to look at craft for the real growth, not at the big brands." In any case, slowing growth is all relative. If cider were a craft beer category, it would be second only to IPAs in sales. In effect, the cider market has caught up with beer. "Craft cider is still going through the roof," says Foster. "The speed with which mass market products slowed and craft increased just happened so much faster than craft beer."