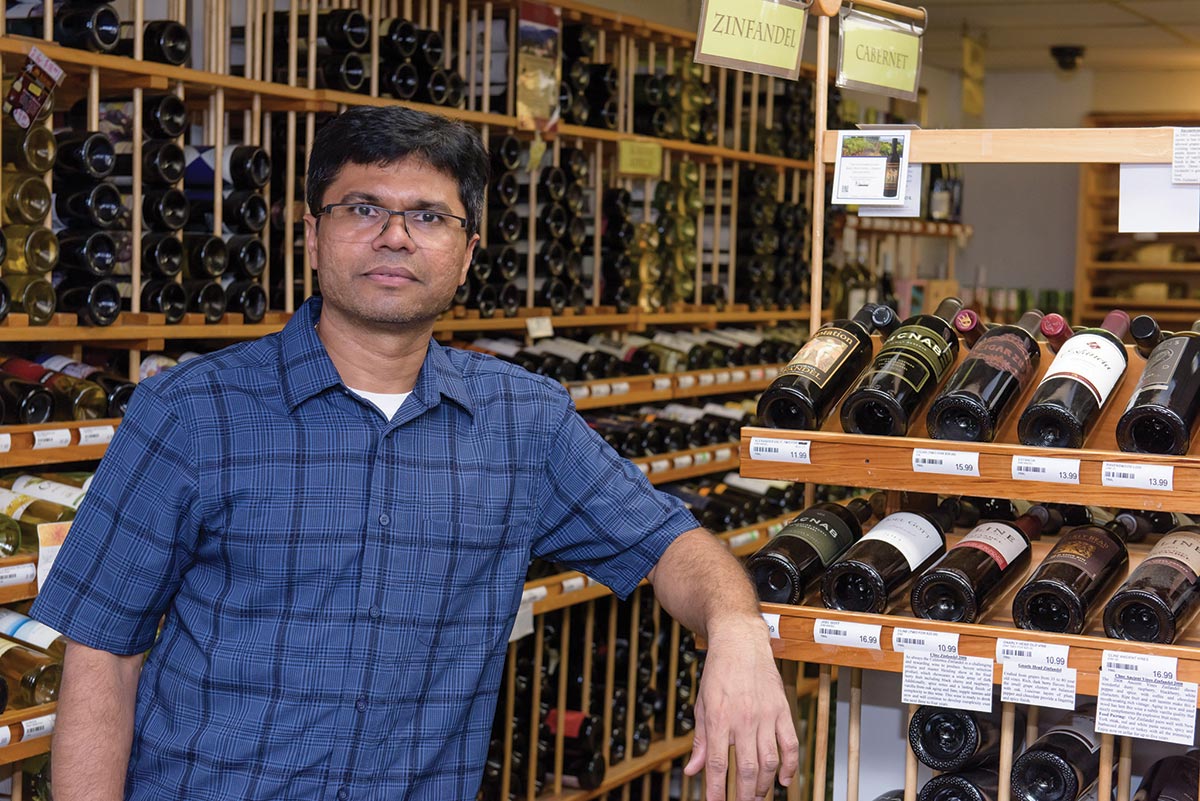 Colonial Wine & Spirits
7745 Post Road
North Kingstown, RI
Square footage: 1,800
Years in operation: 7 (Under current management)
By Nick Caito
Colonial Wine & Spirits is an institution in North Kingstown. For more than 50 years, it has stayed in the same spot, on the same corner, always a liquor store, and kept the same name through different ownership.
At the intersection of Huling and Post roads, surrounded by shopping centers, the building faces almost a 90-degree angle from either street. A small portion of the structure with a brick façade, perhaps from the original store, hides rear additions that give it a surprising footprint of roughly 1,800 square feet.
When Kalpesh "Kenny" Patel bought the business in March of 2010, he could see no reason to drastically alter anything about it. "We didn't really change it up. The setup we changed a little, and I put in more coolers, to grow the business more," he said. "All the structures are the same; we just moved the counter," he said, pointing to a bright green section of floor on the other side of the store, a remnant of where it used to be.
Stepping foot in the store, the first features of note are wine racks. Racks and racks of light-colored wood, intricately laid out with bottles for both display and stacked for storage.
Wine, Patel says, makes up more than a third of his sales with about 2,000 SKUs in the store's records. "In the past few years, the customers are looking for more wines, and requesting to order wines all the time," he said. "We order them, more and more, all the time. I support the customers, and the customers support us."
In-store tastings are hosted weekly, highlighting wines from around the world, as well as beer and spirits; each promoted through social media as well as through regular customers.
Even though the store is relatively close to the University of Rhode Island campus, Patel says students do not make up a large portion of his client base, only "a few here and there. It's not students coming in too much," he said. "I have more wine customers, and they spend differently."
Patel said the purchasing of Colonial Wine & Spirits came about through his parents, who own a roster of several liquor stores around Massachusetts and Rhode Island, including locations in Tiverton, Fall River and Central Falls. His wife and two children work at the store, making it a family-run business across generations.