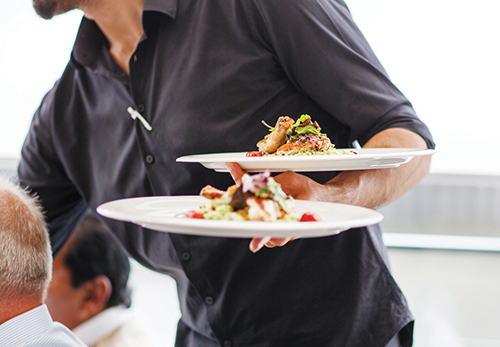 The $1.9 trillion American Rescue Plan is expected to be signed into law this week by President Joseph Biden, after being passed by the Senate over the weekend and getting final approval by the House on March 10.
After a year of the COVID-19 pandemic detrimentally impacting the on-premise sector of restaurants, bars, concert venues, hotels and allied small businesses, President Biden is set to sign the bill into law on Friday afternoon. Many small businesses were left out of the previous administration's relief efforts, with this marking broader efforts to reach those missed.
The relief bill includes $28.6 billion for the Restaurant Revitalization Fund, for businesses with less than 20 locations; $15 billion to support the hardest-hit small businesses, including travel and tourism; $7.6 billion in Paycheck Protection Program funding; and an extension of the Employee Retention Tax Credit to help keep employees on payroll.
The fund provides for grants equal to the amount of restaurants' revenue losses and up to $10 million per company and $5 million per location. Additionally, the bill sets aside $5 billion for the smallest restaurants, those whose annual revenue is $500,000 or less.
The Restaurant Revitalization Fund reflects a yearlong effort by the National Restaurant Association and state trade associations to advocate for restaurant-specific relief, helping owners and operators across the country, said a statement from the group. The bill also contains many provisions for which the American Hotel & Lodging Association (AHLA) advocated to help put the hotel industry on a path toward recovery. The AHLA said it will continue to ask for industry-specific relief and to call on Congress to immediately implement additional long-term grant programs for industries and workers that have been decimated by the COVID-19 pandemic.