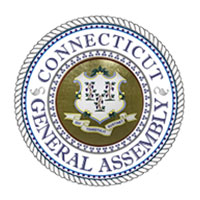 Connecticut bars and restaurants may soon be able to offer self-serve automated beer and wine machines to patrons. The House of Representatives voted in favor, 129 to 19, for House Bill 5730, "An Act Concerning Certain Alcoholic Beverage Machines" on April 12, 2017. The bill will allow on-premise liquor permittees to use an automated machine to serve beer and wine.
Under the bill, the "automated machines won't dispense a serving of more than 32 ounces of beer or 10 ounces of wine before the permittee or employee reactivated the payment card." Proponents of the bill see it as an economic growth opportunity, while opponents see it as a source of potential job loss. A person will be verified to be at least 21 years old, via a legal state ID, to then purchase a payment card to obtain up the beer or wine. Hard liquor is not included.
Testimony from Jonathan Harris., Commissioner, Connecticut Department of Consumer Protection, stated that the proposed legislation is in conflict with Sec. 30-6-A28 of the Regulations of the Liquor Control Act where it states, "No self-service system, whereby a patron may serve his own alcoholic beverage may be used on any permit premises except as permitted under hotel guest bar permits." However, the testimony continued, "The Department would be happy to work with proponents off this bill to amend the regulation … while ensuring that the necessary steps are taken to safeguard  against serving alcoholic liquor to minors."
The bill awaits action in the Senate. The legislative session ends in June.