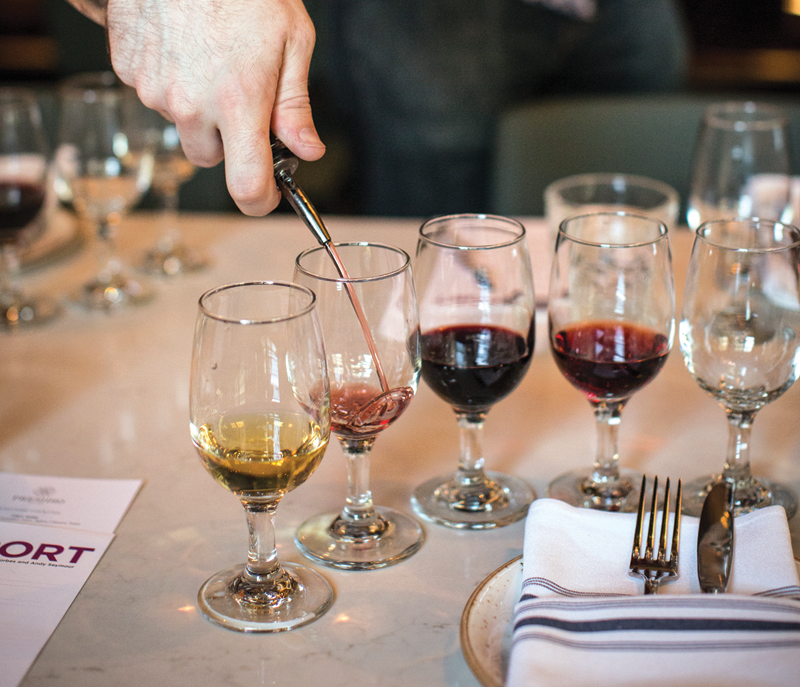 Facing sluggish sales stateside, Port suppliers are getting creative
By Jack Robertiello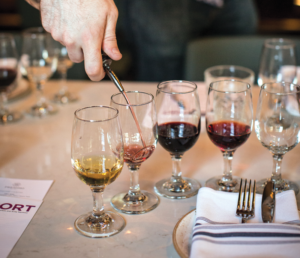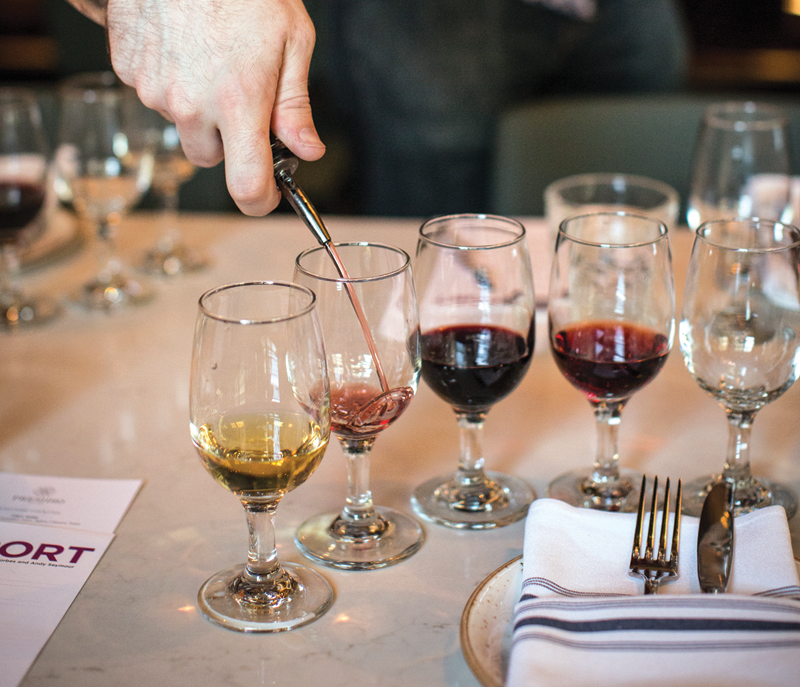 Fourth-generation Port producer Rupert Symington, currently joint managing director of Symington Family Estates, was distressed by what had awaited him in New York City last fall. At one of the country's major annual wine events, his brands—Graham's, Cockburn's, Dow's and Warre's, along with other ports—had been shunted off to a small and sideline area.
It was perhaps emblematic of the American wine business trending away from the classiest of fortified wines even at a time when others with some sweetness—sweet red blends and fruity Napa Valley Cabernet Sauvignons—have been gaining popularity. No wonder he seemed unhappy.
The story of Port's declining fortune's in the U.S. is laid bare in the figures. Data from the IDVP (Port and Douro Wines Institute) from January through November 2016 indicates that Port imports to the U.S. were down—5.7% altogether although the drop was smaller (4.3%) among premium Ports. That's bad news from the sixth-largest Port imbibing market.
But there are moves afoot to change that trend.
For folks like Symington, making sure their single-varietal Touriga Nacional and Touriga Franca wines from Quinta do Bomfim and Quinta Senhora de Ribeira get attention among the fine-wine-buying community is important, he said last fall. Also, getting younger consumers to understand that Port producers make wines—ruby, tawny, late bottled vintage, rosé, white—suitable for many drinking occasions is essential. Cockburn's Special Reserve, which fundamentally changed the Port game in 1969 by bridging the quality gap between everyday Ruby Ports and expensive Vintage Ports, recently underwent a reinvigorating package design.
Mixing Things Up
Another Port house, the Fladgate Partnership (TFP), which includes Taylor Fladgate, Croft and Fonseca, has taken another approach, angling into the cocktail world via a bartender education tour last year, with more set for 2017.
"The are really several lines of attack, the most obvious being Port paired with desserts in top-end restaurants," says Adrian Bridge, chief executive officer of TFP. "But in 2009 when we launched Croft Pink, we recognized the way to the market was very much through the bartender rather than through the sommelier when trying to sell something different. That was successful among bartenders precisely because they are people who can understand flavor profiles and have ways to use them that can expose our Ports to new customers."
That doesn't mean a house like TFP won't continue to work with sommeliers and retail accounts, and to organize restaurant training and sampling events. But they see cocktails as a growth opportunity. So far, so good; their on-premise cocktail-focused brands were up, including Croft Reserve Tawny (up 384%), Fonseca Siroco White (up 29%) and Croft Pink Rosé (up 43%).
Andy Seymour has been leading the bartender training for TFP, and says for many, Port is an entirely undiscovered category. "Some may know the names of the various types, but for the layman bartenders who haven't had a lot of education, most of them haven't done much with Port." The hope is that, like with amaros, vermouths and Sherry, bartenders will embrace the category "and add new colors to their palettes," he says.
Education Meets Innovation
Bartender Jenn Knott at the Kimpton Hotel restaurant 312 Chicago (where ten Ports are sold by the glass) says Port needs more exposure to staff and customers. "Both Sherry and Port offer interesting flavor and balance that I might otherwise get from syrups, shrubs juices or the like," she says. "Port has a fair amount of sweetness so you don't need other sweeteners, but you can also go from a very sweet Ruby to the more structured and drying types." Her New York Sour variant uses Amaro Montenegro, Cognac, lemon and a float of late bottled vintage tawny, a twist that she says adds a flavor dimension hard to find otherwise.
Charlie Schott of Chicago's Chicken and Fish has had a hit with his sangria-esque Purple Drink, made with red wine, Port and orange blossom water. He, too, has served a New York Sour version using Port. "A splash can add sweetness and well as tannins and it's the perfect application in the New York Sour much better than pinot noir for example," he says.
Seymour says Ruby Port is a great start for cocktail experimentation, a natural match with whiskey, while he's been presenting white Port with cucumber, cilantro and tonic, similar to a version served at New York City's Dante. Tawny works well work with reposado tequila, rhum agricole and the like, adding sweetness backed by flavors of dried fruits and nuts.
However Port gets served today, the American market is a lesson for producers, says Bridge. One Croft Pink customer bought 1,000 bottles and put it in a slushie machine to make an adult sorbet. It taught us, among other things, that sometimes Port is not just for dessert," recalls TFP's Bridge. "It can serve many purposes."