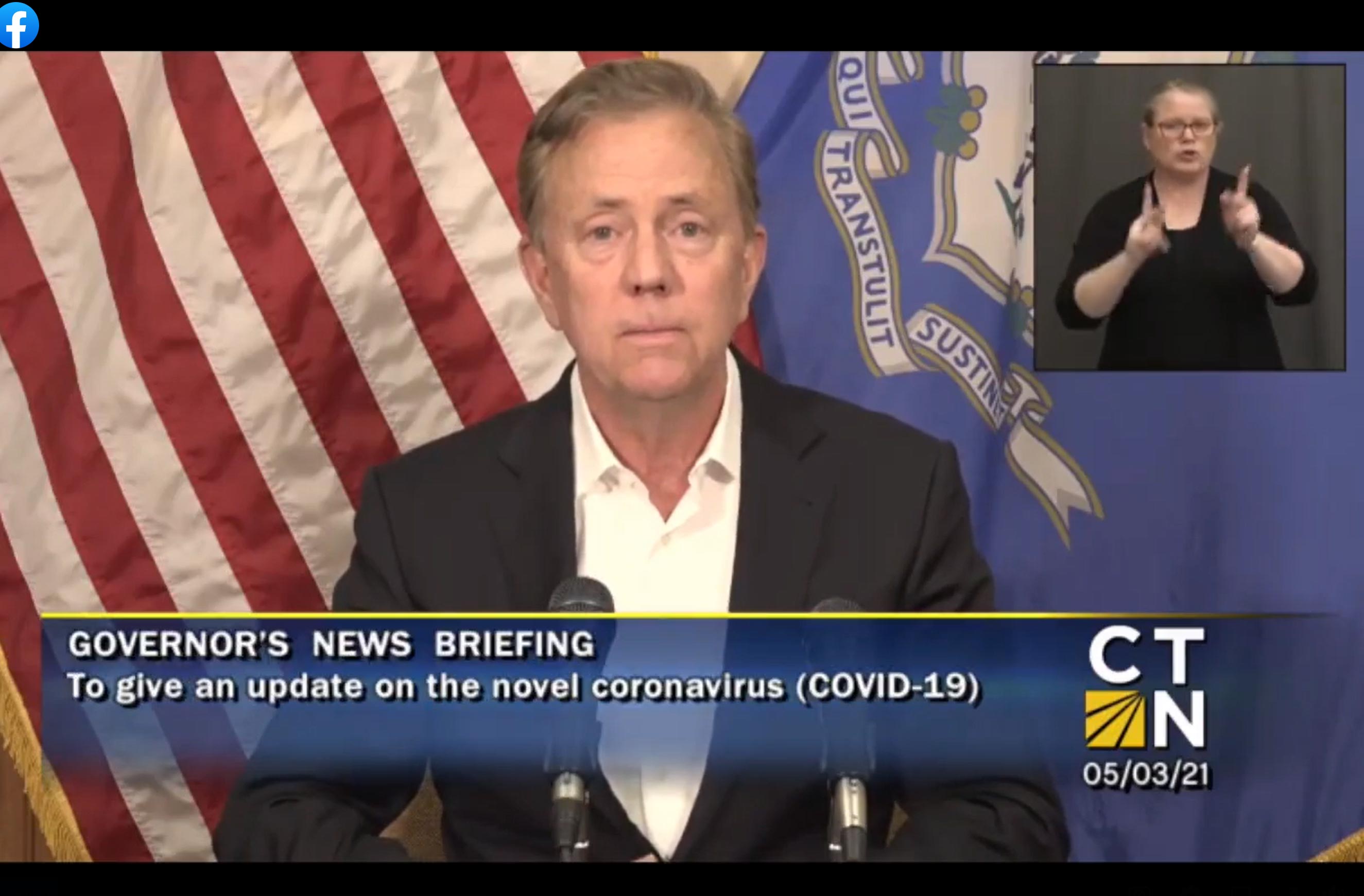 Confidence is high heading into summer
By Sara Capozzi
The state's hospitality industry saw more signs that life and business could return to high levels, once again heading out of the darkest days of the COVID-19 pandemic's impacts and restrictions. Case numbers in Connecticut continued to trend downward, with a positivity rate averaging a little over 2% during the first week of May and hospitalizations remaining low. More than 56% of Connecticut's eligible population was fully vaccinated against COVID-19 as of press time, making it the first U.S. state to fully vaccinate more than 50% of adults, according to data from the Centers for Disease Control and Prevention.
In response to the good news, Gov. Ned Lamont announced a plan to end COVID-19 restrictions placed on businesses, restaurants and entertainment venues in the state through Executive Order 11F.
Beginning on May 1, existing restrictions in outdoor environments were lifted for all restaurants and bars were allowed to reopen for outdoor service only. The mandate requiring that food must be ordered with alcoholic beverages was eliminated for bars and restaurants seating guests outside. The eight person per table limit outdoors was eliminated and the curfew previously placed on restaurants, theaters, and entertainment and recreation centers was moved an hour later, from 11 p.m. to midnight.
On May 19, all remaining rules regarding social distancing and size limits were lifted at venues, including restaurants, bars, nightclubs and large event centers, with the indoor mask requirement dropped for fully vaccinated people. More guidance from the Connecticut Department of Public Health regarding large indoor and outdoor events was expected after May 19.
Welcome back, with incentives
As venues across the state prepared for operations at full capacity with restrictions lifted, the Connecticut Restaurant Association (CRA), in partnership with the State of Connecticut, launched a campaign to support restaurant patronage while encouraging more residents to get vaccinated.
"The Connecticut Restaurant Association is partnering with the State of Connecticut in launching this promotion to thank Connecticut residents who have received or are planning to get the vaccine," CRA said in a statement. "Connecticut has been a leader across the country in fighting COVID, allowing us to end business restrictions on May 19. Statewide participation in vaccinations has proven to be an effective factor in guests returning to restaurants, helping to create jobs and bolster local economies across the state."
Through the program, #CTDrinksOnUs, beginning on May 19 and continuing through the end of the month, restaurant guests who have been fully or partially vaccinated can receive one free drink from participating venues with their on-premise food order. Customers are asked to show their vaccine cards to receive the free beverage, which must be ordered with food and is limited to one drink per person.
Upon signing up for the program, venues are responsible for choosing which drink or drinks, alcoholic or nonalcoholic, they will offer as part of the promotion. As of press time, approximately 220 venues across eight counties had signed up for the program, as seen on the program's website, ctvisit.com/articles/DrinksOnUs.
"Our customers are already mentioning the Drinks On Us program, so I expect we'll see a number of people come into Tap & Vine because of it," said Hector Samuel, Owner, Tap & Vine in Wallingford. "We're grateful to all the people who supported us through this ordeal and we're thrilled to give something back to them as a token of our appreciation. I expect that we'll attract some new customers as well and have the opportunity to make some new friends."
Millwright's Restaurant in Simsbury is offering vaccinated guests a free glass of Prosecco through the campaign. "We feel like it's a celebration, celebrating coming out of a pretty horrible year," said Chef Tyler Anderson, who owns and operates five venues across the state, including Millwright's. "I think that the more people that get vaccinated, the sooner we can get back to business as usual, so anything I can do to stand behind that I will do. The more people that get vaccinated, the more people want to come back to restaurants. So, it's a natural thing for restaurants to want to promote that."
Grant funding continues
New federal grants became available through the American Rescue Plan Act's Restaurant Revitalization Fund, with applications opening on May 3. Available through the Small Business Association, the forgivable grants are available to qualifying restaurants and other establishments serving food and beverages to the public, including caterers, bars, breweries and wineries who have had a significant loss in revenue due to the pandemic.
Through the program, eligible businesses can receive funding for their pandemic-related revenue loss, up to $10 million per business and no more than $5 million per physical location. Businesses are urged to apply as soon as possible since funds are expected to be exhausted quickly.
For links to grant and relief programs, visit thebeveragejournal.com/coronavirus-updates-resource-links/.