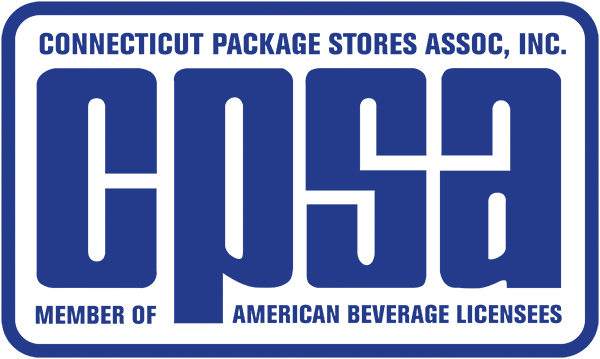 By Carroll J. Hughes, Executive Director, Connecticut Package Store Association
On Tuesday, March 7, the Hughes and Cronin team defeated the minimum bottle bill in General Law, SB 789. There was no support for the bill amongst any of the seventeen members of the committee. In a bi-partisan procedure, the bill was not put on the agenda for a vote.
The private label bill, HB 7116, and the bill that would increase fines for violation of minimum bottle, HB 5975, were both placed on the consent calendar, which is unanimous approval by the committee. The bills will now go to the House floor.
Now, we have Section 21 of SB 787, the Governor's revenue bill, which was heard Thursday, March 9, in a Finance, Revenue & Bonding Committee public hearing. Section 21 would remove minimum bottle pricing.
The following excerpts are from testimony submitted by Carroll Hughes on behalf of the association. To read the full testimony, please visit the CGA website's Finance, Revenue and Bonding Committee page.
"If the minimum bottle were eliminated, CPSA estimates a loss of over 600 stores or more. This would be accompanied by the loss of over 3,500 retail jobs, and salesmen and drivers for wholesalers … We also estimate that the loss of municipal tax revenue would be about $10 million. Losses to secondary services, including suppliers, and other industry-related services would exceed $15 million.
"There are local breweries and distilleries that would experience catastrophic losses, since package stores are their primary outlet for goods. These businesses employ approximately 800 employees, and were started, in almost all cases, with state economic development money, as well as private funding.
"… The liquor price structure is out of date … Rhode Island has no bottle bill, allowing it to sell beer at $1.68 per case less than Connecticut. Under the Governor's proposal to increase the bottle bill, it would increase case price an additional $1.20 per case, to a total of $2.88 more per case than Rhode Island. Retailers in Connecticut are fortunate to make one or two dollars per case. With no sales tax on a $20 case, this would increase to four dollars per case or more.
"We estimate an initial dip of one to three dollars per bottle if giant chain stores are allowed to sell below cost. This drop, if extended to the total sale of alcohol products, may well drop sales by 20%, resulting in a loss of sales tax revenue, with no corresponding increase in product sales. This would result in up to $10 million in sales tax revenue losses.
"Chain stores are not normal competitors. They only compete against themselves … They all have exclusive products that they can sell below cost for whichever period is needed to eliminate competition. Once competition is eliminated, they can change their pricing schemes to increase profits."
We are urging everyone to talk to their legislators in opposition to section 21 of SB 787, which removes minimum bottle. The issue will not be resolved soon as the Finance Committee has until the end of April to report. The budget will then go to the Appropriations Committee to be approved.
Republicans are pushing for a budget by the first week of April, but it is uncertain if this will happen. Nevertheless, the budget finance issue will not be resolved until the budget is adopted by the entire General Assembly and signed by the Governor.
This could happen by the deadline of June 7, or it could extend into a special session. We are asking you to remain active against section 21 of SB 787 until the budget is adopted.
For more information on any of these topics and more visit CPSA online.