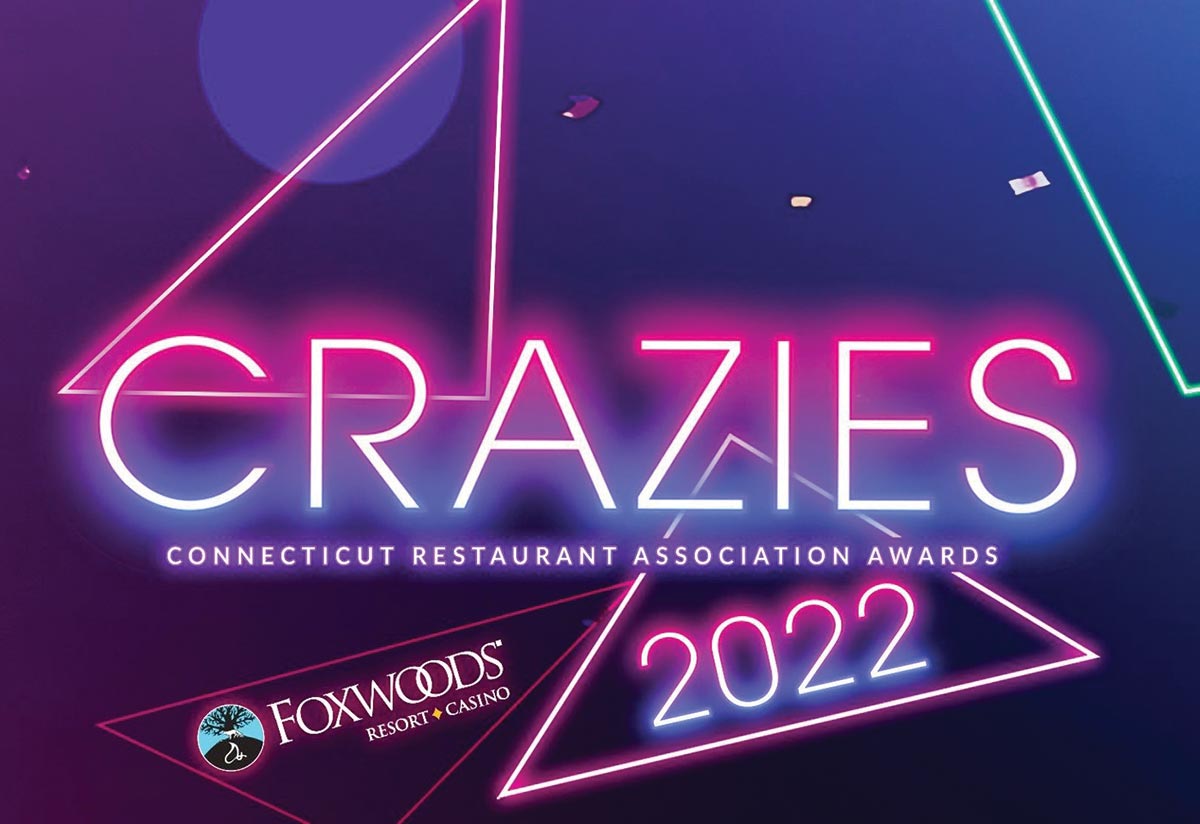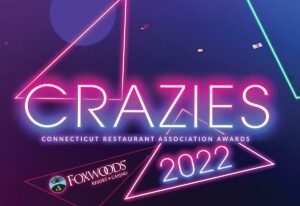 From Staff Reports
The Connecticut Restaurant Association (CRA) celebrated its 2022 CRAzies Awards finalists during its CRAzies Kick Off Event at the Norwalk Art Space on Sept. 27, sponsored by the Wine & Spirits Wholesalers of Connecticut. Led by CRA President and CEO Scott Dolch and Vice President of Sales and Operations Yvette Tavares, with guest appearances by additional team members, the announcements also aired live via the CRA's Facebook and Instagram channels.
Annual categories — including Chef of the Year, Server of the Year and Bartender of the Year — were announced. Industry members and the public are invited to vote for their favorites through Nov. 30. Winners will be selected based on public vote and CRA's nominating panel, all set to be revealed at the CRAzies Awards Gala at Foxwoods Resort Casino on Dec. 5.
"We are extremely excited to celebrate our industry at the 2022 CRAzies, and to highlight the many incredible Connecticut restaurants and caterers that serve as a backbone of their local and regional economies," Dolch said.
A panel of more than 35 food writers, critics, bloggers and social media influencers convened to vote across all categories. Top choices were then brought to the CRA Board of Directors, who announced the honorees.
The Lifetime Achievement Award goes to Chef Jacques Pépin; the Hospitality Hall of Fame inductees are Blackie's Hot Dogs in Cheshire and Sally's Apizza in New Haven; and Phil Barnett and Mike Hamlin of the Hartford Restaurant Group were honored as Restaurateurs of the Year. The remaining categories will be announced live at the awards gala.
» Nominees for Chef of the Year are David DiStasi, Materia Ristorante, Bantam; Jared Falco, Rosina's, Greenwich; Jared Sippel, L'Ostal, Darien; Renee Touponce, Oyster Club, Mystic; and David Standridge, The Shipwright's Daughter, Mystic.
» The Vendor of the Year nominees are Copps Island Oysters, Norwalk, Seacoast Mushrooms, Mystic; Gulf Shrimp Company, Plantsville; and VerTerra, Norwalk.
» Nominees for 2022 Pastry Chef/Baker of the Year are Kevin Masse, Small State Provisions; Pierluigi Mazzella, Fatto a Mano; Selene Tepatzi, Atticus Bakery; David Vacca, Nana's Bakery & Pizza; and Rob VanKeuren, Flour Water Salt Bread.
» The 2022 Bartender of the Year finalists are Juan Meyer, Rosina's; Sebastian Guerrero, Port of Call; Jamie Oakes, Millwright's; Raasikh Muhammad Joseph, Anchor Spa; and Dimitrios Zahariadis, Viron Rondo Osteria.
» The 2022 Server of the Year finalists are Lamott Britto, Grano Arso; Melissa Cannon, Restaurant Bricco; Christopher Hodson, Materia Ristorante; Jess Saunders, Dockside Brewery; and Stefano Middei, Winvian Farm.
» The 2022 Caterer of the Year finalists are Delicacy Catering, West Hartford; DORO Catering & Events; Gourmet Galley Catering; Knot Norm's Catering; and Shaken and Stirred Catered Events.
» The 2022 Restaurant Newcomer award finalists are Chef Jiang, Farmington; Good Old Days Pizza, Newtown; Restaurant L'Ostal, Darien; Materia Ristorante, Bantam; and Rosina's, Greenwich.
» Finalists for the 2022 People's Choice award are HooDoo Brown BBQ, Ridgefield; Sayulita, Glastonbury; Dockside Brewery, Milford; Flanders Fish Market, East Lyme; and Mecha Noodle Bar.
The finalists for 2022 Restaurant of the Year are broken into counties for a regional winner from each:
» North Region (Hartford and Tolland counties): Arugula Bistro, West Hartford; The Charles, Wethersfield; Cora Cora, West Hartford; and Max Downtown, Hartford.
» South Region (Middlesex and New Haven counties): The Essex, Old Saybrook; Strega, Milford; Tavern on State, New Haven; and Union League Café, New Haven.
» East Region (New London and Windham counties): Oyster Club, Mystic; The Shipwright's Daughter, Mystic; Stone Row Kitchen + Bar, Willimantic; and TAO Asian Bistro & Lounge, Uncasville.
» West Region (Fairfield and Litchfield counties): Elm, New Canaan; Kawa Ni, Westport; Swyft, Kent; and Tony's at the J House, Greenwich.
Each year, the gala hosts approximately 1,000 guests for a night of celebration. Go to craziesawards.com to learn more about the finalists, purchase tickets or become a sponsor. For additional information, contact the CRA at info@ctrestaurant.org.