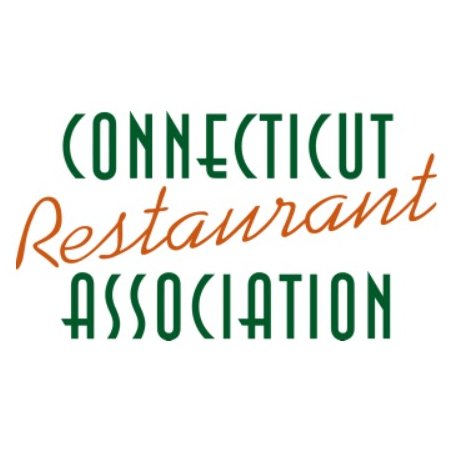 By Jennifer Conkling-Schmitz, Education Manager
When the hospitality industry was hit hard and early by the COVID-19 pandemic, the Connecticut Restaurant Association knew we had to work to protect our restaurant owners, but also find a way to support the 160,000 hospitality employees in our state.
The Connecticut Restaurant Association, through its 501(c)(3) Educational Foundation formed the CT Hospitality Employee Relief Fund to provide immediate emergency funding to hospitality workers. Close to 900 unemployed hospitality employees have applied for funds. To date, we have raised more than $100,000 and distributed $79,500, providing 159 hospitality workers with $500 grants.
"The need from our hospitality employees is high and urgent," said Executive Director Scott Dolch. "We are humbled by the support we have seen so far and hope to be able to help even more people in the weeks to come."
Liquor Industry Support
The beverage industry was one of the first to step up to support the hospitality industry through thousands of dollars in donations. Support has come from Brescome Barton; Tito's Handmade Vodka; Skurnik Wines of Connecticut; Diageo; Connecticut Distributors, Inc.; Heaven Hill Brands; Hartford Distributors Inc.; Slocum & Sons; and Northeast Beverages.
Breweries Get Creative
Significant support has also come from the breweries and the CT Brewers Guild through a variety of beer releases and also getting creative through T-shirt sales and virtual events. The CT Brewers Guild created Guild Pils with proceeds going to support the Fund that was sold at 12 different breweries across the state.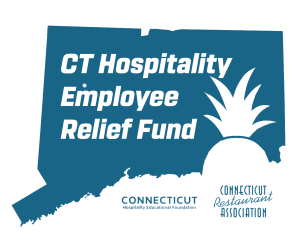 "We are always grateful and honored to work with the CRA and its members to promote CT beer, and are especially thankful now for our partnership in supporting all of the hospitality workers across the state," said CT Brewers Guild Executive Director Phil Pappas. "We have always been humbled and amazed by the camaraderie surrounding the CT craft beer community, and are grateful for the community members who have shown their continued allegiance over the last few weeks."
Additional support has come from Bad Sons Beer Co. and Armada Brewing with their collaboration called Comped. Fox Farm Brewery has offered several cellar releases. New England Brewing Co. offered their own lager in collaboration with Eli Cannon's, as well as hosting two live webcasts featuring local bands to help raise funds. Firefly Hollow Brewing Co. created their own quarantine commemorative T-shirt.
Several breweries are part of the global All Together Beer collaboration developed by Other Half Brewing Co. in New York City. Back East Brewing Company, Two Roads Brewing Company, Nod Hill Brewery, Half Full Brewery, Lock City Brewing Co., Tribus Beer Co., Brewery Legitimus, Fat Orange Cat Brewing Co., Aspetuck Brew Lab and Stony Creek Brewery have all dedicated funds raised from sales to the CT Hospitality Relief Fund.
Back East Brewing Company sold out of their version of All Together Beer in just under five hours, raising more than $23,000 for the fund. "We've been so grateful for the support our community has shown our brewery over the last eight years," says Tony Karlowicz, Back East Co-founder. "We have done so many fundraisers over the years as our way to give back. However, I believe this was our most important fundraiser EVER. Our restaurant and hospitality industry and its workers are struggling, and we're happy to do our part to help others get through these incredibly difficult times."
How You Can Help
The Connecticut Restaurant Association and the CT Hospitality Employee Relief Fund continue to raise funds to help the more than 900 applicants who applied for assistance. To donate or learn more about the fund, visit ctrestaurant.org/relief.