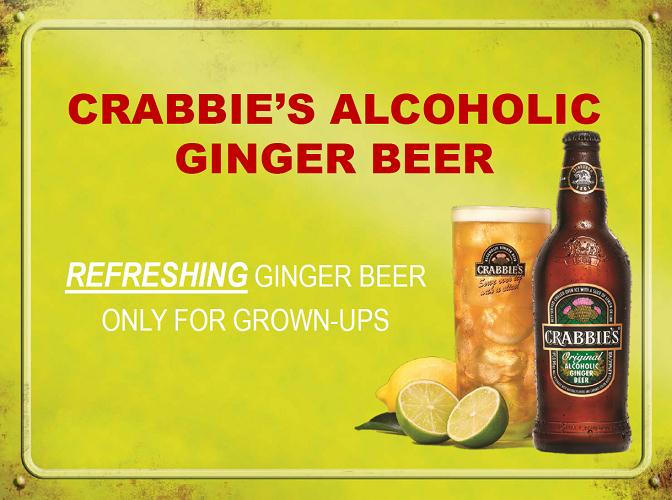 Crabbie's Original Alcoholic Ginger Beer recently made its debut in the United States. A top seller in the U.K., the ginger beer is now available in 18 states. Crabbie's (4.8%) is fermented with "imported ginger and steeped for up to eight weeks to allow the complex natural flavors to fully develop, creating a smooth ginger beer with deep, deliciously spicy flavor and a sparkling finish."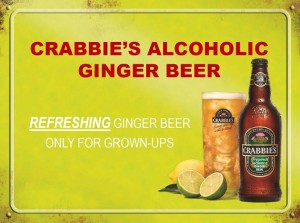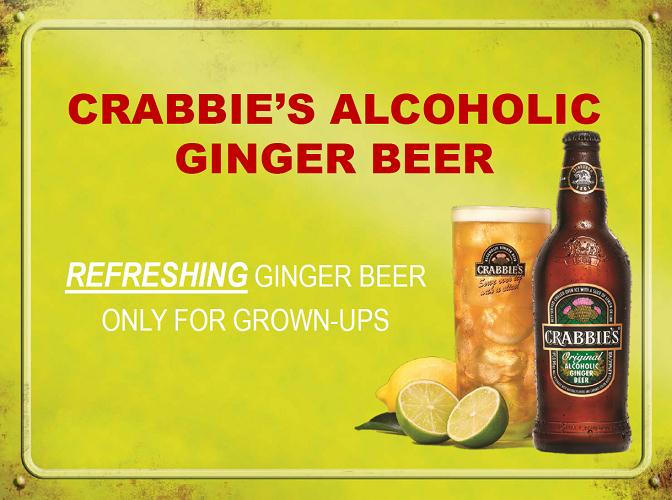 "Crabbie's is a great alternative for people who like to drink beer or cider, with no equal in today's American market," says Phil Clarke, general manager of St. Killian, the exclusive U.S. importer of Crabbie's. "With the current U.S. explosion of beers brewed with herbs and spices, we can't imagine a better time to introduce Crabbie's to America's discerning drinkers."
Scottish merchant-adventurer John Crabbie first imported ginger from the Far East into the ancient port of Leith, Edinburgh in 1801.
Crabbie's is available for purchase in two formats:  a four-pack of 11 ounce bottles and a larger 16.9 ounce bottle.  Ideal for sipping, it can also be blended into a variety of ginger beer cocktails, such as the classic Dark and Stormy and the Moscow Mule.
Crabbie's can currently be found in California, Colorado, Connecticut (via Craft Beer Guild Distributing), Georgia, Illinois, Kentucky, Maine, Maryland, Massachusetts, New Hampshire, New York, Nevada, Ohio, Pennsylvania, Rhode Island (via Craft Beer Guild Distributing), Virginia, Washington and Wisconsin.