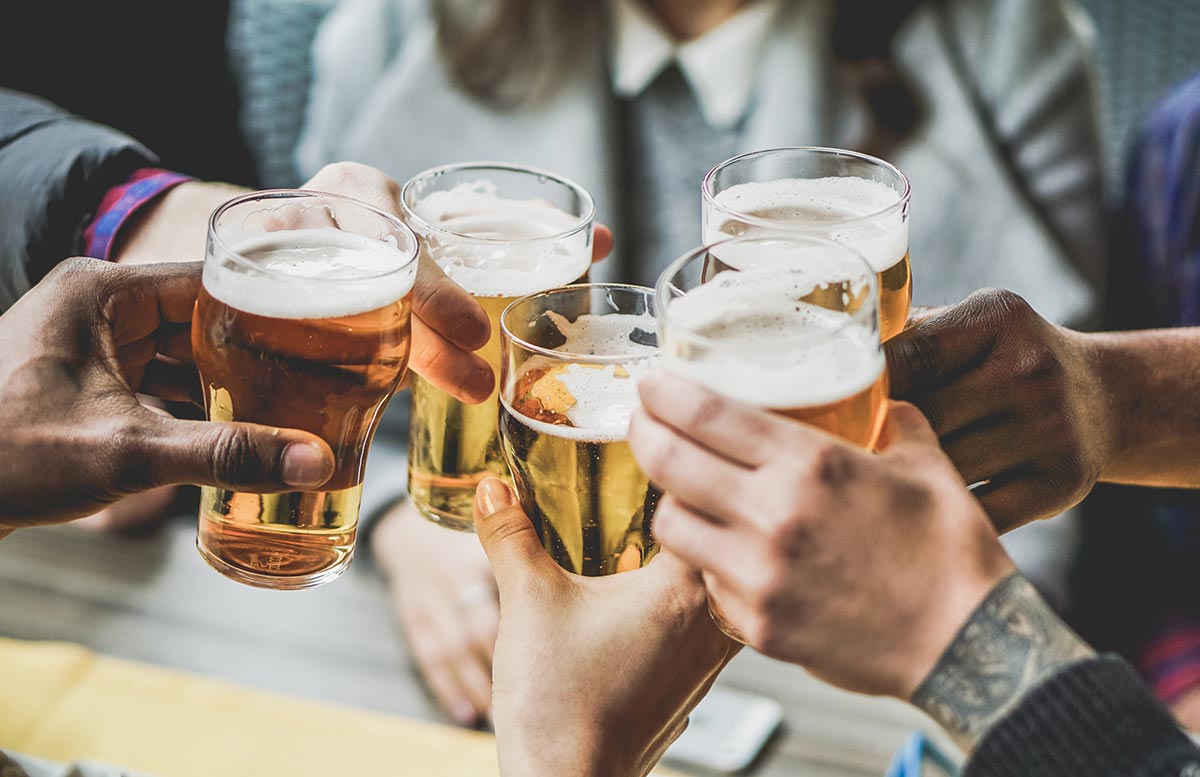 By Jack Kenny
Your typical craft beer drinker is pretty white. Make that really white. Moreover, he is pretty male. This is not news to anyone in the beverage business, especially retailers. The aggressive growth of craft beer in recent years – think adolescent boys – has led analysts in the beer industry to get out their yardsticks and spyglasses in pursuit of statistical minutiae.
Among craft consumers, non-whites comprise a significant minority:  about 15%. That has puzzled industry pundits for years, and the percentage appears to be flat or barely higher. Women, on the other hand, consumed 31.5% of craft brew in 2018, according to statistics from Nielsen Harris on Demand. Its previous research, in 2015, put women's share at 29.1%. We have seen, therefore, a rise of 8.25% in the number of women with a taste for craft.
Bart Watson, Chief Economist at the Brewers Association, says that individuals' volume and rate of beer consumption will skew the results, so the benchmark for the BA's analysis tends to be those who drink "at least several times a year." Results also vary by location. There are places in the U.S. where women drink more craft beer than men. Portland, Oregon, leads with 52.7% female consumers, and – most happily – women in the Providence/New Bedford region account for 52.6% of the total.
Women have a presence in the brewing industry. A recent study by Auburn University put the number at 29%. The image of the typical brewer, however, is that of a bearded white guy.
"While these numbers indicate that women are active producers and consumers in the industry, they are still the minority," wrote Caroline Southern on Hop Culture. "Varying opinions,  backgrounds, and experiences provide richer and deeper pools of knowledge in any system. By including more women and minorities, the craft beer industry stands to strengthen its foundation, to develop a better product, and to reach a broader consumer base. Unfortunately, there  is no simple solution to achieving a more diverse industry."
Organizations such as the Pink Boots Society have been formed to support women in the brewing industry. Southern continues: "In an ideal world, the industry would be balanced and welcoming,
and women wouldn't be seen as an anomaly. Unfortunately, sexism continues to be a larger social problem that inevitably trickles down into the world of craft beer."
Changes in craft beer's demographics by race and ethnicity are less positive in recent years, says Watson. "Although the data show a growth in minority craft drinkers in absolute terms, the changes over time show less movement in percentage terms. In 2015 Harris poll data, non-Hispanic whites were 86.3% of craft drinkers, with 13.7% coming from other races/ethnicities. In 2018, the percent white dropped to 85.5%, with non-white increasing slightly to 14.5%."
The non-Hispanic white population is 68.7% of those over age 21. The remaining 31.3% shows quite a contrast against non-white craft beer consumers. "Minority craft drinkers are growing," Watson says, "but only because the total population of craft drinkers is growing, not because craft drinkers are getting more diverse along racial lines." There's a market that craft beer producers are overlooking: Millennial Latinos.
That's according to a study made last year by Houston-based Lopez Negrete Communications. Of all U.S. Hispanics, 49% drink beer. Retailers know that the great majority of them prefer imported commercial lagers. But 14% of Millennials are Latinos who drink craft beer, the study found, and Millennials in general buy more than a third of craft beer sold. The report also claimed that 54% of Millennials of Hispanic origin say they would try craft beer if they knew more about it.
What part of that 14.5% of craft beer consumption is owned by African Americans? One recent Yankelovich study reported that black adults who drink craft beer on a weekly basis account for 12%
of all craft, but that doesn't compare against Nielsen's "several times a year" standard. Still, the number is low and does not seem to be increasing.
Mike Potter, Founder of Black Brew Culture, says that about 50 of 6,300 craft breweries are black-owned, according to a report by NPR last year. "That's not a good number, especially when you consider the consumption side of it, how many people of color actually purchase these beers."
Jack Kenny has been writing The Beer Column for The Connecticut Beverage Journal since 1995. Write to him: thebeercolumn@gmail.com.