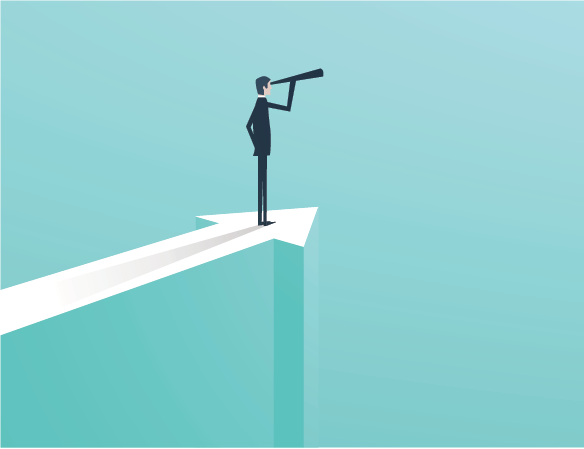 January is a Time to Hit the Reset Button
By Len Panaggio
As we begin the New Year, we are encouraged to look ahead with optimism; last year is in the past and it's time for a fresh start.
However, from a business perspective, it's just as important to look back and take inventory of 2018 to gain some insight as to how to operate in the coming year. From this inventory, we get goods, food, beverage and labor costs – all the ingredients which need to be in line in order to be successful. When you get this number for 2018, what do you see? What worked and what didn't? Were the costs in line with your budget or your expectations or were they too high or too low?  Obviously, too high is not ideal, so what do you do to combat this issue?
Well, I start with a staff meeting, which is the most  effective way to communicate concerns. Not a bulletin board, not a note, not an email, not a text message. In our industry, face-to-face with your staff is critical. Personal interaction may seem to be a lost art, but it is still the best way to foster relationships and to open up the floor to ideas and concerns.
At this meeting – held when you're closed so that there aren't any interruptions – survey bar policies, including pouring, tabs, proper glassware, recipes, etc. Pull up the entire year's product mix to identify those products that are selling and those that are lagging. Obviously, good sellers don't pose a problem, but what do you do about those that are, basically, taking up space? Somehow get rid of them and make room for potential home runs.
The beverage industry is changing rapidly like never before; the number of products coming online is staggering and at times can be overwhelming. Make sure your salespeople take the time
to get to know your business and teach you about these new products so that you can make an educated decision about the products to add to your program.
We have identified costs and products, next is your facility. Is your equipment up to date, operating efficiently or just barely hanging on? This is an opportunity to be proactive rather than reactive. Do you really want to wait until that one piece of equipment fails on a Saturday night?
As I roamed the state, the biggest concern I heard from owners and managers all year was labor shortages. Granted, most of it was in the back of the house, but there still were concerns in the front of the house. Don't take this lightly; keeping good staff will ensure your future success, and communication is key to retention.
Like everything else in life, change is inevitable and often opens a door to opportunity. This year, I have seen many restaurants rebrand and expand – good indicators of a robust economy. However, in a highly competitive market, resting on your laurels can land you in a spiraling decline. Are your beers current and changing, or is it the same old, same old? Does your spirits program include craft cocktails? And my favorite – your wine program. Is it all Chardonnay and Cabernet Sauvignon, or are you stepping outside the box and trying different varietals?
At this time of year, we should all take a step back and examine where we have been, where we are now and where we are going! Take advantage of the downtime to regroup and really examine your business and make some positive changes if needed. The same old, same old is not good enough, and certainly your customers expect and deserve new ideas for the New Year.
Happy New Year!
Len Panaggio's career in food and wine spans more than three decades as an owner and as a beverage director at some of the top restaurants in Rhode Island. Currently a hospitality consultant, Len is a graduate of the University of Rhode Island and has attended the Culinary Institute of America Master Sommelier program and the Sterling School of Service and Hospitality.