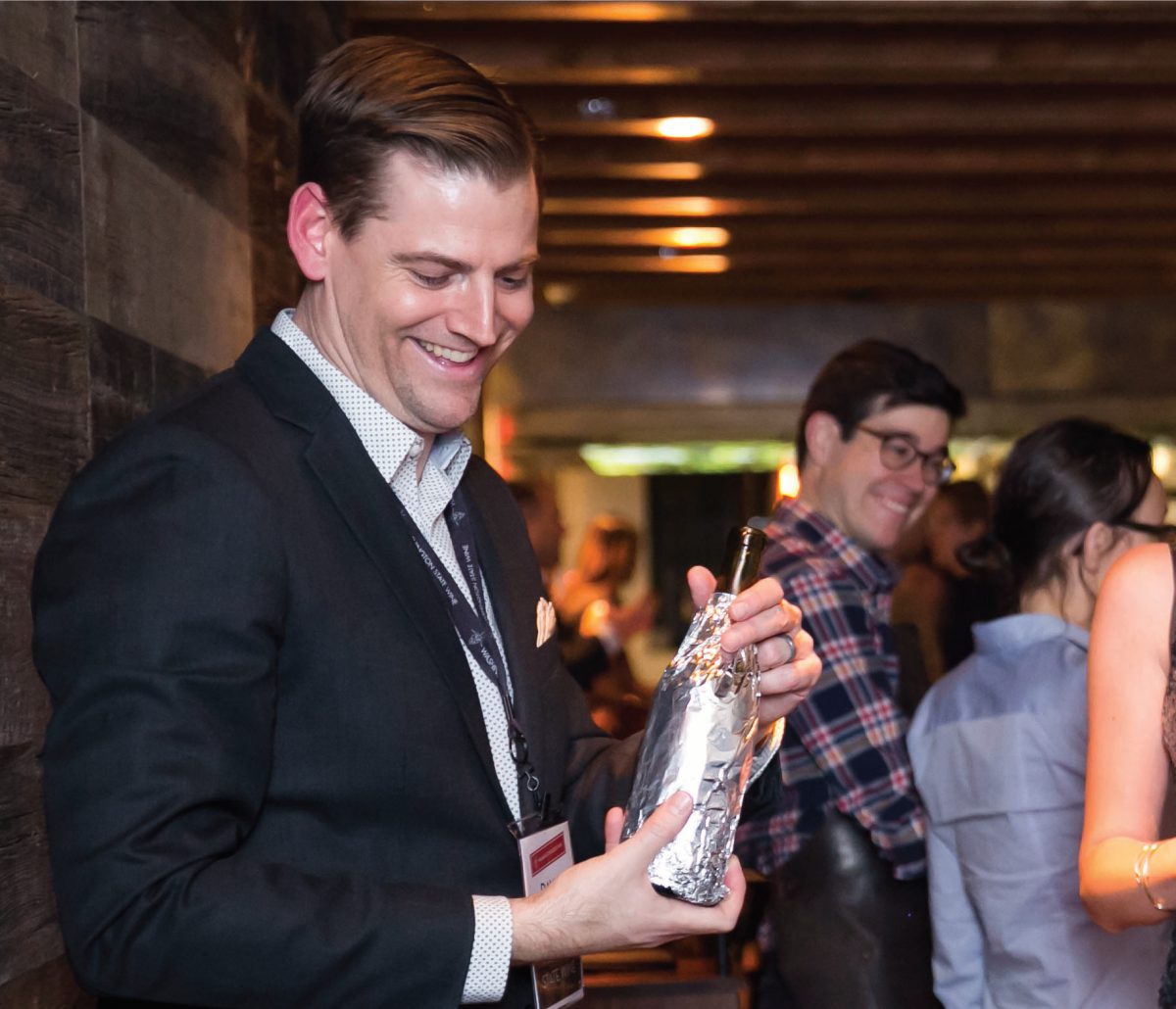 Somms find a second home after leaving the restaurant scene
By Jim Clarke
---
It's become a cliché that once they receive their pin, Master Sommeliers leave the restaurant floor for more comfortable climes. The fact is, whatever their certification, many sommeliers reach a point where better hours or new challenges draw them away. What skill set do they bring with them, and where else can they put those skills to use?
A surprising variety of places, as these folks demonstrate:
WHY: "I was looking to see how the other side of the wine business worked." With a wife with her own successful career and a daughter in high school, the goal was to find new challenge without moving.
What Worked: Kast already knew and liked the Broadbent portfolio, both for its range of South African wines and Lebanon's Chateau Musar, "perhaps my favorite winery in the world." Kast says selling "non-mainstream" wines in the Southeast has not been the easiest thing, but he's been enjoying the work.
What Took Some Work: "Probably the thing I miss the most about not working in restaurants is that daily opportunity to make people happy and the interactions with guests."
---
WHY: In May 2015 Wilson left Eleven Madison Park and began work on Verve, which opened in 2016. They now have two brick-and-mortar locations, one in New York and one in San Francisco, along with a healthy online wine club. For Wilson, it was the lure of "a great business opportunity" that pulled him away.
What Worked: An improved schedule, for one thing. "While the total hours worked in a week certainly have not dropped—in fact I work more now than I did then. Being in control and having flexibility is huge in feeling more balanced. This has helped my personal life, and my own sanity, tremendously. "
What Took Some Work: "Be sure that you're ready to change your lifestyle. It's definitely not as 'sexy' as restaurants but can be just as much, if not more, fun. Just be sure that you've gotten your fill on the restaurant side first."
---
WHY: After ten years as a buyer, Nguyen had "planted seeds" with various industry contacts in the hopes a new opportunity would come to light. "When RNDC approached me with this 'vanguard' position it was kind of a no-brainer. Our focus is all about growing brands. A lot of sommeliers overlook the large companies because they think it's all about moving boxes and not about the wine itself. I can sell whatever wine I want. I'm not goaled out on brands or on suppliers, I'm goaled out on market share."
What Worked: "I approach the job just like I did when I was in hospitality. I see what these buyers are trying to do, and I ask myself, 'How would I round out this cluster? What price points, what varietals, what regions would work here?'"
What Took Some Work: "The best advice I got, from one of my former sales reps, was:'You've gotten so good at your job that you've forgotten how to fail, and in distribution, you have to fail. You fail every day.' Every time you get a rejection, you have to bounce back and take it in stride."
---
WHY: "Both Stevie [Stacionis, Baldivino's wife] and I had this idea of opening a wine place that was very accessible to everybody. Something with the same sense of hospitality but where I could wear a hoodie instead of a suit and we could listen to, like, Dr. Dre."
What Worked: "It's really cool having all these people who literally treat our shop like an extension of their homes and feel comfortable coming in and being themselves."
What Took Some Work: "Always expect the worst when you're opening a new business. Expect that you're not going to be as busy as you think. That way when you get in there and you do it hopefully you can exceed those expectations and you'll be fine." That goes for sales, but also for calculating construction, the time and work permitting requires, and so forth.
---
WHY: "I have a little guy, he's now six but at the time he was two years old. The writing was on the wall. I could have moved out to  Seattle and gotten a restaurant management job right away, but it didn't make sense to move to a new city but then work 60 or 80 hours a week and weekends and holidays and leave them to fend for themselves."
What Worked: "I always had this impression that restaurant people were kind of misfits that ended up there because other professions didn't work out, or had a side gig that became full-time. Now I'm a huge believer in restaurant people; I feel like there's so many skills that they're great at. You guys have work ethic, you have people skills, organizational skills, you have thinking on your feet, you have accounting skills. It's endless."
What Took Some Work: Preparing himself to land a prime job in marketing. It starts with presenting yourself: "Look at everything that you're doing on a day-to-day basis and start labeling it. 'We have weekly manager meetings.' What is that? That is team communication. It's taking what you do and explaining it to somebody in a different world that you're trying to break into.