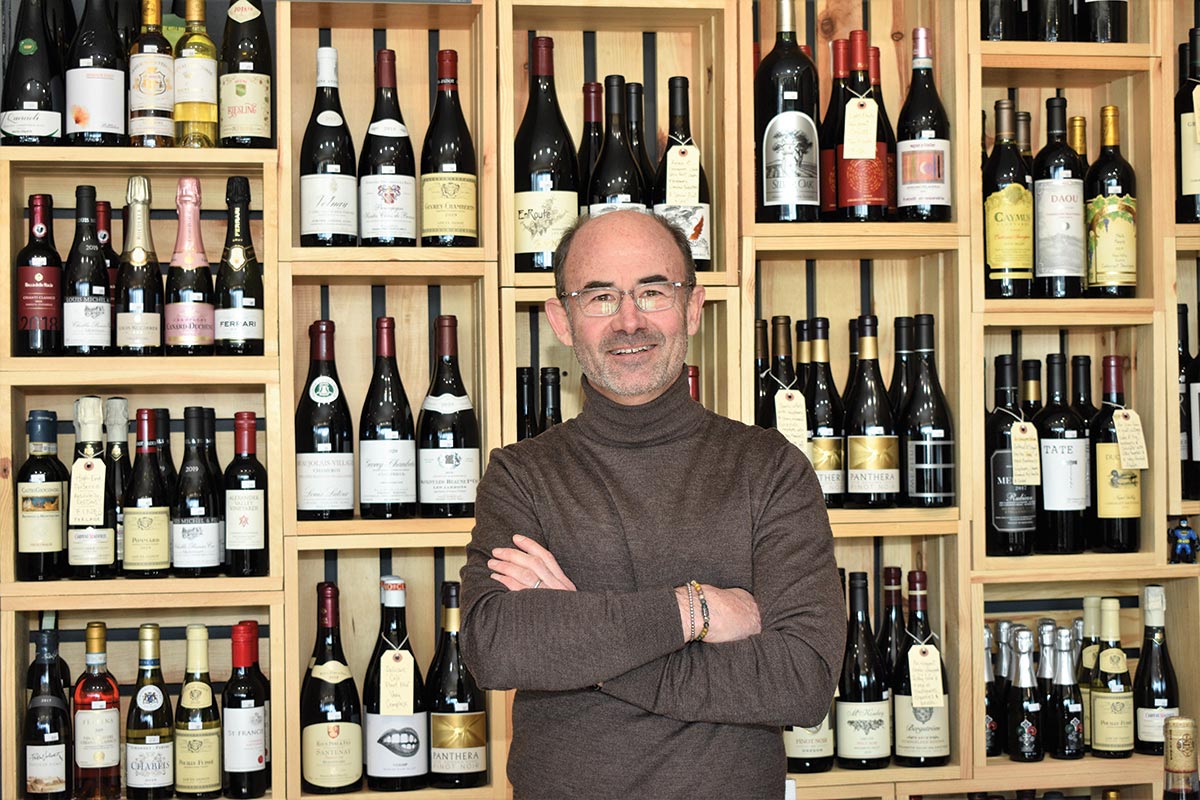 Craftbottlz
1 Morse Court
New Canaan, CT
Square footage: 750
Years in operation: 6 months
By Sara Capozzi
Justin Miller, Owner of Craftbottlz, has worked in almost every facet of the wine industry, notably sales and marketing for both distributors and importers. Miller, who spent almost 25 years in the advertising industry in Manhattan, had always had a passion for wine. Rewind, though, to 20 years ago, when he met his wife, who worked at Food & Wine magazine.
"I was thrown into the food and wine world where all my friends were food and wine folk, chefs, wine critics, wine writers," Miller said. "I found myself spending more and more time with wine and less and less time in advertising, and the scales tipped into a different career for me." Miller worked in sales for boutique producers, later at a custom crush facility on Long Island, and as a marketing brand manager for a large importer, specializing in Italian wines.
Then eight years ago, the couple moved to Connecticut and Miller began working as an on-premise specialist for a distributor, serving restaurants, country clubs and wine shops in lower Fairfield County. Throughout, he dreamed of owning a wine shop; now, it's a reality in New Canaan since September 2021.
In 2021, as the pandemic shutdowns began to lift, he began to set his sights on opening his own store in one of the Gold Coast towns. One day, his wife spotted a "perfect" location in a small plaza with convenient parking in downtown New Canaan with a "For Rent" sign in the front. Miller was able to secure the liquor permit and began prepping the bright, highly visible space.
He updated the store's lighting and outfitted the space with custom-made wine boxes as shelving, made by a craftsman in Wisconsin. The center wine display can easily roll back, allowing Miller to set up tables for wine tastings. Craftbottlz carries a thoughtful selection of unique, high-quality bottles that can't be found elsewhere, he said, representing all wine regions and price points, with a focus on organic, biodynamic, sustainable, limited production and older vintages.
Miller brings in some wines that he loves, but bases the majority of his selection on customer preferences. "I spend a lot of time listening to what customers look for and what they ask for and what gets them excited and the things they know and then I try to bring those things in for them," he said.
"Business has been really good," Miller said. "A lot of repeat customers. Word is getting out locally. I think the town was really ready for a nice little wine and spirits shop like this, [one] that was more unusual, with more personal service, craftier. A lot of these brands I've been working with for so many years, I know them intimately because I've been selling them, and I've been to a lot of these properties … I know a lot of the families that make the wine, so I can tell the story."
It's been a long and interesting journey and Miller is happy to have landed here, where he can share his passions for wine and food with others. "And here I am 20 years later with a store in New Canaan," he said. "And it's come full circle. I'm happy I did it. I like being part of a good town. I like that people come in and they know me. I know them by name. There's definitely a lot of repeat business, which says to me that people are happy – they've told me – 'We're happy that you're here. We needed a store like this.' It's just a wine store, but they like the extra that you get when you come in here. And they like the products; most importantly, they like what I'm selling, what I'm selecting for them. That's the goal."