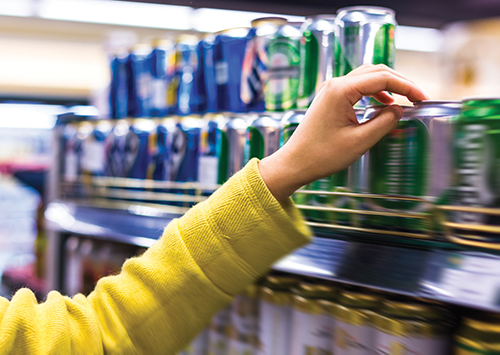 As Liquor Store Hours Extend, Some Stores Opt Out: Business gain or loss of time?
By Lauren Daley
Gov. Dannel P. Malloy's two-year, $40.3 billion budget bill went into effect on July 1. One element of it, the extension of hours at liquor stores and grocery stores, appears to be a mixed bag for store operators, depending on geography and community.
Licensed stores are now able to sell beer, wine and spirits until 10 p.m., rather than 9 p.m. Sunday hours extended to 6 p.m. from 5 p.m.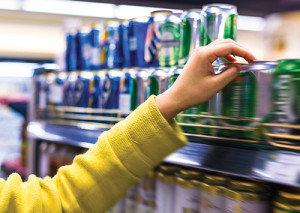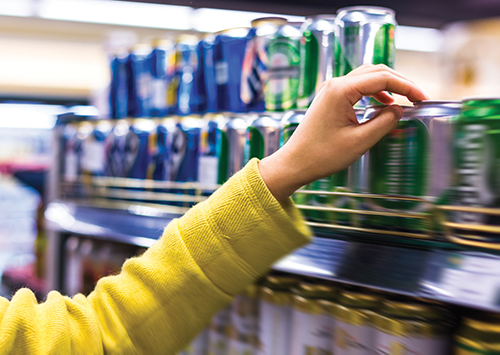 Ken Diehl, owner of Tony's Package Store in Haddam, said he chose not to take the extra hour. He closes at 9 p.m. Monday through Saturday. He said the extra hour "isn't going to create revenue. All people do is drag out the hours that they shop," he said. Diehl extended his Sunday hours until 6 p.m. "only because the grocery store next to me is open," he said. "I don't see any extra money. That hour just pays for itself, between the labor and turning on the lights. It's no gain."
Ajit Patel, co-owner of Oddbins Bottle Shop in New Haven, said he's undecided on extending his hours. "We haven't made up our minds…It costs money; we have to look at the expenses, the payroll," he said.
Lavina Mendonca, owner of Fred's Package Store in Manchester, said she chose to extend the extra hours — until 10 p.m. during the week and until 6 p.m. on Sunday — but that it's "not really good" for business. "They're just coming late now, that's all. The [shoppers] who came at 9 p.m., now they come at 10 p.m. It's just spread out. We're small business owners, so it's cutting my family time," she said. "Everyone around me is open, so I have to stay open to be competitive."
Neil Patel, owner of Thompson Liquor in the village of North Grosvenor Dale, Conn., near the Massachusetts border, said "for border stores, it absolutely helps" to have that extra hour. "Massachusetts can stay open until 11 p.m., so staying open until 10 p.m. helps." The store is also now open until 6 p.m. on Sundays, the same as Massachusetts, he said. "Every hour that we added on, it helps the store grow. We've seen new faces coming in. We have new customers who live a few a minutes from us who had never been to our store in four years," he said. "Overall, it helps our bottom line."
The Connecticut Package Stores Association opposed the budget, including the extension of hours. "The CPSA, representing the majority of package stores, opposed the extended hours because it only benefits the food stores and big box stores and does not lead to more revenue, period. There is no additional revenue for the state when a chain store pulls revenue from another Connecticut small business; instead it creates an economic harm," said Josh Hughes of the CPSA.
Diana Dutch, whose father owns Moodus Package Store in Moodus, said they close at 8 p.m. "Opening doors, turning on lights, it's not worth it. The sidewalks roll up around here at 8 p.m., anyway. It made no sense to stay open," she said. "If you walk in at 7 p.m., it's pretty dead. We'll get a little rush from 7:30 to 8, but it would be the same thing if we extended the hour; [the same amount of customers] over a longer period of time." The store is open until 5 p.m. on Sunday. They chose not to stay open until 6 p.m. "Sundays, like we thought they would, just spread the same business out over the seven days," she said. "We like to have a life, too."