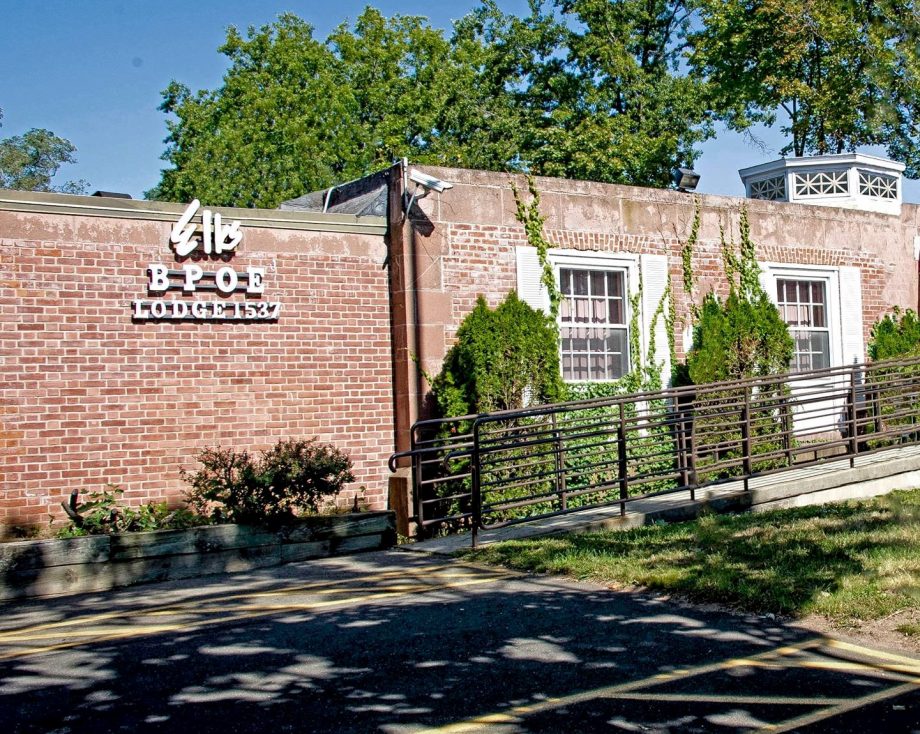 From Staff Reports
State Reps. Charles Ferraro and Kathy Kennedy asked in a formal letter dated May 4 that the General Assembly revisit its review of legislation passed last year set to have nonprofit clubs pay an increase for their liquor permits. The consolidation of multiple permits in last year's omnibus liquor control bill would have dramatically increased fees for nonprofit, private clubs such as VFW and Knights of Columbus.
The legislation signed into law last year requires holders of nonprofit and club liquor permits, and tavern liquor permits, to be issued café liquor permits at the time of renewal, which would have establishments pay up to $2,000 after an initial incremental increase. Nonprofit liquor permit licenses were set to increase from approximately $300 to $2,000 in a "one-year single leap," said Ferraro, with no incremental increase.
"Many nonprofit clubs, VFW, American Legion, Italian American clubs, Polish American clubs, German American clubs, etc. … just did not have the patronage to be able to absorb this kind of increase. The outcry was tremendous, and my email box was full of concerned citizens. What made the entire thing even more concerning was the fact that café liquor permits were also going to expire and the increase to $2,000 was also going to be applied to them but, different from the nonprofits, they would be allowed a four-year phase in for the increase. This really did not make sense," he said.
Gov. Ned Lamont, through an April 9 executive order, extended on-premise liquor permits that were active on March 16 by four months. The state's Department of Consumer Protection on April 23 sent notices to permit holders describing the change of law and renewal process, which increased awareness of last year's session outcomes due to take effect. The earliest any fee increase would currently be seen by any permit holder upon renewal is November 1, given the statute goes into effect July 1 and the executive order extends it by four months due to the pandemic.
Reps. Ferraro and Kennedy wrote to Gov. Lamont, "At a time when the nation is reeling from the economic, sociologic, and health effects of the COVID-19 viral pandemic, the effects of this are unreasonable and what appears to be targeted increase on Nonprofit clubs are especially problematic. In addition to Harugari German American Club, other clubs that will be negatively impacted with this increase are the American Legions, VFWs, Elks Clubs, Polish American Clubs, Italian American Clubs and other such clubs.
"[The] increase is being applied in an uneven manner in that those establishments who currently hold a Tavern liquor permit (LIT), will also have their liquor permits reissued as a cafe liquor permit.
"It will take a considerable amount of time for businesses to once again thrive at pre-COVID-19 levels. At the very least, nonprofits should be considered on equal basis with those establishments currently holding Tavern Licenses (LIT) and their increases should be incrementally increased in the same manner over four years."
Timing is everything as two additional legislators were also revisiting the issue, Reps. Vincent Candelora and Michael D'Agostino, who began talks last session. Ferraro said that subsequent to sending the letter he was informed that they were in discussions again, having "noticed the unfairness of the application of the increase and brought it to light on the House floor."
Rep. D'Agostino confirmed there is "bipartisan support to fix it by statute … before the Governor's executive order expires" when legislators return to session. "I think it is clearly an issue," he said.
"The proposed increase would cripple most social clubs. As a social club, we rely on memberships, and we don't have the revenue that a bar or restaurant has," said Donna Rzasa, Exalted Ruler, West Haven Elks Lodge #1537. "COVID has crushed every single one of us [social clubs]; we operate on bare bones anyway."
"Our nonprofit clubs are essential because they provide a place where individuals with similar ethnic background or life experiences can come together and socialize. Many of them provide extremely important charity work within the communities where they are domiciled," said Ferraro.
Rzasa, who was in the process of organizing a near-filled Red Cross Blood Drive at the lodge, spoke of recent efforts since the pandemic shut their doors. "Since April 26, we donated and collected over $4,000 and 5,000 pounds of food to Wheat (West Haven Emergency Assistance Taskforce) food pantry, donated $800 to VA for PPE, gave an additional $700 grant to Wheat, and $500 to Alexis' Soup Kitchen for their containers for to-go meals for the homeless," she said. "We do so much for the community. We probably won't see people in our clubs until July."
Upon learning of the state representatives' combined, intended efforts, she said, "That's probably the best news I have heard. That's excellent."