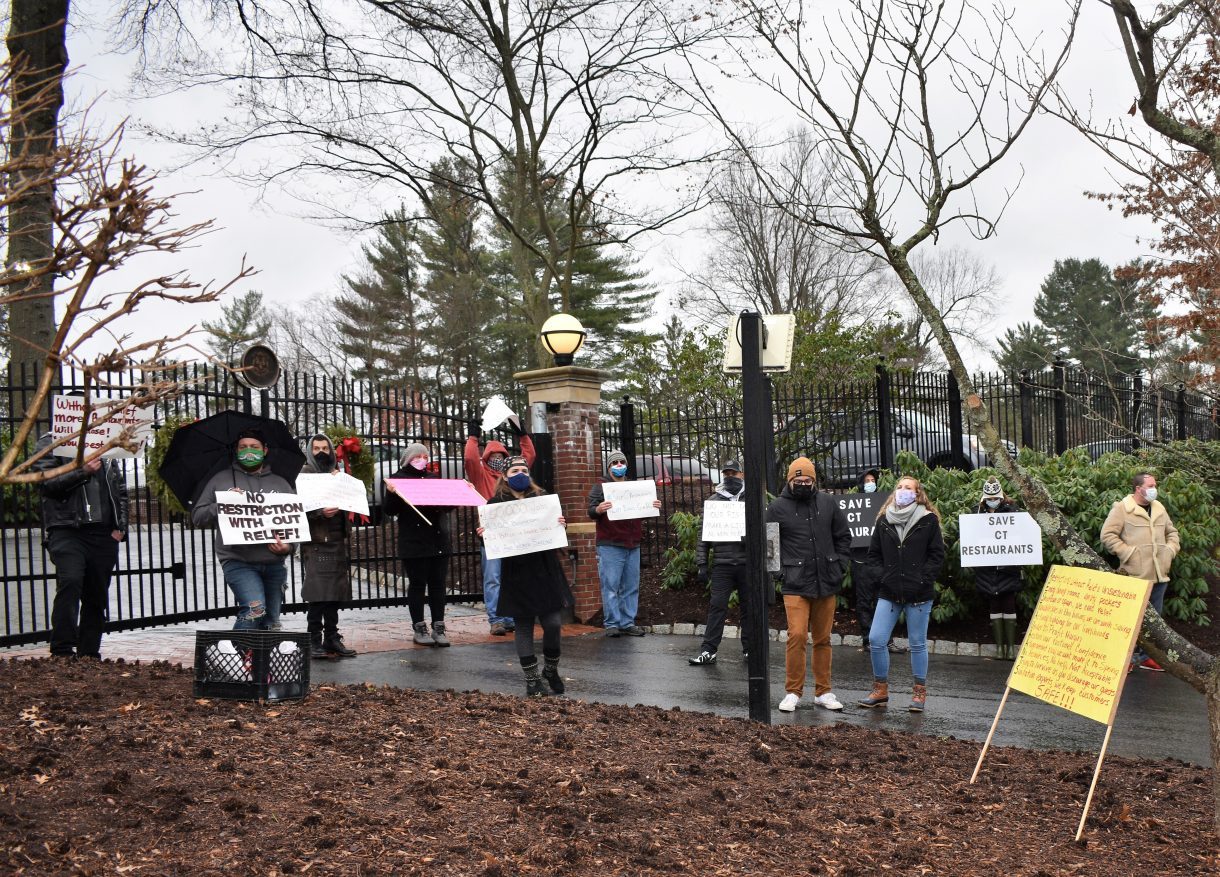 Finding shared voices statewide
By Sara Capozzi
As Connecticut's hospitality industry continues to deal with occupancy restrictions and decreased sales brought on by the COVID-19 pandemic coupled with a lack of financial support from the government, industry members have formed several grassroots groups to rally for solutions, create community and provide a resource platform to state hospitality workers. Reaching a cross-section of owners and operators and managers and workers, two new groups are rising to the foreground.
Rallying restaurants for aid
Al Greenwood, Owner of Oak Haven Table & Bar in New Haven, formed the Connecticut Hospitality Workers United Coalition in November, as outdoor dining became less viable and local restaurant owners were seeing their sales plummet. "At that point, we thought that there would be some type of relief or some type of resource for us, and when that didn't happen, a lot of the restaurant owners reached out to me," Greenwood said.
Greenwood, as a restaurant owner and an industry advocate, created the "mobile coalition" after seeing a need to post and share accurate, changing information, especially for people who may not hear information firsthand, such as waitstaff and bartenders, he explained. "There were no groups available and the only outlet that we have is the Connecticut Restaurant Association, which is doing a fantastic job … I feel the more groups we can get together, the better chance we have at making it through this," Greenwood said.
National media picked up on a report on Dec. 8 that the National Restaurant Association reported 10,000 restaurants nationally were set to close in the next three weeks due to the inability to maintain operations with no loans or financial support coming; 600 so far in Connecticut have closed since the pandemic began. Greenwood said in a social post the same day that "the general public does not know how serious this is" for restaurants this winter. In what is called an "extinction-level event" for restaurant and bar owners, local communities will be altered or forever changed as a result, and Greenwood is there for the fight.
"All the restaurants know exactly what needs to be done," Greenwood said. "We need state aid and I think the only way to get it is to get the general public of Connecticut as riled up as we are because, obviously, restaurant owners begging and pleading for money is falling on deaf ears. If they're not going to listen to us or care about what we have to say, the only real way is to rile up their voter base and get them as upset as we are."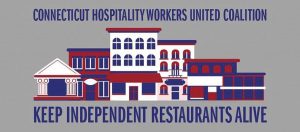 The coalition also provides an online community for industry workers, who can use the platform to work together on letter-generating and petition campaigns appealing to the state and federal government for financial aid. Industry members continue to criticize both the state and federal governments' lackluster response to its plight. While $5,000 grants have been made available to businesses through the state's CARES Act funding, Connecticut has not provided as much economic relief to the industry compared to neighboring states.
Referencing the governor's weekly press conferences, Greenwood said, "They never talk about the stimulus, and I'm convinced at this point that [Lamont] won't allow that question to be asked because I don't know if he wants to do a bill for small business or maybe they just literally have no plan set in sight, which is even scarier because I have no idea what they're waiting for."
Bartenders build on past lessons
The CT Bartenders' Guild Embryo was formed by a group of bartenders and industry members as a place for support, connection and career building. The group came together during the coronavirus pandemic as restrictions on dining and waning consumer confidence caused many restaurants to close and left industry workers struggling to make ends meet.
One of the founding members of the United States Bartenders' Guild (USBG) Hartford chapter, Khalid Williams, who works as a Bartender at Taprock Beer Bar & Refuge in Unionville and as a State Brand Representative for Highclere Castle Gin, has found himself at the forefront of this new initiative, alongside a host of Connecticut bartenders who have worked together in the community for years, after members became disenchanted with a national bartenders' association as COVID-19 hit and relief efforts seemed undermined.
Williams said, "Our point is to localize the direct benefits that we get from brands and create a Connecticut culture that is separate and different from other states and places … because we have something unique that is valued here, we're going to be free. We're going to raise money through events and via brands."
With more than 100 trade members and counting, the new guild has no member dues to join and provides members with information, community and links to resources for financial and mental health concerns. "We're finding that with our word-of-mouth network, we're able to help people in a more sustainable fashion," he said. "I want us all represented – period. And at the higher levels of the industry, that's still not happening."
In the immediate future, the guild plans to host socially distanced online events to provide opportunities where bartenders can showcase their talents, including online cocktail competitions. "The hope is over the next few months these events will be curated specifically toward us and our market," Williams said.
Together in purpose
The two new groups – as well as many other industry workers, advocates and business owners – coalesced quickly through shared social media connections. They turned to each other to vent frustrations, promote ideas and to try to get recognition for their efforts as well as their needs during the pandemic through participation in advocacy calls and meetings.
During Gov. Ned Lamont's Dec. 7 press conference, Dr. Manisha Juthani, an infectious diseases physician at Yale School of Medicine, responded to a reporter's question, saying, "I feel that indoor dining is very risky. I don't think it's necessary to continue at this point," exasperating an already frustrated mass of hospitality professionals. Calls of scapegoating mobilized the groups into action with Bartender Dustin Amore of Conspiracy in Middletown among those leading first calls for action and attention.
A Dec. 14 rally in Hartford was organized to highlight the immediate need for restaurant relief, recognize impacts on the industry and its workers and to demand a plan. Dozens of bar and restaurant workers and owners assembled at Elizabeth Park, then walked to the Governor's Mansion, chanting "No restrictions without relief, " "Empty seats, empty pockets" and "Restaurants matter."
"We all acknowledge that there is a virus out there. We all acknowledge that we need to stay safe," Greenwood said at the start of the event. "We also need to acknowledge that we need relief to survive. Restrictions without relief is unsustainable. We have empty dining rooms and empty pockets. To shut down or to be opened, we still need relief. Let's not forget that our industry has taxable sales in the billions. We are worth saving. We are actively fighting for our livelihoods every day and everyone needs to know that. We need to restore our customers' confidence."
The demonstration moved on to the capitol building, where industry members laid 600 cloth napkins on the lawn to signify the number of businesses that have closed due to financial hardship since the pandemic began.
"We need action now or we're not going to make it to the spring. We have no resources, we have no help, it's not acceptable," Greenwood said. "We're trying to survive as the powers that be are trying to discourage our guests. We're sanitation experts and we keep our customers safe." Gov. Lamont spoke with the assembled group briefly. Highlighting continued hardships, participants hope to share the widespread impacts from local business losses. ■