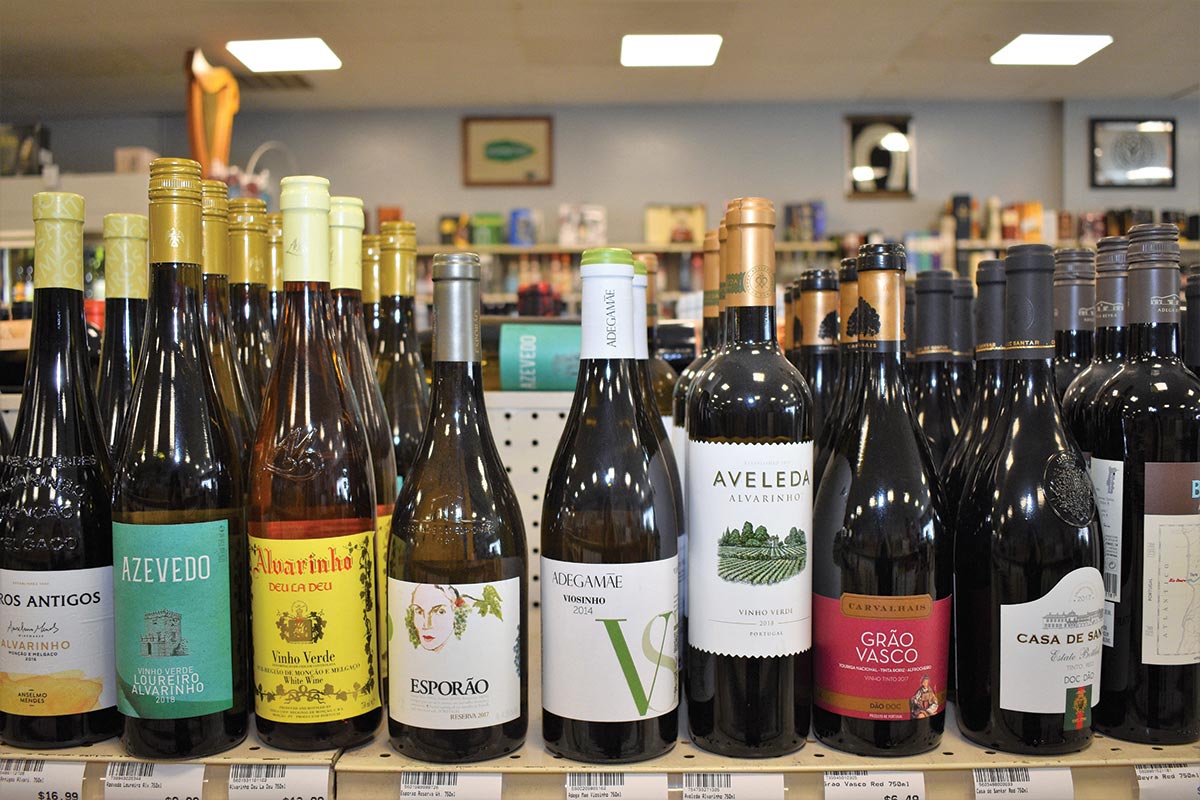 Cumberland Wine & Spirits
275 Broad Street
Cumberland, RI
Square footage: 3,500
Years in operation: 1 year
By Sara Capozzi
Business partners Kent Maurice and Jamie Matos bring a combined several decades of industry experience in both retail and distribution to their new joint venture, Cumberland Wine & Spirits. Maurice has owned Washington Hill Liquors in Lincoln for 15 years and Matos has worked at several retailers and also brings decades of experience from employment with a Rhode Island-based beer, wine and spirits distributor.
"We had a good grasp on what needs to be done," Maurice said of the duo opening Cumberland. "We'd been talking about buying a store for a long time." When they bought the shop in June 2020, Maurice and Matos first went about the most pressing task at hand – refreshing the store's interior.
"The place needed a spruce-up," Maurice said. The team removed the wood paneling from the walls, which instantly brightened up the sales floor he said, and then began to reorganize inventory. Next, Maurice and Matos set about getting to know their customers, who tend to be mostly from the neighborhood.
"This particular store definitely has some different markets it attracts, definitely a big Portuguese market, local folks and passersby. It's definitely diverse too," Maurice said. And since the store has a strong following among its Portuguese American customers, Matos, who also speaks Portuguese, will often come in on Saturday mornings to chat and help Portuguese-only speaking customers, a unique distinction in localized customer service.
Popular items include wines from California and Portugal, along with Portuguese brandies, port wines and Cognacs. Tequila is the top-selling spirit, and in beers, customers tend to favor leading brands. Maurice said the shop is always looking to help customers broaden their palates with in-store tastings of beer, wine and spirits every Saturday, and customers have been receptive to the new products, according to Melody Briggs, one of the store's sales leads.
The team at Cumberland Wine & Spirits has also begun reaching out to a broader audience in other towns, welcoming deliveries between Lincoln, Cumberland and as far as Massachusetts. Maurice said he next plans to ramp up social media marketing efforts on Instagram and Facebook to target more new patrons.
"We're definitely trying to get more business, and that person we're looking for is the person who is going to come by and buy a $15 bottle of wine instead of the three for $10," Maurice said. The team at Cumberland has also begun to refresh the inventory and bring in new selections, which they think could be a hit with shoppers, including an expanded craft beer selection.
A variety of perks await store visitors, including a new "closeouts" section appealing to bargain hunters, gift baskets and buckets, and full-service gift wrapping for holidays and special occasions. The goal behind it all is to give customers exceptional service to keep them coming back and to tell their friends.
"We [train] or expect our employees to go the extra step," Maurice said. "Carry everything out to the car if anyone needs help. If anyone is wandering for more than three or four minutes, we want someone to come out from behind the counter. We want to set ourselves apart by doing that."