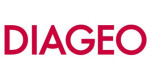 Diageo honored spirits, wine and beer distributors at the Tenth Annual Golden Bar Awards which took place at a number of awards events and presentation ceremonies across the country.
The Golden Bar Awards are presented for excellence in sales, marketing and promoting responsible drinking.
The gold awards recognize distributors and brokers for performance across the company's brands. Gold awards are also given for innovation, consistency and quality.  The three platinum awards are given for advancing responsible drinking.
The grand prizes go to the distributors of the year.  Spirits Distributor of the Year, Spirits, was awarded to Coastal Wine and Spirits of Indiana and Wine Distributor of the Year went to Reliable Churchill of Maryland.  In total 32 statuettes, 29 made of 24 carat gold, and 3 made of platinum, were awarded to distributors.