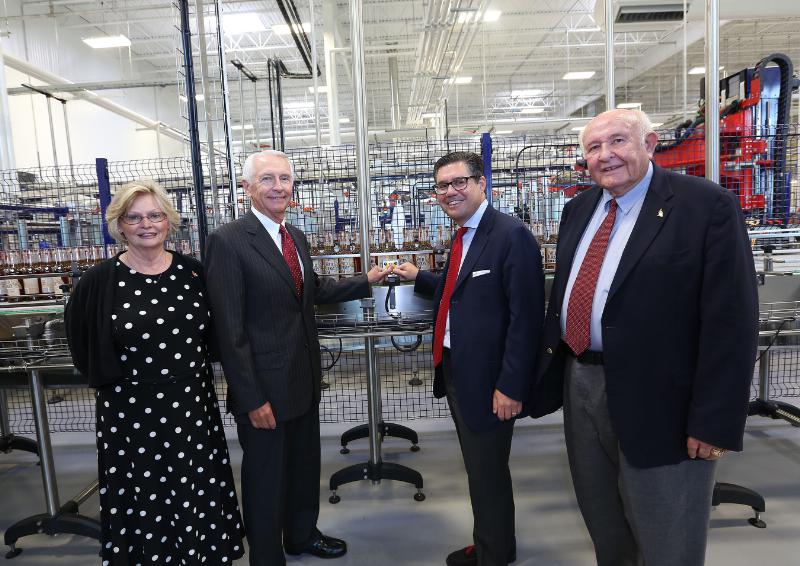 Gruppo Campari celebrated the grand opening of its $43 million packaging facility at the Wild Turkey® Distillery in Lawrenceburg, Kentucky.
Kentucky Governor Steve Beshear and Gruppo Campari CEO Bob Kunze-Concewitz joined Wild Turkey Master Distiller Jimmy Russell to commemorate the opening of the new facility with help from local dignitaries and distillery employees. The facility is part of a $100 million overall investment that the company has made in facility upgrades during a three year time span.
The facility will create more than 60 new jobs and provides full bottling and packaging capabilities for all of Gruppo Campari's U.S.-distilled spirits brands, including the Wild Turkey Bourbon line and the company's largest U.S.-based brand SKYY® Vodka.
Both immediate and long-term benefits of the new facility include cost efficiencies; improved customer service; more efficient and accelerated innovation opportunities; and added production flexibility through in-sourcing the company's packaging needs. With more than 145,000 square-feet of space, the Wild Turkey Packaging Facility will initially handle up to four million nine-liter cases of product annually,