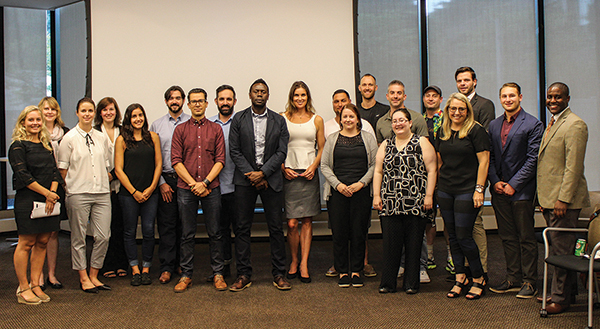 Bias and inclusivity are explored in pilot program course
By Andrew Dominick
Bias is everywhere. It exists in every workplace, including bars and restaurants.
That was the subject of a recent "Managing Inclusivity" workshop, hosted by Diageo in Norwalk, Connecticut, in a joint effort with the United States Bartenders' Guild (USBG). More than 20 participants registered for this open dialogue workshop, most from the Connecticut and New York bartending and restaurant scenes.
The goal of the three-hour workshop — moderated and presented by Diageo's own Shannon Britton, Pam Thompson and Taylor Blades — was to raise awareness about biases of race, gender, religion, and even personal style and appearance. Biases, no matter how small, can negatively impact the service industry environment.
But the flipside, inclusivity, can improve bar operation practices like customer retention and not overlooking current or prospective talent. Blades further elaborated, "We need to find ways to work together, so that as employees, it's not a discussion about race or skin color," she said. "It's about opening our minds to different things, people and the way we work."
The class was a 50/50 split between a slideshow presentation and conversation. The thought-provoking slides included videos of case studies dealing with race — like the "José vs. Joe: Who Gets a Job?" BuzzFeed video — while another highlighted a room full of people who appeared superficially different from one another, but had more in common than they thought. The slides gave scientific reasons for bias, others were scenario-based. After the clips, each slide was discussed by sharing personal experiences or by giving a "what would you do?" response.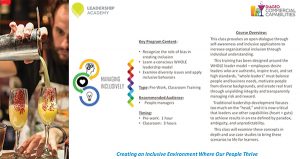 Ultimately, the class left its "students" with a good sharing of stories and ideas regarding bias as well as the idea that even though bias is often ingrained, individuals can do a better job of spotting it and calling it out through increased awareness.
There is hope that after this pilot test class, similar discussion-filled events will follow, not just locally, but nationally. "Previously, this was only offered to Diageo employees," Thompson said. "This is our first time trying it out with bartenders, so we might do more if all goes well."
USBG Connecticut Chapter President Adam Patrick enthusiastically chimed in with sentiment on "how good this could be for USBG members" and about the possibility of a nationwide program.
"It was incredible to have Diageo and USBG National approach the Connecticut Chapter with this pilot program," he said. "I couldn't be more honored to be part of this incredible learning experience that could go nationwide. The folks at Diageo are as committed to diversity and inclusiveness as the Bartenders' Guild. As a team, we can promote all of us working together towards a common goal."