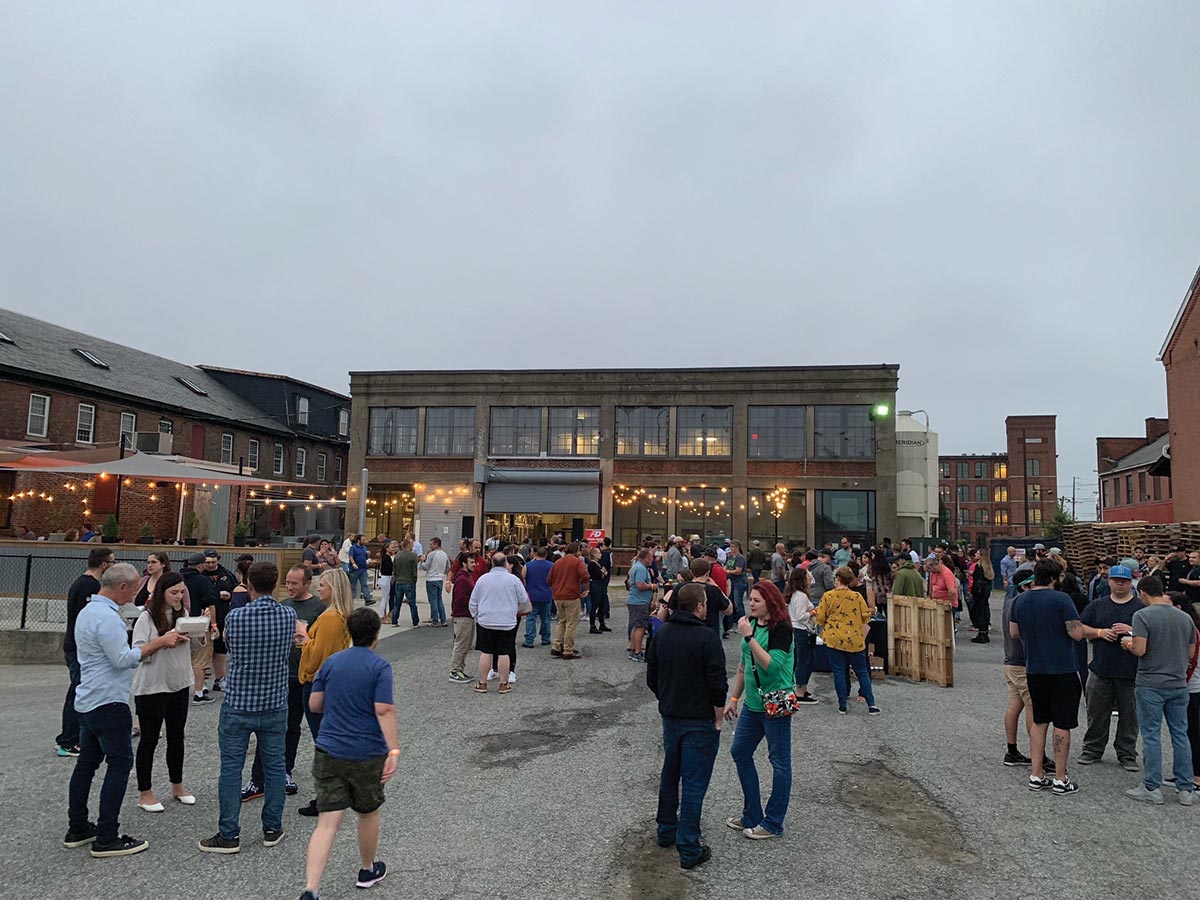 The Guild in Pawtucket, in partnership with the Pawtucket Arts Festival, celebrated local craft beer and spirits makers during the annual Drink Pawtucket festival at The Guild on Sept. 17. Selections from the Pawtucket-based Rhode Island Spirits — White Dog Distilling, Crooked Current Brewery, Smug Brewing, Foolproof Brewing and The Guild — were available for tasting throughout the afternoon. Held in The Guild's outdoor beer garden, guests enjoyed tastes alongside local food truck favorites and games. Known among locals as the craft beer capital of Rhode Island, the city of Pawtucket claims the largest number of craft breweries and distilleries that can be found in New England.
Foolproof Brewing Company Big Blue Beer IPA, Augtoberfest German Style Marzen Lager, Giggle Guava Candy Sour Ale and Pickleodeon Cucumber Gose Ale.
Photos courtesy of Greg Johnson, Foolproof Brewing.