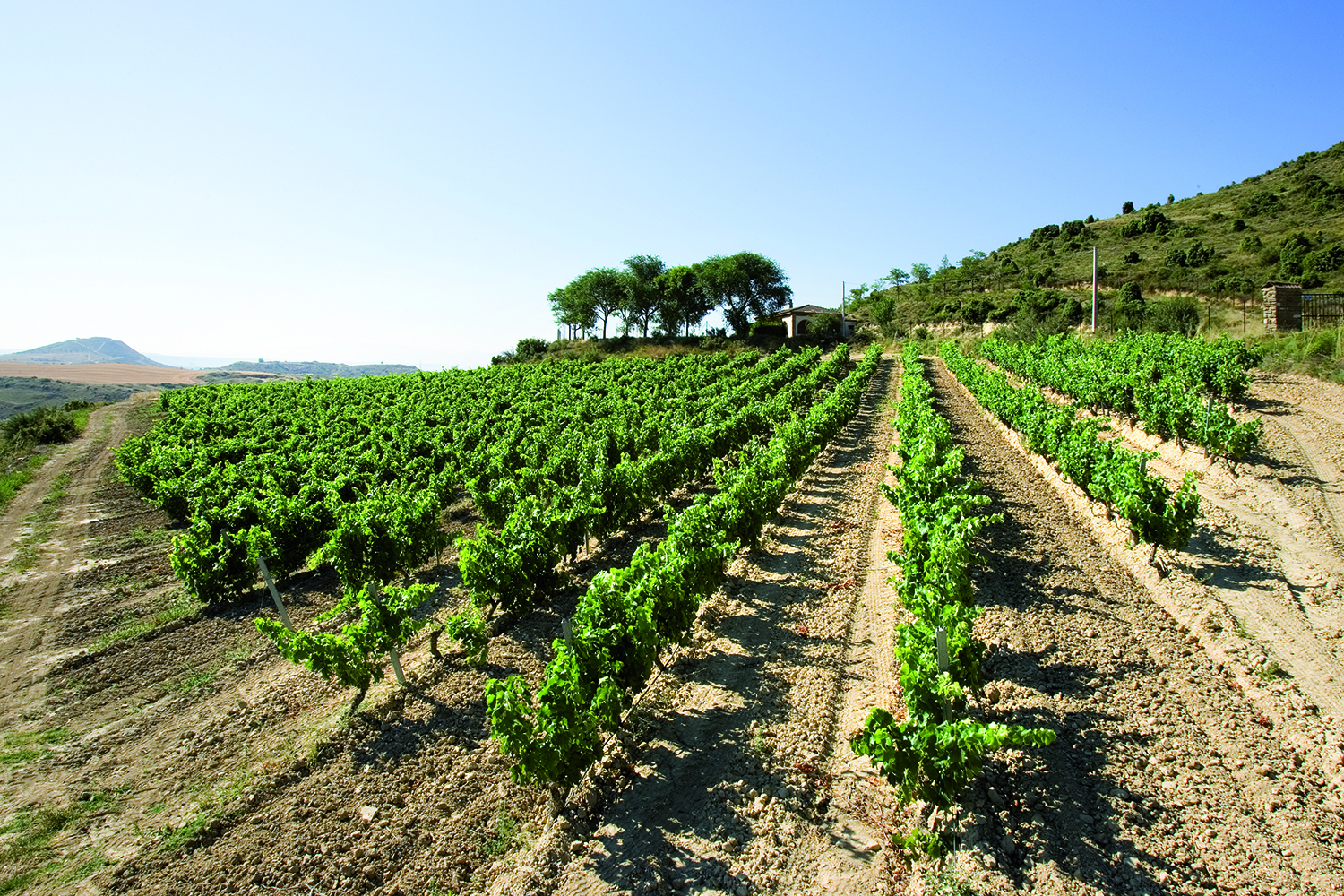 Bodegas Faustino's Commitment To The Art Of Aging Gran Reserva
By Kristen Bieler
---
Even in Rioja, the land of famously long-aged reds, Faustino is an anomaly. One of the region's oldest family estates, Faustino is—and has always been—fiercely committed to the most ageworthy category of wine made here, Gran Reserva. And the winery's Gran Reservas spend more time aging in the bottle before release than most do, far surpassing the legal minimum of two years in oak followed by three in bottle.
Proof of this devotion is found in Faustino's vast cellar: Of the 10 million bottles currently aging there, 75% are Gran Reservas. As a result, Faustino is responsible for 34% of the Gran Reservas produced in all of Rioja.
A library collection like this doesn't happen overnight. For more than half a century Faustino has been a firm believer that Gran Reserva is the ultimate expression of Rioja and that these wines must only be sold when they are ready to drink—and only produced in the best vintages. Consider the just-released 2006 Gran Reserva: By the time it hit the market, it was already 13 years old.
"Faustino has always had a very clear direction and a very clear idea about how a Rioja should look, smell and taste," shares Ángel Hernández Vélez, Export Director for the company. "Gran Reserva is the most important wine for us, and we never faltered with passing trends. We have stayed loyal to our style."
Making of an Icon
Founded in 1861, Faustino didn't begin bottling its own branded wine until the family's third generation took charge in 1930, led by Don Julio Faustino Martínez. Several decades later, Bodegas Faustino began selling wine abroad and over time grew to become one of the top exporters from Rioja. Today the winery produces more than 1.6 million cases of wine, about half of which are consumed outside of Spain. And the brand is now being imported into the U.S. by Pacific Highway.
The fourth generation is at the helm today and Faustino remains a steadfast adherent to the unique and traditional style of Rioja—extensive barrel aging in French and American oak which imparts characteristic toffee and coconut notes on the nose and palate.
"Faustino's commitment to longer-than-minimum aging affords consumers the chance to see what bottle aging can impart to a world-class red wine—all those complex tertiary qualities that few people get the chance to encounter in their wine-drinking lives," describes Andrea Immer-Robinson, Master Sommelier and author. "It offers all of that at an affordable price compared to other great reds that improve with age."
Wine for the People
In recent decades, many producers in Rioja have veered towards a more modern style, aiming for wines that emphasize bold fruit flavors and power over classic high-toned floral, red fruit notes and elegance.
In Immer-Robinson's opinion, this stylistic shift diminishes the uniqueness of what Rioja has to offer: "The more modern-style Riojas compete not just with one another for consumer attention, but with the rest of world-class red wine world like Napa Cabernet, Tuscan reds and Bordeaux. These wines make the same demand on them: Age me yourself, to see where I can be after a decade or more. That works for collectors, but I like the idea of people who aren't collectors being able to taste for themselves why people who collect wine decide to do so."
Faustino's consistency is now being rewarded, as a more elegant style of Spanish wine is increasingly appreciated today—particularly by  sommeliers looking to food-friendlier wines for their lists.
With by far Rioja's most vast library collection, going back to the 1955 vintage, Faustino is able to offer an impressive vertical selection. No need for buyers to comb the auction market or estate cellar sales for older expressions, and no need to pay a premium: Faustino's Gran Reservas are available direct and are remarkably priced to retail for as little as $39. Even for critically acclaimed vintages—such as 2001—the price holds; down-to-earth prices that make Faustino a people's wine, democratic wine.
While the Faustino brand is well known, the Gran Reserva has potential as an accessibly-priced discovery wine, believes Immer-Robinson: "With bottle age, something magical happens that makes wine taste completely different from the top reds most people are used to drinking. I tell people, 'prepare to be amazed!'"