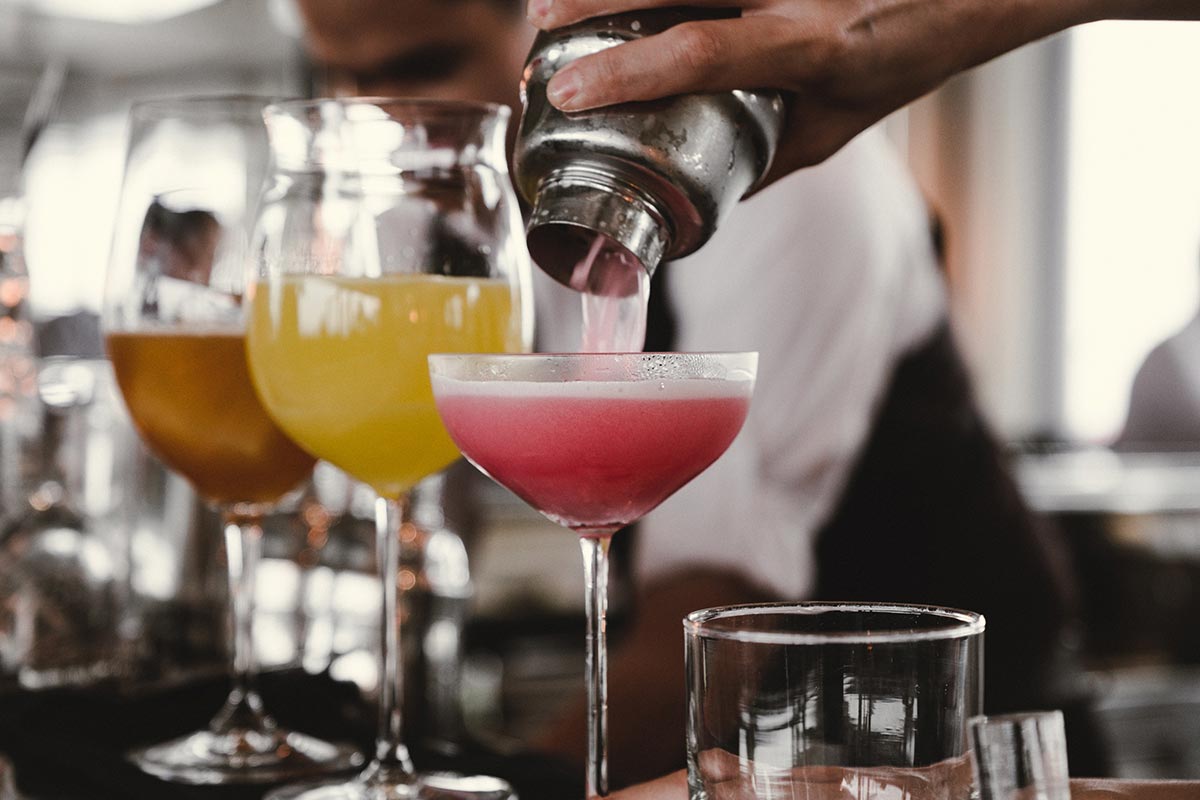 By Len Panaggio
It seems that the rise in the demand for still rosé has had a profound effect on many of the beverages we serve in bars and restaurants across the state. Our guests are essentially mesmerized by the color pink! And, who can blame them … it's the color of spring, renewal and warmer things to come.
So, are you jumping on the "pink bus" by creating drinks, serving beers, making mocktails and offering rosés by-the-glass?
There have been a lot of pink beverage products in the past; some made sense, some were far-fetched, but now it is really exploding. Making a mocktail pink is fairly easy. And, by the way, many millennials are drinking nonalcoholic beverages or lower-proof beverages, so this is a time to up your profitable mocktail game.
Rosés and sparkling rosés come in many shades of pink, depending on what grape is used, time spent on the skins, appellation, etc. There are even some beers that also come in many shades of pink and the microbrewers are running with them. My all-time favorite is Lindeman's Framboise, a lambic beer from Belgium. Micro-breweries were making a pinkish/reddish beer for Valentine's Day but they are now using their creative juices to create pinkish beers for year-round consumption. You have to admire just how creative this group of brewers truly is to capitalize on the pink craze. In the spirits world, pinkish elixirs have existed, but have only really taken off recently.
In the spirits category, the choices are becoming more abundant. There are many pink gins available, with Malfy and Gordon's coming to mind immediately. I just tasted Beefeater Pink infused with a strawberry flavor and found it crisp and refreshing.
While grapefruit has always been a popular flavor profile, pink grapefruit vodkas are taking off as well. My favorites include Absolut Grapefruit and Deep Eddy with its rich color. Svedka has a Rosé Vodka, yup, made with rosé. It's only a matter of time before we start seeing pinkish tequila.
Our guests want to think pink! This isn't a new concept — we've all been making popular pink drinks like the Cosmo, Strawberry Margarita and the retro Pink Squirrel for years. But this new craze definitely merits looking into and accommodating.
Just look at the frosé craze. As I travel to different bars throughout the state, I now hear guests asking for it more and more. The crazy thing about frosé is it is not branded; the name was adapted by consumers and spread like wildfire on social media!
With summer right around the corner, the demand for pink drinks will only get hotter. While it might only be a limited trend, it is valid for the time being and if you aren't embracing it, you will be left in the wake of those bars and restaurants that are catering to the latest and greatest beverage trends.
As I have said time and time again, our industry is moving faster than ever, today's fad will be tomorrow's memory, but as long as you are in this business, our guests are looking to us to provide that memorable experience through creative drinks! We live in a time where speed is the norm, rapid change is inevitable. Now is the perfect time to up your pink game as we move into summer!
Len Panaggio's career in food and wine spans more than three decades as an owner and as a beverage director at some of the top restaurants in Rhode Island. Currently a hospitality consultant, Len is a graduate of the University of Rhode Island and has attended the Culinary Institute of America Master Sommelier program and the Sterling School of Service and Hospitality.