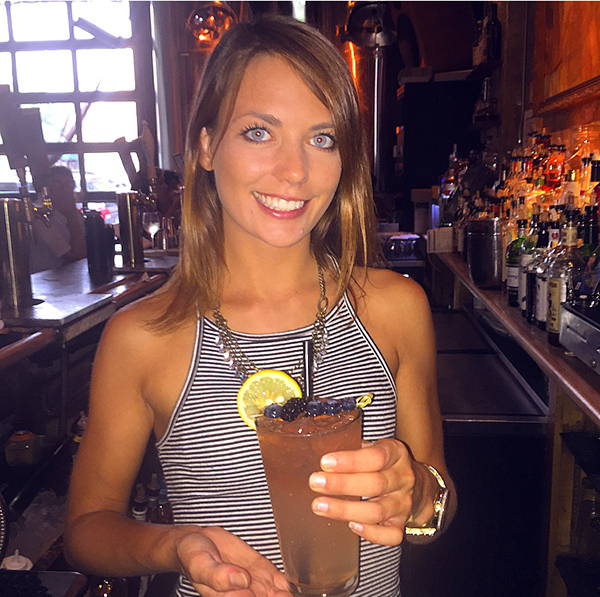 BAR
254 Crown Street
New Haven, CT
New Haveners head to BAR for the antique pool table, live music and nightclub vibe, house micro-brews, thin-crust bacon or blue cheese pizza and, of course, the cocktails.
Bartender: Lauren Patrick
Cocktail: Fig Hibiscus Lemonade
Recipe:
3 oz. Figenza fig-flavored vodka
1.5 oz. Don Ciccio & Figli Ibisco
5 oz. RIPE Agave Lemon Sour juice
Shake. Pour into pint glass filled with ice. Splash with soda water. Garnish with fresh blackberries, blueberries and lemon slice.
"It's a refreshing cocktail no matter what season you're in," said manager Dan Brodoff. "The floral from the hibiscus and fruit from the fig blend together perfectly to create the ultimate lemonade."