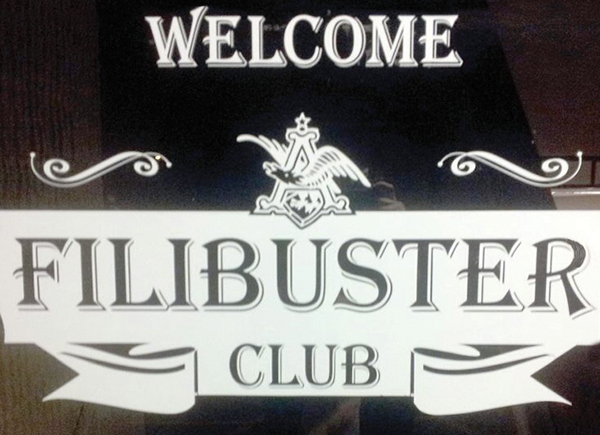 Filibuster Club, 23 High Street, Cumberland, R.I.
The Filibuster Club offers unique mixed drinks, food, live music and two function halls. Their specialty: adult frozen pudding shots. Baron makes as many pudding shot flavors as an ice cream stand — Almond JoyTM, Reese's Peanut Butter CupTM, Cherry Cheesecake, Chocolate-covered Cherry, Pistachio and Hazelnut among them.
Bartender: Brenda Baron
Drink Name: Pudding Shot (Almond Joy Flavor)
Recipe:
One box of vanilla instant pudding
¾ cup Malibu rum
¼ cup Creme de Cacao
1 cup whole milk
1 cup Cool Whip
Almond Joy candy bars
Whisk first five ingredients. Cut Almond Joy bars into one inch pieces. Pour the pudding into 1 oz. portion cups and place one chunk of candy bar into each cup. Cover all cups, freeze for 24 hours. Serve with wooden ice cream cup spoon.
"It tastes like Almond Joy ice cream. People come here just for the pudding shots. It's really good," said Baron.