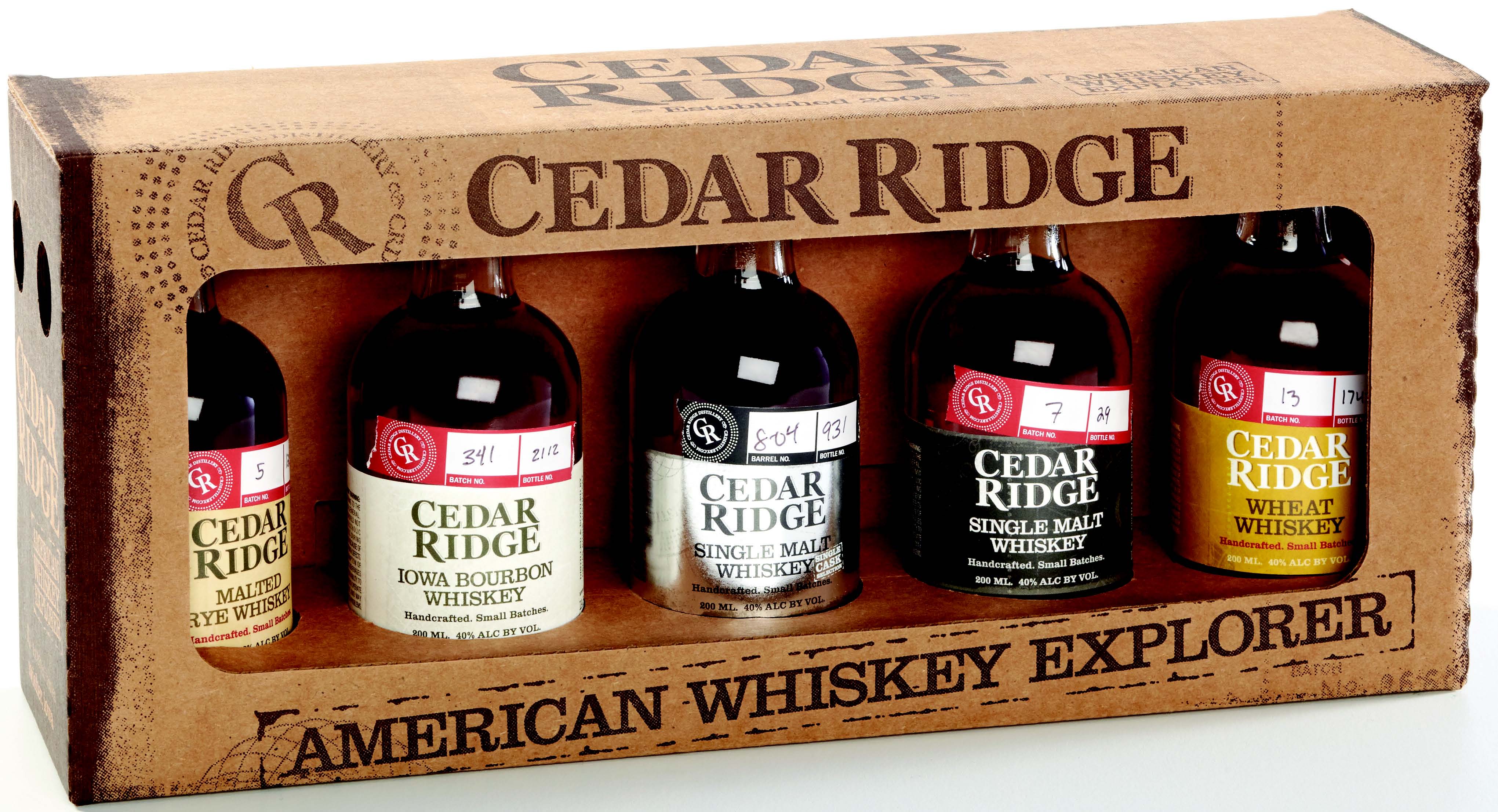 A Whiskey-Licious Selection for Father's Day can Grab Interest and Add Profits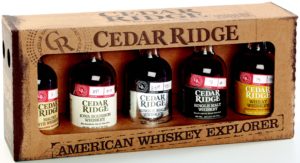 Cynics are apt to dismiss Father's Day as a "Hallmark Holiday," but it remains a top-five gift-giving day-and is traditionally very active for wine and spirit merchants. Are you ready to give gift-hunting progeny what they need to make Dad happy? And are you making sure your customers know, via displays, newsletters, signage, etc.? The surefire gift genre for Father's Day circa 2017 (June 18th this year) is whiskey. It's hot, plentiful (despite shortage fears), diverse, attractive… and, unlike wine, after opening it stay good, thus transforming into a gift that keeps on giving.
Make it Easy…
Variety is the spice of life; that's the appeal behind this "Explorer" set from Cedar Ridge Whiskey. Comprising five 200mls including Iowa Bourbon, Solera Single Malt, Single Barrel Single Malt, Malted Rye and Wheat, it's a liter of whiskey total.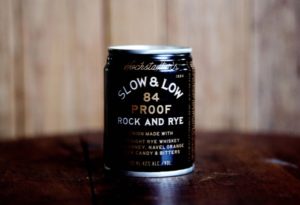 And if Dad is both whiskey-lovin' and cocktail minded, he will likely get a charge out of Hochstadter's "Slow & Low" Rock and Rye in the 100ml can; the straight eye Old-Fashioned inspired by a pre-Prohibition era recipe can be enjoyed neat or over ice.
For Dads On The Edge…
Bourbon is another easy choice. Perhaps too easy- plus, Dad already has bourbon. He probably does not have Basil Hayden's Rye, a new limited release from bourbon specialists. This "re-barrled" rye begins as a four-year-old traditional rye whiskey, then it is transferred for an additional seven years into newly charred quarter-cask oak barrels.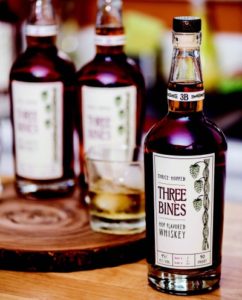 And if Dad is a real original – or if he is a fan of hoppy IPAs – consider Three Bines, it's hop flavored whiskey from Ohio. The Three Hops are Simcoe, Cascade and Amarillo, which should ring bells for craft beer aficionados.
Play It Cool…
The classic choice is Scotch. Single Malt. Traditional. Safe. But make sure it's not boring. Customers should happily trade up a notice for dear old daddio. The Glenlivet 15 Year Old, for instance, is a step up from the 12 Year Old, displaying added richness from extended aging in French oak, and it represents excellent value for a pedigreed single malt.
Another appealing angle is a malt with a special wood finish, like the Speyburn Arranta Casks which only first-fill American oak ex-bourbon casks. Single Malts in tins make great gifts – no wrapping required!