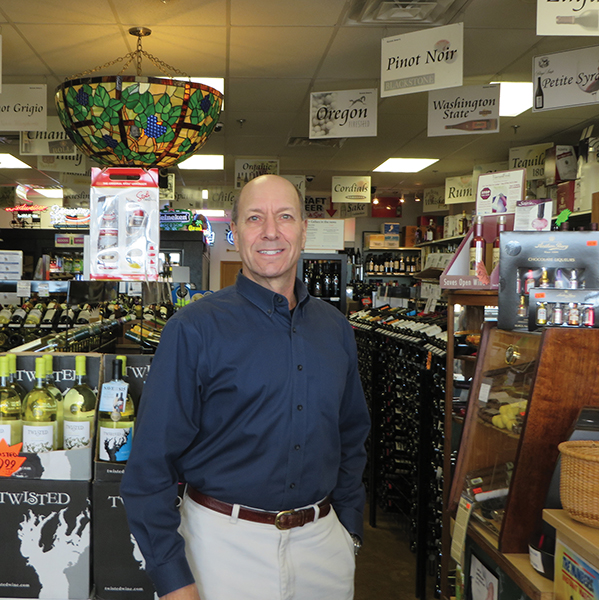 Goode Spirits Liquor Company
1374 West Main Road, Middletown, RI
By Bob Sample
Size of store: 2,100 square feet
Years in operation: 6 (under current ownership)
What's in a name? Just ask Gerry Kempen. When Kempen opened his package store in Middletown, R.I., in 2008, calling it simply "Gerry's" or "Kempen's Liquors" would not do. Thousands of Google searches later using "package store names" as his search parameter, Kempen settled on "Good Spirits Liquor Company," but there was one hitch. That name was already taken as a Web domain. Kempen changed "good" to "goode," thus giving the store both an Old-English vibe and a one-of-a-kind Internet presence.
Care and attention to detail have made this store a success in the six years it has been open. That's not at all bad for a newcomer, to both the spirits industry and to retailing. Kempen is a retired administrator from the Middletown municipal government, who purchased an existing store but changed its location as well as its name.
"The old location could only be accessed by traffic heading south, and it had parking for just four vehicles," Kempen recalled. Moving Goode Spirits to a busy shopping center on the edge of town provided parking for customers and brought spillover traffic. What's more, visitors from other states often expect to be able to purchase beer and wine at the supermarket. When they learn that they can't, they head a few doors down to Goode Spirits.
Wine accounts for about 40 percent of the store's sales, with the balance evenly divided between beer and spirits. "We've worked hard to build up a good collection of wines from all over the world," said Kempen. "We have wines from every wine-producing region of the world, including multiple brands of lesser-known varietals. If someone is searching for a rather obscure wine, my goal is for our store to carry it."
The store's selection covers the gamut of wine price points as well, ranging from value-oriented bottles selling for $4.99 up to a $900 Bordeaux. With family ties in the French-speaking part of Belgium, Kempen travels to Europe every other year. While he visits with family, he also scouts for new products for his store.
The store relies heavily on word of mouth from satisfied customers and uses social media with its existing base. "We do almost no formal advertising," noted Kempen. "However, we do [make many] charitable donations throughout the year, which raises public awareness of our store." The store hosts two to three product samplings each month and also provides free delivery to four nearby hotels.
Kempen's business venture has far surpassed his expectations. "I love meeting the people who come into the store," he said. "I meet many more people now than I ever did working in government — and, I might add, under better circumstances, too."