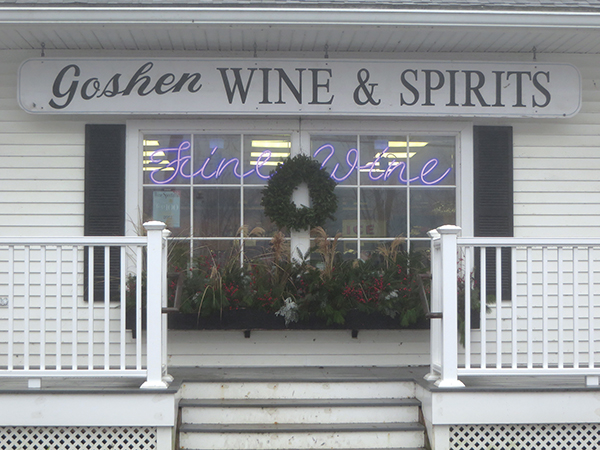 By Bob Sample
Goshen Wine & Spirits
Location: 61 Sharon Turnpike, Goshen, Conn.
Years in operation: 35 (under current owner)
Store Size: 1,200 square feet
The small town of Goshen in northwest Connecticut numbers just one retail establishment: Goshen Wine and Spirits, now in its 36th year. Store owner, Johanna Kimball has succeeded in part by creating a homey gathering spot in a town that has no other retailers.
This factor makes Goshen Wine and Spirits a popular stop for both locals and area visitors, which depending on the time of year might be cyclists, hikers, skiers, or autumn "leaf peepers."
The store began as a hobby for Kimball—a gift from husband Tony, a CPA, when the couple moved to Goshen from Wilton in search of a more rural setting. Kimball was a high school French teacher in Stamford before moving to Goshen; and she knew her subject.
Recognizing the area's lure for tourists and summer visitors, Kimball put her emphasis on wine. Word of mouth about the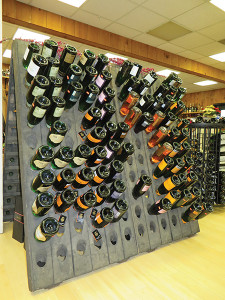 store's wine selection now brings customers from far and wide. The store has expanded to four times its original size during the time Kimball has owned it.
Through the changes, she's kept the store's centerpiece wood stove, a popular draw in winter. Kimball also recently rearranged the store's layout to facilitate browsing and traffic flow, installing a new bamboo floor in the process.
While wine is dearest to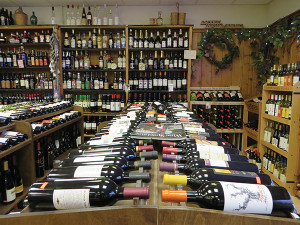 Kimball's heart, being the only package store in town means being a full-service operation. "I follow the spirits market and stay current with what's in demand–such as the trend away from single-malt scotches to more ryes and bourbons," she says. "We feature new craft beers because we know they will be popular. Yet, you can still walk into our store, pick out a 30-pack of Bud and be back in your car in two minutes."
The store's friendly, helpful crew consists of one full-timer and three part-time salespeople. "I've been extremely fortunate to have some great people working for me," Kimball said.
Community involvement is a constant at the store. Upon moving to Goshen, Kimball participated in the Goshen's second-annual Thanksgiving Turkey Trot, which raises money for local charities. The Kimballs have been regular participants ever since, and the store now serves as the event's unofficial headquarters, handling race paperwork and distributing hats, T-shirts and other running gear.