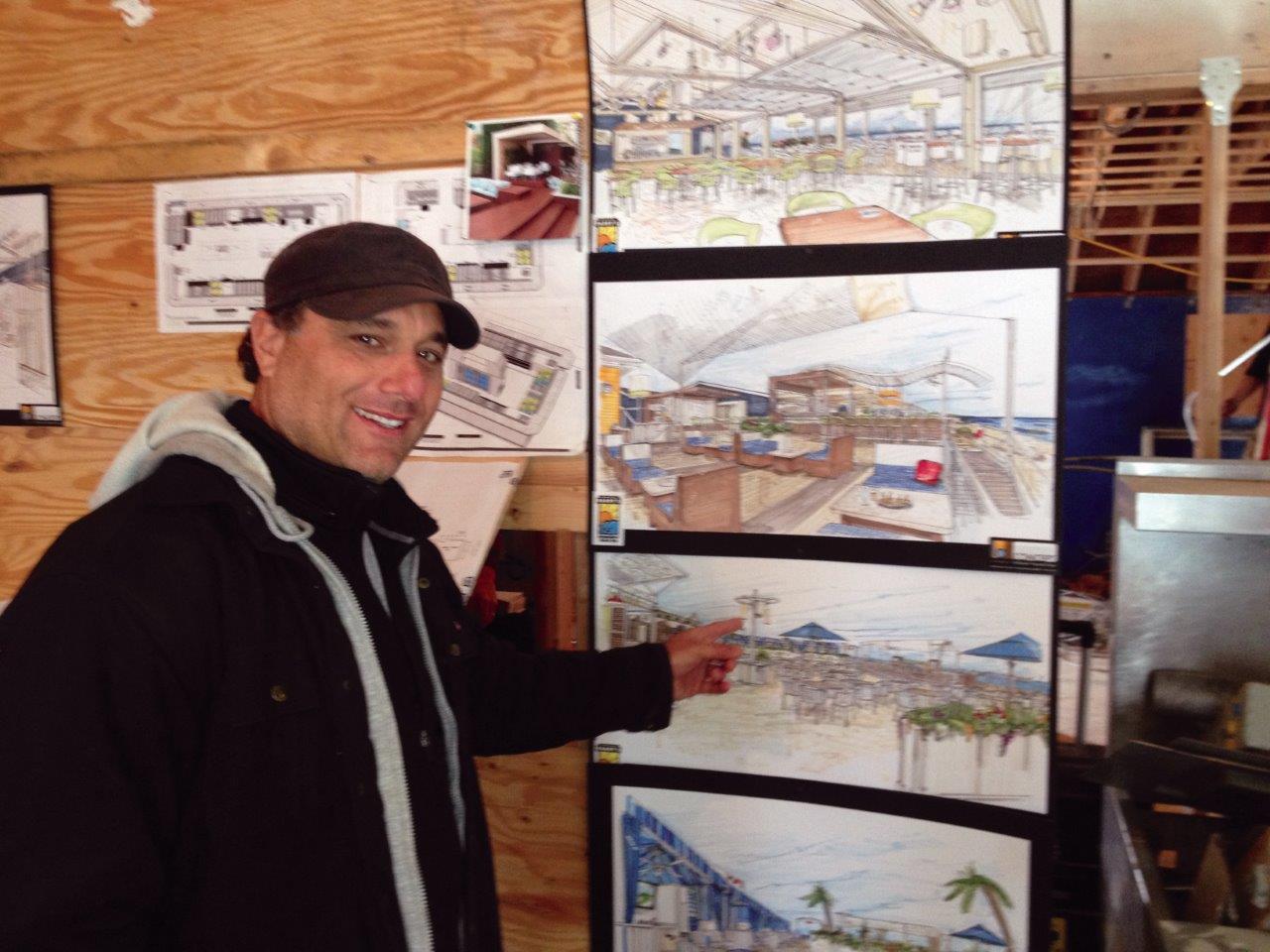 By Lauren Daley
Nearly six months after Hurricane Sandy devastated the Misquamicut area of Rhode Island, almost all of the bars, hotels, restaurants and shops in the heavily commercial and seasonal area are set to reopen for Memorial Day weekend, with many businesses to reopen earlier in May, said Lisa Konicki, director of the Greater Westerly-Pawcatuck Area Chamber of Commerce.
Konicki said the Chamber of Commerce raised and donated to area businesses a total of $330,436.96 for rebuilding efforts. "That's $330,436.96 that's been given out; literally, just handed out to businesses. And we're not done. Our goal is to give a total of $400,000 by Memorial Day. We've had an incredible outpouring of donations to our Bring Back the Beach Campaign. Our new slogan is 'Misquamicut Beach: Back and Better than Ever.'" She said a "Herculean effort has taken place to get to the point where we are now. That $330,436 has come from Zumba-thons, Hair-cut-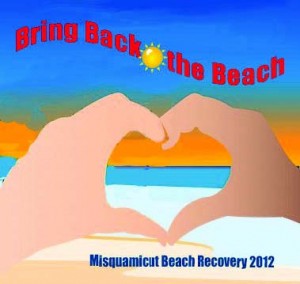 a-thons; a Restaurant Grease Recycling Program that raised $11,000; the Ocean State Parrot Head Club raised $2,000; Toyota National gave $10,000, our local Toyota dealership gave $10,000; Mohegan Sun gave $5,000. I mean, the list goes on. It was just a tremendous outpouring from the community."
The Misquamicut area of Westerly, R.I. on the Connecticut line was one of the hardest hit areas in New England when Superstorm Sandy struck the East Coast on October 29 and 30, 2012. In many parts of Connecticut and Rhode Island, the "Frankenstorm" flooded streets and buildings, tore down trees and demolished homes. Pounding surf surges wiped away beaches, flooded businesses with sand and water, and left many in Connecticut, and at one point, one quarter of Rhode Island, without power for days.
While many coastal businesses in both states lost power, or had to throw away food, the Misquamicut coastline area no longer resembled the popular destination for vacations and weddings; it was described as "a lunar landscape" and "post-apocalyptic" in news reports that followed days after. But today? Almost every business "is great. Almost every business is going to open this season unless they're planning major renovations," Konicki said. "Most businesses are trying to open for the May 17 weekend—that's our big Hands Along the Sands Weekend."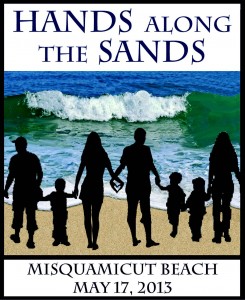 Talk about the beauty of symbolism: Hands Along the Sands will attract thousands of people—including businesses owners, contractors, politicians, school children, parents, senior citizen and military members, parents. They will gather along the entire stretch of Misquamicut shoreline at 10 a.m. on May 17, holding hands in a symbolic gesture to show "we are a united community that has worked hand in hand over the course of the months following Superstorm Sandy," Konicki said.
According to the event's website description: "This display of community spirit will send a message to the world that Misquamicut is 'back and better than ever' and prepared to welcome a new season with optimism and pride." A helicopter will fly by to tape the event, and a brief speaking program will be broadcast live on WBLQ, followed by singing of the national anthem, according to the website.
Not every business will open by Memorial Day. Maria's Beachside Café, which was hit hard, is the only businesses that will not open at all this year, Konicki said, instead waiting for the 2014 season. John Bellone, owner/manager of Maria's Seaside Café in Westerly, was not available for comment when reached this week. While the café will not be open for 2013, their website announces that their five suites overlooking Breezeway Beach "were not compromised" by the storm will be open May 10. Konicki said Maria's Café has "elaborate plans for rebuilding; they're making extensive changes to their footprint."
The Andrea Hotel will open their restaurant and bar, but not rooms. The Coast Guard House, a restaurant in Narragansett considered a historic landmark by many, suffered a great deal of damage from its panoramic perch on the ocean's edge. Its recorded message lets visitors know that, "We expect to open decks as soon as weather permits, and the restaurant and bar downstairs as soon as construction is complete."
It wasn't just the buildings that were devastated, Konicki said, but the land where they sit. Misquamicut beach—the main attraction for summer tourists—was filled with nails, debris, glass and large rocks after the storm. In late March, giant mounds of fresh sand was dumped on Misquamicut Beach in massive pyramids. To get ready for their money-making summer season, "Huge machines had to go through and sift it all, until it was fine as powder, through the entire two miles of coastline," Konicki said.
As of Jan. 10, the total federal support for Hurricane Sandy damage in Rhode Island topped $9.8 million, according to the Federal Emergency Management Agency, including $631,400 in low interest, disaster recovery loans to homeowners has been approved by the U.S. Small Business Administration. The National Flood Insurance Program estimates that approximately 1,000 claims have been filed related to Superstorm Sandy in Rhode Island and with around $6.5 million paid out.
In Connecticut, more than $45.4 million in federal disaster grants and loans has been approved for victims of Sandy, according to FEMA. More than 6,322 inspections of damaged properties have been conducted statewide. More than $32,189,000 in low-interest disaster loans for homeowners, renters, businesses and private nonprofit organizations has been approved by the U.S. Small Business Administration, along with more than $9,380 in Disaster Unemployment Assistance. To learn more about the Misquamicut Bring Back the Beach effort or to donate, visit www.westerlychamber.org.