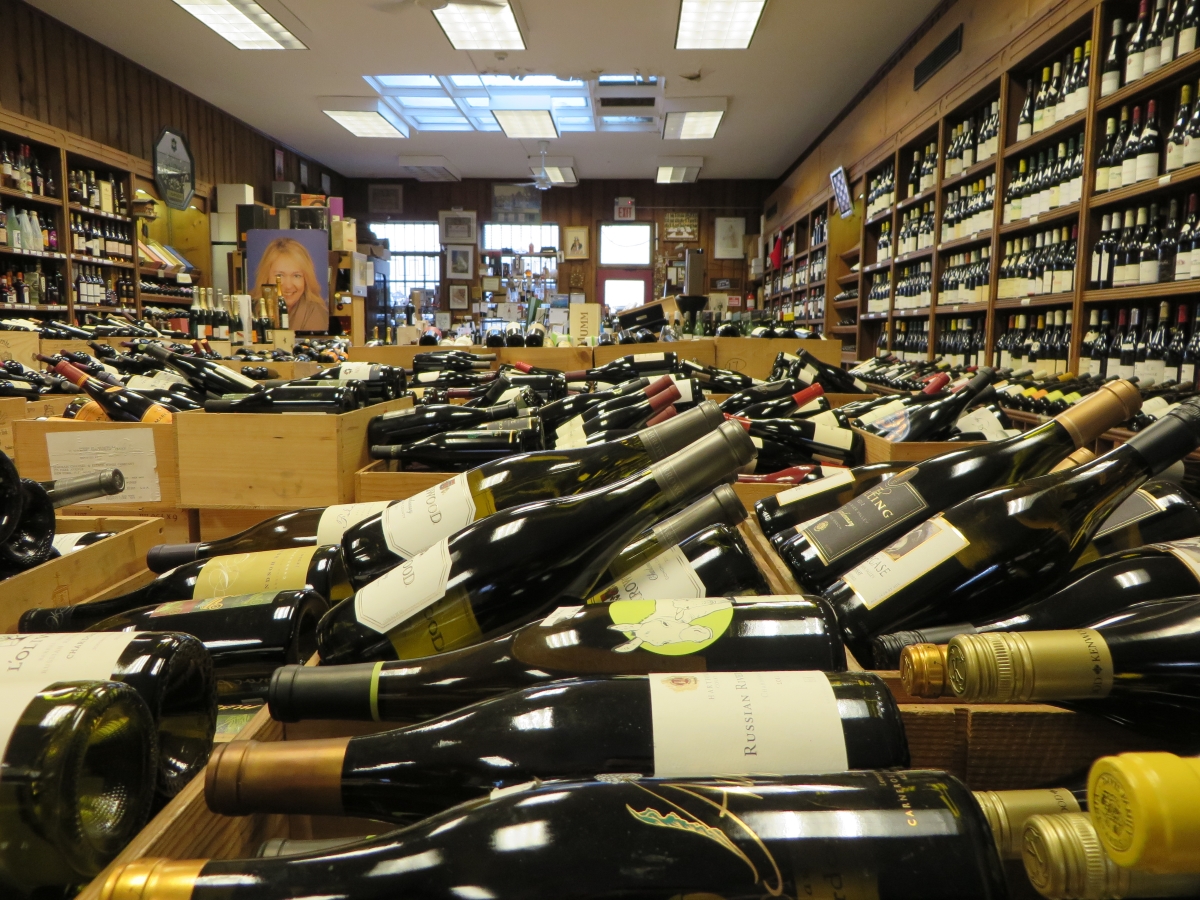 Horseneck Wines & Liquors 
25 East Putnam Avenue
Greenwich, CT
By Bob Sample
Years in business: 81 (26 under current ownership)
Size of store: 1,640 square feet
In a wealthy town where most residents truly can afford to shop anywhere, Horseneck Wines and Liquors gives its customers a rare degree of personal attention to keep them loyal.
"Because I don't have family in this area, my customers are my family," said Theresa Rogers, who grew up in the Adirondacks and has owned the Greenwich establishment since 1989. "They know I'll take care of them as I would my own family. That is how I've built my business, one customer at a time."
About 85 percent of Horseneck's sales are wines, and the wood-floored shop has tables and racks laden with bottles of every year, vintage and country of origin. Rogers spent a decade in the fine wines division of Heublein in New York. In 1984 she purchased her first store, Connecticut Liquors, on nearby King Street in Greenwich. She sold that store in 2005.
Under Rogers' stewardship, Horseneck has undergone some major shifts. She brought in newer wines to attract younger customers, while keeping old standards on hand for established clients. The initial years were a "tough balancing act," in Rogers' view.
While the store carries a modest selection of beers, Horseneck does not cater to beer connoisseurs. "With beer, tastes change so rapidly that your selection can never be quite big enough – and besides, beers can go bad. Wine and spirits do not," she explained.
The store's wines range in price from $8 to $3,000 a bottle. The average person planning a party selects multiple bottles in the $10-15 range, while bottles in the $20 to $30 range are the store's biggest individual sellers.
What's evident at any price, Rogers says, is the quality of the wines she carries. She and her staff taste everything that comes into the store. Rogers travels to California three times each year, and to France every other year. "I try to visit winemakers in their own vineyards or cellars," remarked Rogers. "When I do that, they show me the best wines they make."
The store takes part in frequent town-wide events, and Horseneck's website has given it an international presence. Rogers also pens an email newsletter that she distributes to 2,000 people. Her style is newsy, personable and informal in tone.
Rogers and her team take a similar, highly personal approach to advising people on wine. "We always start by asking a lot of questions," said Rogers. "How old is this person? What do they like to eat? Do they have any favorite types of wine? Are they apt to be adventurous – or more conservative in what they choose to drink?"
"The concept I have here works anywhere," said Rogers. "Smile. Always be friendly. And even when things go wrong, keep the atmosphere in the store happy and fun. That's the kind of place customers will want to be."