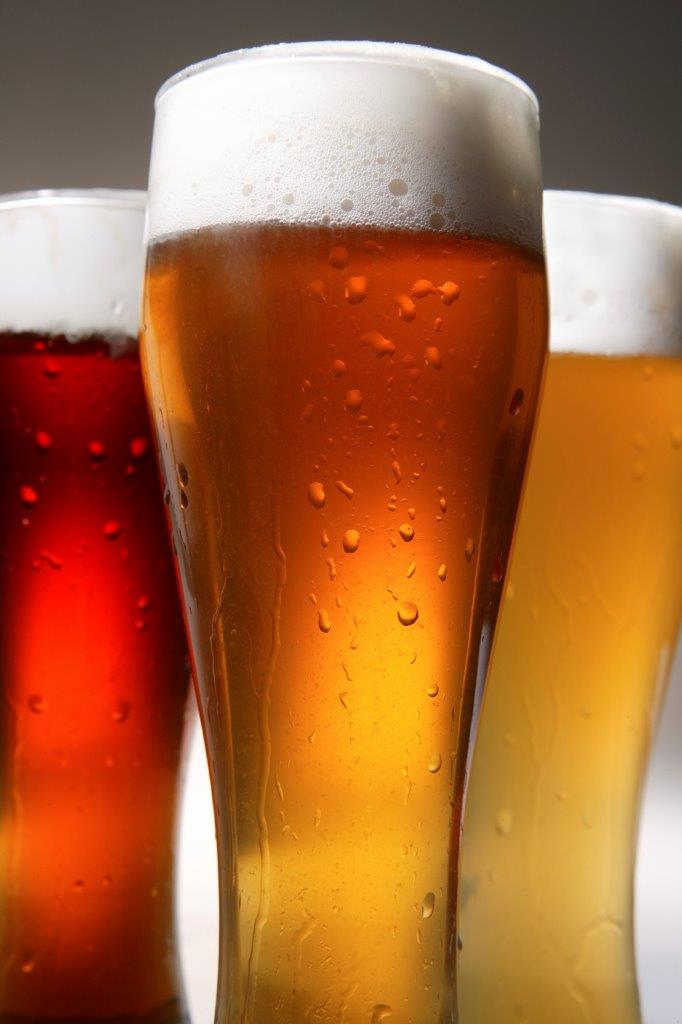 By Jack Kenny
Talking with customers about India pale ale is a pleasure, because so many folks enjoy the hop character of IPA. It could well be the craft brew favorite in the United States. Just about every brewer offers one, and some more than one.
Over the past 30 years, India pale ale has gone through more incarnations than it had over its 200-plus years of existence. The style was born in England and produced there exclusively until the late 20th Century. Not many English IPAs appear on store shelves in the U.S. today. Demand is for American IPA, now recognized as a specific beer style.
U.S. craft brewers experiment with styles and flavors every day. They have married the IPA style to others, such as Belgians and blacks, to bring new liquids to the palate. In this column we will stick with the basics, if we can so call them in this fluid age, to make conversation with customers useful.
Hop character is the main talking point of IPA. Here are brief descriptions of the two basic styles.
English IPA
Some malt character, medium to medium-high; hops are earthy, grassy, fruity. Mouthfeel is medium-light to medium. Hop character is higher than other English ales, but significantly lower than the American version.
American IPA
"A prominent to intense hop aroma with a citrusy, floral, perfume-like, resinous, piney, and/or fruity character derived from American hops." So says bjcp.org, which, if you've been following the Beer Column, is required reading for beer knowledge.
Around Labor Day this year my wife and I spent 10 days in England. At every meal we sampled the local beer – those wondrous cask ales, low in alcohol, unfiltered and served at cellar temperature – many of which were IPAs. Trust me, they bear little resemblance to what we call India pale ale over here.
Americans are obsessed with hops, and the abv levels of our IPAs are well into the range we used to consider strong. Beer people have subdivided American IPA into East and West Coast IPA styles. In the West hops are the focus, and the malt is in the background. In the East the malt is more prominent. So they say. But plenty of West Coast style IPA is brewed here on the East Coast, and vice versa, so all that chatter among beer folks is just that.
Rather than get overly concerned with style, I prefer to judge a beer on its own. Recently I sampled Weyerbacher's Last Chance IPA, from Pennsylvania. It was disappointing because the beer was all hops and no malt. If they were thinking to make a West Coast IPA when they created this, they didn't quite achieve it.
Then there is Thomas Hooker Brewery in Bloomfield, CT. Its Hop Meadow IPA is well supported by a warm and welcome malt base, over which the hops dance. Another favorite is West Coast IPA from Green Flash, in San Diego. To me it has more malt character than others that fall into the subcategory, and is exceptionally balanced.
An excellent English style IPA is offered by Cambridge House Beer Company, which began in Connecticut but now brews in Massachusetts. The hop character is earthy, as it should be. Cambridge House also brews Big Hoppy, an outstanding double IPA.
Double IPA, also known as imperial IPA, is yet another substyle, and it is highly popular. Simply put, it's an IPA brewed with more hops and with more malt, thereby raising the alcohol level north of 8%. These are beers to be nursed, and with pleasure.
I suppose you're waiting for the explanation about how India pale ale got its name. You know, the story about how English pale ale was hopped up and strengthened to make the sea journey to India without spoiling. In the past I would gladly have done so, but having poked into the subject I am now counted among the doubters. To learn more, read Martyn Cornell's story in Beer Connoisseur at http://bit.ly/cTaFaK.
A better, and truer, story is that of the origin of pale ale, the parent of IPA. Ah, but I'm thirsty now and I'll sing no more.
Jack Kenny has been writing The Beer Column for The Connecticut Beverage Journal since 1995. Write to him at thebeercolumn@gmail.com.