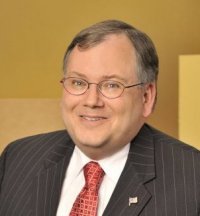 By Jerry Farrell, Jr.
In my legal practice, I am often called upon to assist liquor licensees in a variety of matters that we might loosely call "transferring the license." Sometimes this involves adding new parties to the ownership of the backer corporation. Other times, it's the outright sale of the backer corporation to an entirely new individual or group of individuals.
Not everyone wants to buy a backer corporation; some clients hire me to assist them in purchasing strictly the assets of the backer corporation, entering into new arrangements with the building owner, and applying for an entirely new liquor license for the location.
Like a surgeon evaluating their patient's ability to survive surgery, I too have to look to see what condition my patient, my client, is in prior to operating. I find that, when I am hired to assist a client with these matters, it is the first time in years that someone has closely evaluated what shape the business is in – from the perspective of its legal status and compliance with state liquor laws.
Sometimes after asking the right questions, I find out that, at some point prior to my involvement, a liquor business received a private loan or gave away some equity, and that permission from the Liquor Control Commission should have been sought, but wasn't.
Again, another issue that can crop up is that the physical space isn't in compliance with the liquor control laws. Maybe walls got altered over the years, additional space was rented from the landlord, things where pre-approval from the Liquor Control Commission should have been sought, but wasn't.
Many liquor establishments rent their space, rather than own. Does the licensee have, readily available, a copy of the written lease and copies of all checks used to pay rent? Being able to establish the business' "right to occupy" rented space is a requirement of certain liquor license applications and a major problem for those who don't have their paperwork in order, or have a lease that expired years ago that the landlord and tenant continued under.
When the big fundamental changes need to be made – such as with a business being sold – things that weren't attended to over the years become major headaches that are difficult to quickly solve. I suggest that every liquor licensee, perhaps at their annual renewal of their license, ask themselves a few quick questions:
Has the ownership of my business changed in any way? Has the business received loans that may need to be disclosed?
Do I have a current lease for my space? When does the lease say it expires? Have I expanded into any additional space that wasn't part of my original liquor application?
Have I added "additional consumer bars" within my establishment, if I am an on-premises licensee, and paid the additional fees for each such bar?
Have I expanded outside the four walls of my establishment and am I serving liquor outside, and perhaps need a patio permit?
Do I have copies of all checks that I have written to the landlord to pay the rent?
Has the entertainment in my establishment changed since my original application and expanded to other forms of entertainment not on the original application?
These all are good questions to annually ask, at least, in order to help insure that something overlooked, out of sight and out of mind, does not come back and pose a problem. While most problems can ultimately be solved, almost every problem takes time to solve.
Especially where the outright sale of a business is involved, time is money. The more time it takes to solve a problem, sometimes the less interested is a purchaser and less willing to pay the dollars originally proposed.
Tending to issues like these not only means keeping your business in good compliance with Connecticut's liquor laws, it also means preserving and maintaining your business' financial value.
Jerry Farrell, Jr. served as Chairman of the Connecticut Liquor Control Commission from 2006 to 2011. Today, he is an attorney in private practice, focusing on liquor licensing law. He can be reached at jerry@ctliquorlaw.com. This column is not intended to be legal advice; consult an attorney for answers to your specific questions and situation.