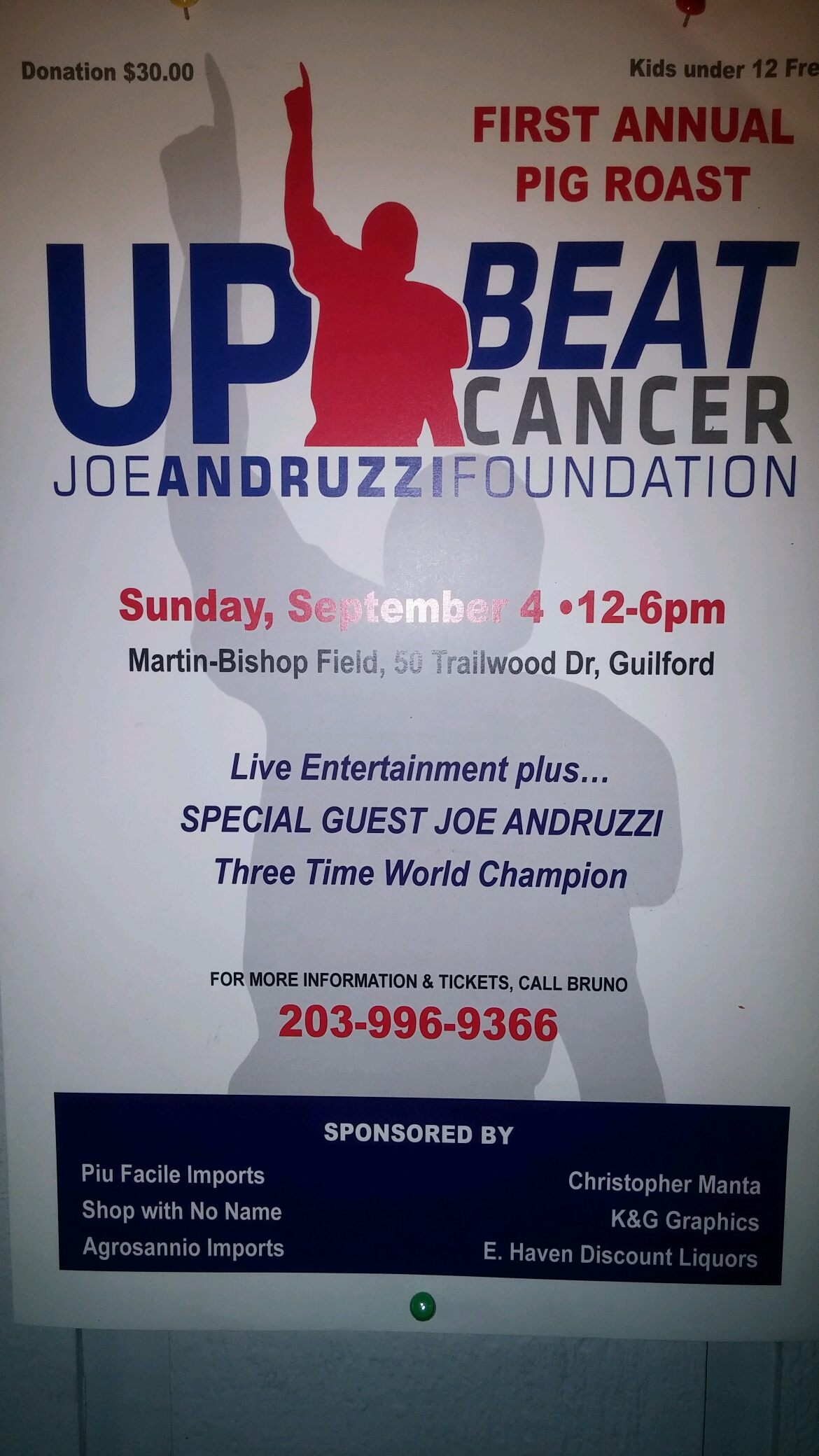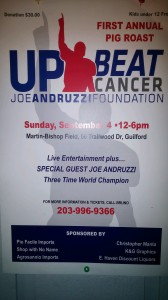 WHAT: Piu Facile, along with East Haven Discount Liquors, Agrosannio Imports, K&G Graphics, Christopher Manta and Shop with No Name, will sponsor the First Annual Pig Roast to support Upbeat Cancer Foundation, a Joe Andruzzi Foundation. Guests will enjoy live entertainment and the chance to meet former New England Patriots player Joe Andruzzi.
To purchase tickets to the event call Bruno of Piu Facile at 203-996-9366.
WHEN: Sunday September 4 from 12 p.m. to 6 p.m.
WHERE: The event will be held at The Martin-Bishop Field at 50 Trailwood Drive in Guilford, Connecticut.