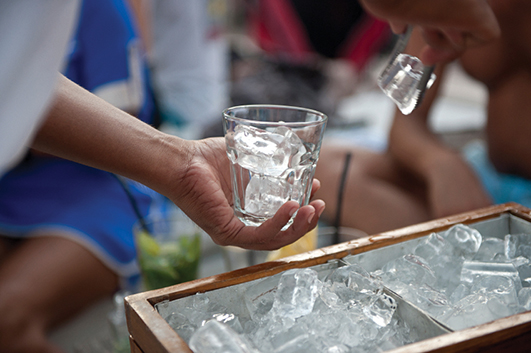 TIPS FOR SELLING  AND SERVING
By John Suchy

As we continue to hopefully recover from the cold temperatures of this past winter and spring, and warmer weather prevails, we will see an increase of outdoor venues where alcoholic beverages are being served. We can expect increased usage of outdoor patios, concert venues, minor league baseball games, and an uptick in outdoor charitable events.
Schools will be out for the summer, and we can expect great opportunities as well as challenges for our retail permittees. High-schoolers and young college aged students, home for the summer, will attempt to purchase, obtain, and otherwise consume alcoholic beverages from your establishments. Some minors, including some parents, will consider this as a "rite of passage." I often think of the youths who did not survive this "rite of passage."
As a former police officer in Norwalk for over 27 years and now almost 11 years with the Department of  Consumer Protection's Liquor Control Division, our police officers and liquor agents and I have seen the families destroyed by fatal car accidents where alcohol was involved, serious physical assaults fueled by alcoholic liquor, and other anti-social behaviors. Underage drinking should never be dismissed as a "rite of passage."
Here are some tips to reduce the possession and consumption of alcoholic beverages by minors at your business or event:
Consider providing your staff that sell and/or serve alcoholic liquor with TIPS training.
Do not serve more than one (1) alcoholic beverage to any customer per transaction.
Maintain specific "cut-off" times for the service of alcoholic beverages. Conduct pre-shift meetings so that each of your staff knows what the "cut-off" time is.
Provide signage indicating that anyone who wishes to purchase an alcoholic beverage must be 21 years of age or older and must show your staff a valid state driver's license or state identification card.
Provide a sign at each register to remind staff the date that a customer must have been born in order to purchase alcoholic beverage. Servers should also be reminded of this date in meetings prior to each shift.
Remind your staff that no alcoholic beverages may be sold or served to any person who is visibly intoxicated.
Together, let's make this a prosperous and safe summer for Connecticut families.
John Suchy is a former police officer, who served in Norwalk for over 27 years. Suchy has served over ten years with the Department of Consumer Protection's Liquor Control Division as its director.