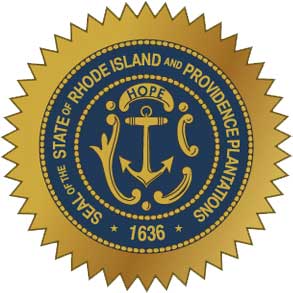 By Lauren Daley
The Ocean State became the 38th state in the nation to legalize distilled spirits tastings in liquor stores when Governor Lincoln D. Chaffee signed Senate Bill 477/House Bill 5795 into law on July 16, 2013.
Grapes and Grains Fine Wine and Spirits in Barrington, R.I. seized the opportunity of hosting a spirit tasting for their customers. "We have beer tastings every Saturday, so we tasted a spirit to introduce the whole concept. We got great feedback; a lot of people enjoyed it. So we'll definitely be taking advantage of this and doing full-blown weekly spirit tastings," said Grapes and Grains Beverage Specialist Jared Kent.
The joint-bill, which passed unanimously and became effective immediately, allows customers of legal drinking age to sample up to two quarter ounce samples of up to two spirits during a controlled, pre-planned tasting event at package stores with a Class A license. The licensee is allowed to hold 10 tastings per month, or 30 day period. Food samples are required at every tasting.
"Spirit tastings are going to drive in new customers, bring in people who want to try new spirits, but don't want to spend the money on buying bottle after bottle to find something new," said Kent. He said the store has weekly beer tastings on Saturdays, and are working out the best time and day for weekly spirit tastings. Their kick-off spirit tasting on Aug. 23 allowed customers to taste smoky margaritas, mixed with Square One Cucumber vodka. "We're going to go back and forth with either cocktails or raw spirit tastings, if we're showcasing a scotch or a bourbon."
Varsha Patel, owner of Jamestown Wine and Spirits in Jamestown, said she will "absolutely" take advantage of spirit tastings. "Nowadays, they're introducing new liquors every day. Customers want to know how it tastes; now these tastings will help us retailers. It's like doing beer or wine tastings. It always helps us."
Rhode Island is the 11th state since 2009 to allow spirits tastings at liquor stores. DISCUS Vice President Jay Hibbard stated, "States across the country are updating their liquor laws to reflect modern convenience and demand. Spirits tastings are a responsible marketing tool that generates revenue for the state by boosting consumer interest in premium products…Repealing the ban on spirits tastings is a modern convenience for Rhode Island consumers that ultimately helps the state's bottom line."