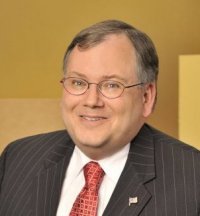 By Jerry Farrell, Jr. 
We've all seen the ads in alternative newspapers and on social media. Maybe you've even run them. But do they comply with Connecticut's laws concerning drink promotions?
A number of Connecticut laws restrict how you may serve alcohol. Let's approach these restrictions as tools to ensure that you do not overserve your customers, rather than as constraints on how you operate your business.
Sec. 30-6-A24b(b), the regulation specifically addressing drink promotions, is broken into four distinct sections:
Section 1 tells you that any individual customer may only receive one drink at a time for him/herself. A "drink" is defined as a single serving which would include a "double," a half-bottle or half-carafe of wine or a split.
So where does a shot-and-a-beer fall? While not specifically mentioned in the regulations, for enforcement purposes the Department of Consumer Protection has generally considered a shot and a beer ORDERED AT THE SAME TIME to be one drink.
What about when a patron approaches a bartender and orders two drinks? Are they both for him or is one for his friend at the table? It is the server's responsibility to determine who is receiving the second serving.
Section 1 continues by telling you that your customer may not receive another drink until his/her first one has been substantially disposed of or consumed. The regulations do not define substantially but it would be unwise for a server to serve a second drink to a customer who has a half-full drink before him.
Section 2 tells you that you may only serve a pitcher or other container of drinks to two or more persons. You may only serve one pitcher or other container to the same group at the same time. If a person orders a pitcher but asks for only one glass, a server or bartender should question who the pitcher is going to.
You may not serve a pitcher to two people if one of them is a minor, unless the person ordering is the parent or legal guardian of the minor, or the spouse over the age of 21, with the person who is not of legal drinking age. Please note that if you do serve a pitcher to a parent and his underage child, the parent must remain with the underage person.
Section 3 tells you that you may not sell or offer or deliver an unlimited number of drinks to one person during a set time period. So, you can't offer "All you can drink for $10 from 6 till 9" or "Bottomless Bloody Marys for $5 from 1 till 3" or "Unlimited pitchers for $10 from 10 till closing."
Section 4 tells you that you can't encourage or allow any game or contest that involves drinking or the awarding of drinks as prizes. So, you can't have "Beer Pong" competitions. You can't offer the winners of a dance competition a bottle of champagne. You can't sponsor a "hot pants" competition and give the winner a margarita. You can't give the winner of a darts competition a beer.
If you are unsure if the promotion you are contemplating complies with Connecticut law, call the Liquor Control Division at (860) 713-6210 and speak with a liquor control agent.
Explain the promotion you are considering and ask if it is legal. Be sure to get the name of the person you speak with and note the date and time of the conversation.
This column is not intended to be legal advice; consult an attorney for answers to your specific questions and situation.
Jerry Farrell, Jr., is an attorney-at-law in private practice in Wallingford. He served as Commissioner of Consumer Protection and Chairperson of the Liquor Control Commission. Farrell represents clients
in all three tiers of the industry. Through Connecticut Liquor Law Educational Services LLC, he offers a variety of instructional courses covering areas of interest to the industry. Contact at  jerry@ctliquorlaw.com.