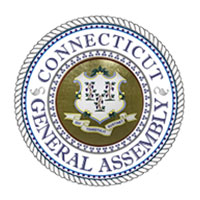 Changes to minimum pricing law on governor's agenda
From Staff Reports
Connecticut's budget challenges are not a new news story, nor are perennial efforts by Governor Malloy to change Connecticut's longstanding liquor laws with an eye on increased tax revenue collection to address repeated shortfalls. Annual efforts have led to lengthy days of testimony by package store owners, wholesalers, suppliers, distillers, allied services, unions and trade associations, state officials and big box store lobbyists. Every past effort has been ultimately defeated.
This year's effort for Malloy will mark the last of his term, Governor's Bill 5036, "An act promoting craft breweries and distilleries and price fairness." It is a dense bill with multiple aspects set to impact the industry, with its largest potential impact set to again include provisions to dismantle long-standing Section 30-63, with its repealing of post-and-hold price posting and eliminating the minimum bottle law for wine and spirits.
On March 7, trade associations and their members, including those from the Small Brands Council of Connecticut, Connecticut Package Stores Association and Wine & Spirits Wholesalers of Connecticut, again gathered at the Legislative Office Building offering testimony against the bill. Representatives of the Distilled Spirits Council from Washington, D.C. and Total Wine & More, as in years past, voiced support for those landscape-altering changes. If passed, the bill could result in a series of consequences to retailers from store closures and job losses, to lack of product diversity and availability, to lost sales tax revenue — all potentially damaging to small businesses and state brand owners, according to testimony.
Unlike past efforts which focused on changes within Section 30-63 however, 5036 packs in many provisions beyond post-and-hold and minimum bottle, many of which when unpacked in their full content could hold their own as separate pieces of legislation.
A provision in the bill seeks to allow all grocery stores to sell wine and beer. Another provision addresses allowing breweries to sell more than 9L of product onsite for off-premise consumption to consumers, as well as another provision that would allow distilleries the ability to offer up to two ounces of their products for on-premise consumption, either as samples or in cocktails.
The legislation addresses a range of changes regarding selling, shipping, labeling, fees and regulations for manufacturer permits for alcoholic liquor, cider, beer, apple brandy, eau-de-vie producers and farm wineries, farm breweries, and brew pubs, and provisions for out-of-state retail wine shipments to consumers. Café, tavern and restaurant permits also have amended sections included in this bill regarding types of sales to patrons including supplied and filled containers for off-premise consumption.
The bill's full text and posted testimony can be viewed at: www.cga.ct.gov,  use the "Quick Bill Search" feature at the bottom of the page and type in 5036.