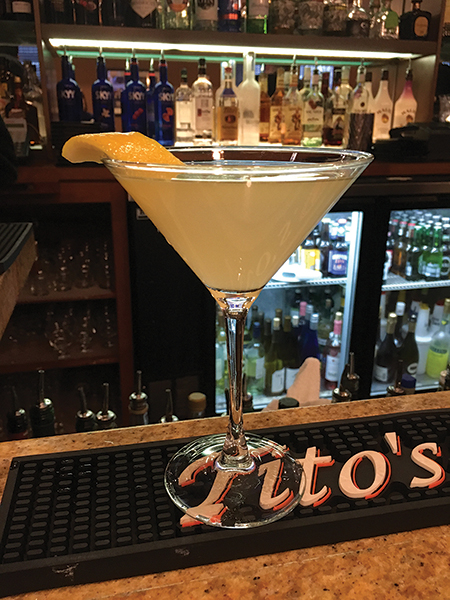 Geno's Grille
98 Main Street
Southington, CT
Husky fans know Geno Auriemma as one of the winningest coaches in, not only UConn's, but women's basketball history. He is a 24-time Big East Coach of the Year, and Olympic coach whose USA women's basketball team took the gold in the 2012 Olympic Games in London. Also a restaurateur and entrepreneur, Geno knows how to offer winning meatballs, veal, fresh pasta, wines and cocktails.
Bartender: Nico DeNovellis
Cocktail: Limoncello Martini
Recipe: Mix over ice:
1.5 oz. Skyy Vodka
2 oz. Pallini limoncello liqueur
1/2 oz. Cointreau
Shake vigorously until ice breaks up. Strain into a chilled martini glass. Garnish with a fresh lemon twist.
The summery drink has a "tart, crisp lemon [taste] mellowed by the sweet orange Cointreau. Like an Italian kiss from the sun," said Manager Brittany Kaytis.