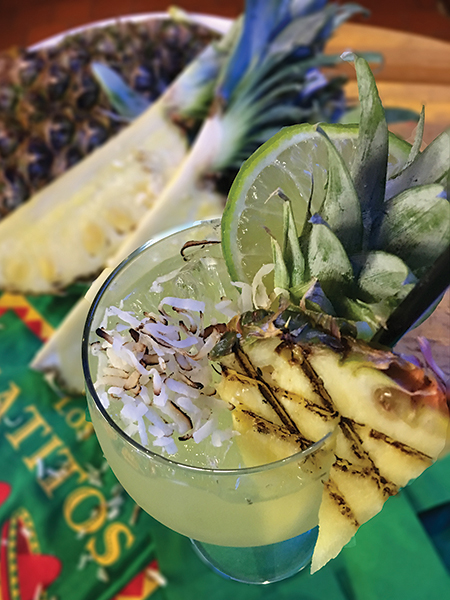 Yellow Kittens Tavern
214 Corn Neck Road
Block Island, RI
Summer's nearly here, and it's time to hit the island — Block Island, that is. Established in 1876, Yellow Kittens is Block Island's oldest tavern. It also houses a nightclub with live music, DJs and dancing.
Bartender: Troy Milstead
Cocktail: Grilled Pineapple & Toasted Coconut Margarita
Recipe: Mix in a shaker with ice:
3 oz. pineapple-infused 1800 Coconut Tequila
1 oz. fresh lime juice
Splash pineapple juice
Shake and serve on the rocks in a margarita glass with salted rim. Garnish with toasted coconut flakes and a grilled pineapple spear.
"Smoky pineapple pairs with coconut tequila to give this margarita a tropical twist," said General Manager Kristen Kiley.