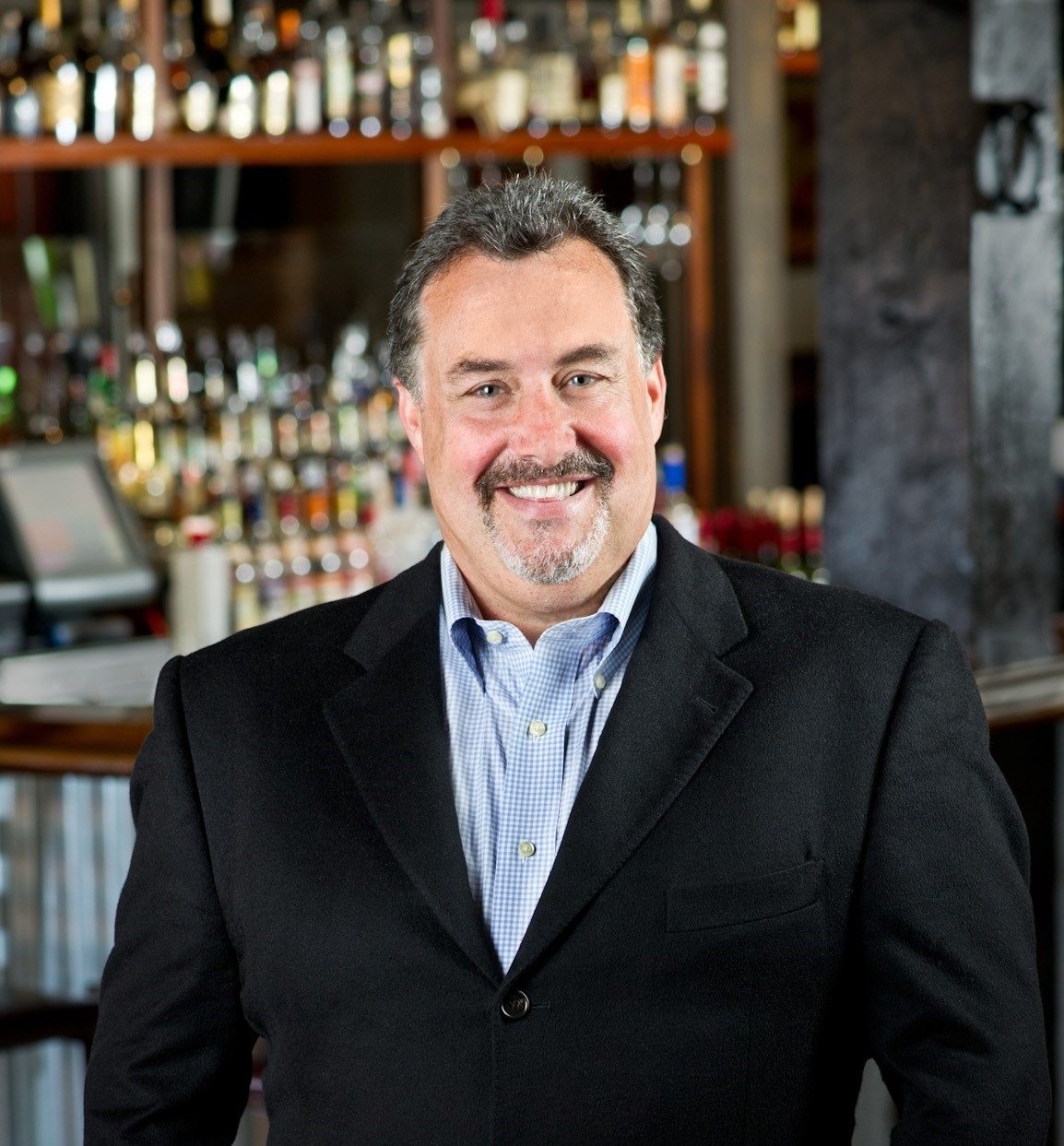 First Rhode Islander Named to National Restaurant Association's Executive Committee
By Lauren Daley
North Kingstown resident and restaurant owner Brian Casey has been named Treasurer of the National Restaurant Association and he is set to become chairman by 2021. In doing so, Casey becomes the first Rhode Islander to ever serve on the executive committee.
Now in its 100th year, the National Restaurant Association is the leading business association for the restaurant industry, which comprises one million restaurant and foodservice outlets with a combined workforce of more than 15 million employees, according to its website.
Casey, president and owner of North Kingstown-based The Oak Hill Tavern and The Company Picnic Co., has worked in the industry for 35 years. He previously served as Chairman of the Rhode Island Hospitality Association (RIHA), the state's restaurant, hospitality and service industry trade association. He was named RIHA's Caterer of the Year in 2008, and in 2013 was named Restaurateur of the Year.
A conversation with Casey reflects on his industry experience and taking his local credentials to a national stage.
The Beverage Journal: First, tell us a bit about yourself.
Brian Casey: I grew up in North Kingstown, Rhode Island, and still reside in North Kingstown with my wife, Michelle. I graduated from Rhode Island College (RIC) in 1992 with a Bachelor's in Political Science.
TBJ: You've worked in the hospitality industry most of your life. How did you get started? What did you like about it?
BC: I started in the hospitality industry at age 15, performing maintenance work for a gentleman [Stu Tucker] who owned a few restaurants and a wholesale/retail seafood company. Over the next several years, through high school and college, I worked my way up learning different aspects of the industry through hands-on experience. In my college years, I was promoted to catering director of The Company Picnic Company. I enjoyed the interaction with other people.
After I graduated from RIC, I ventured out to Breckenridge, Colorado, for a year. I worked as a bar manager at a local sports bar. After that, I came home to purchase The Company Picnic Company from its founder. After several years of successful catering, I expanded and purchased The Oak Hill Tavern. Upon purchase, it was a local barroom. Over time, I turned the bar into a full-service restaurant.
TBJ: You've been named Treasurer of the National Restaurant Association and are set to become Chairman by 2021.
BC: After serving on the Board of Directors for the National Restaurant Association for 10 years, I decided to apply to be an Officer of the Association. I was interviewed along with several other candidates. I was then nominated by the Governance Committee and approved by the full National Restaurant Association Board of Directors.
TBJ: When and why did you get involved with the Rhode Island Hospitality Association?
BC: I became a board member of the RI Hospitality Association in 1998. I was Chairman of the Association for two consecutive terms, from 2004 to 2007. I felt the need to give back to an industry that has given me so much. Being a political science major, I also enjoyed the lobbying aspect of the Association, as well as the camaraderie among other industry leaders.
TBJ: What are some tips you can share on how to be successful in the service industry?
BC: Finding success in the hospitality industry takes a lot of hard work, dedication and having a true enjoyment and passion for what you do.
TBJ: What big trends are you noticing now in the service industry?
BC: I believe the trend of using locally sourced products will continue to grow. I also believe that automation and new technology will also continue to excel as a result of shifting labor trends. On the beverage front, I feel that the growth of products with lower alcoholic content will rise along with the consumption of high-quality "mocktails." While an emerging trend, I am still skeptical with how CBD will come into play in conjunction with alcoholic and nonalcoholic beverages.
TBJ: What are some of the most popular drinks at your restaurants right now?
BC: Draft beer is one of the most popular beverages we serve at The Oak Hill Tavern. While serving some of the most popular national brands, we also rotate local craft beers through our draft lines, such as Harpoon IPA and Devil's Purse ESB. Our wine selection focuses mostly on California wine [such as Josh Cabernet, Elizabeth Spencer Sauvignon Blanc]. Our wines are approachable for many tastes and budgets. In addition, with the rise in popularity of whiskey, we now offer more than 100 selections in this category, including Blanton's Bourbon, Maker's Mark Bourbon and Hibiki Japanese Whisky.
TBJ: What's your go-to drink right now?
BC: In the colder months, I enjoy a well-made Old Fashioned or a glass of California cabernet – anything from Daou Vineyards located in Paso Robles. In the warmer months, I enjoy thirst-quenching local brews or a nice glass of Sancerre. Of course, you can't go wrong with a gin and tonic with Monkey 47 Dry Gin.
TBJ: What's your favorite part of your job? The hardest part of your job?
BC: My favorite part of my job is seeing customers happy and enjoying their experience at the restaurant. I also enjoy off-premise catering, which allows me to cater to clients at different locations throughout Rhode Island, and even some over the state lines. After 25 years of catering, I have many repeat clients who have now become friends. I find the most difficult part of my job is adjusting to the shrinking labor pool. Myself, along with my management team, are striving to achieve and maintain a high-quality product, a fair price point and great customer service – but with fewer staff.
TBJ: What are your goals in the next few years with the National Restaurant Association? What would you like to see happen in the industry?
BC: My goal as an officer is to continue to garner the respect our industry deserves and to represent all segments of the business, from small independent operators – such as myself – to large multi-concept restaurant companies. The restaurant industry has provided many people from all walks of life [a chance] to achieve their dreams and provide for their families. I feel that elected officials and a large portion of the general public don't realize what a great career the restaurant industry provides. With that said, I want to promote the restaurant industry as a viable career option for young adults.
Interview has been condensed and edited. Learn more about the National Restaurant Association at www.restaurant.org/home.