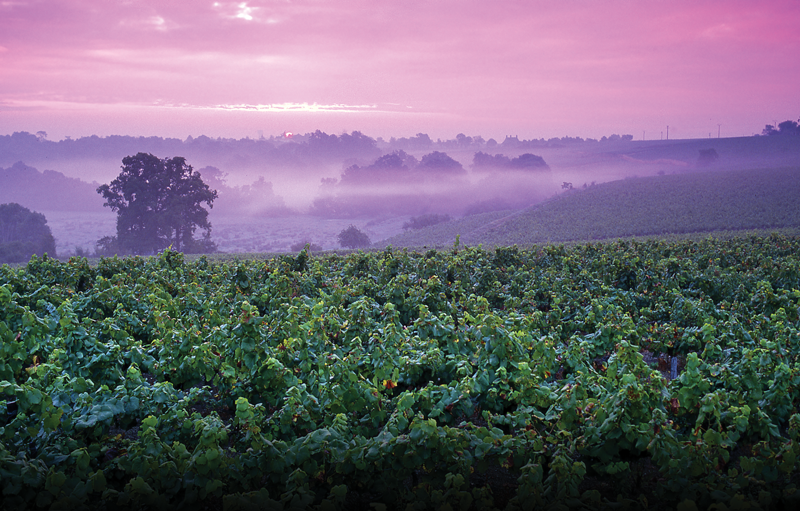 With a Longstanding Tradition of Producing Rosé, Two Lesser-Known Appellations— Rosé De Loire and Rosé d'Anjou—Seek The Spotlight
Famous for its crisp white wines and mineral-rich, complex reds, the Loire Valley isn't necessarily thought of as a go-to region for rosé. Yet it should be. Over a quarter of all wine produced in the Loire is pink, making the region the second-largest producer of AOC rosé wine in France.
"I'm a big fan of Loire Valley rosés," says Rebecca Banks, Wine Director at New York's Balthazar. "I list several by-the-glass alongside Côtes de Provence rosé. I like having both options available for everyone to try." Banks believes, because of the Loire's unique climate and soil types, these rosés have the potential to express tremendous minerality, layers of fruit and bright acidity, which makes them especially food-friendly.
Unlike the myriad of other regions across the globe currently promoting their rosé prowess in response to the category boom, producers in the Loire have been crafting rosé for generations. "We have been producing rosé for ages in the Loire Valley," says Pierre-Jean Sauvion, Oenologist, Maison Lacheteau. "The Rosé d'Anjou AOC was created back in 1936 and the Rosé de Loire AOC in 1974. Rosé wine is part of our region's history and culture. Our fine, fruity and high-quality roés are the result of our ancestral know-how and passion."
A Rainbow of Color & Style
From sweet whites to sparkling wines and full-bodied reds, the Loire's calling card is diversity, and rosé is no exception. Produced across 20 appellations from a range of grapes and vinification techniques, Loire rosé can be a challenge to navigate, even for trade professionals.
To improve market awareness, two of the region's appellations have joined forces: Rosé de Loire and Rosé d'Anjou. Dry and sweet, respectively, this ying-and-yang duo are made from a combination of Grolleau, Pineau d'Aunis, Gamay, Malbec, Cabernet Franc and Cabernet Sauvignon. Producers use direct pressing or a several-hour maceration to achieve their pink hue, which ranges from bright salmon to deeper gemlike magenta. "So many regions are crafting rosés in an ultra-pale style today, and I think it's really nice to actually see pink from these appellations," shared Victoria James, wine director at New York's Cote restaurant, and author of "Drink Pink: A Celebration of Rosé."
While their sweetness levels vary greatly—Rosé de Loire are bone-dry, whereas Rosé d'Anjou have a minimum of 7 grams per liter of residual sugar—they both showcase high acidity. "In warmer regions, a lot of rosé producers are acidifying to keep their wines from being flabby; I like that these regions produce wines with terrific natural acidity," says James. Even in Rosé d'Anjou, where sugar levels can creep as high as 20 grams per liter, this natural acidity maintains balance.
Like many wine professionals who may have overlooked the appellation, Christy Canterbury, Master of Wine and journalist/critic, was surprised to discover just how balanced these wines can be: "In my memory these wines are sweeter than they actually are. There is absolutely a place in the market for wines in this style, with this balance of sugar, acidity and tannin."