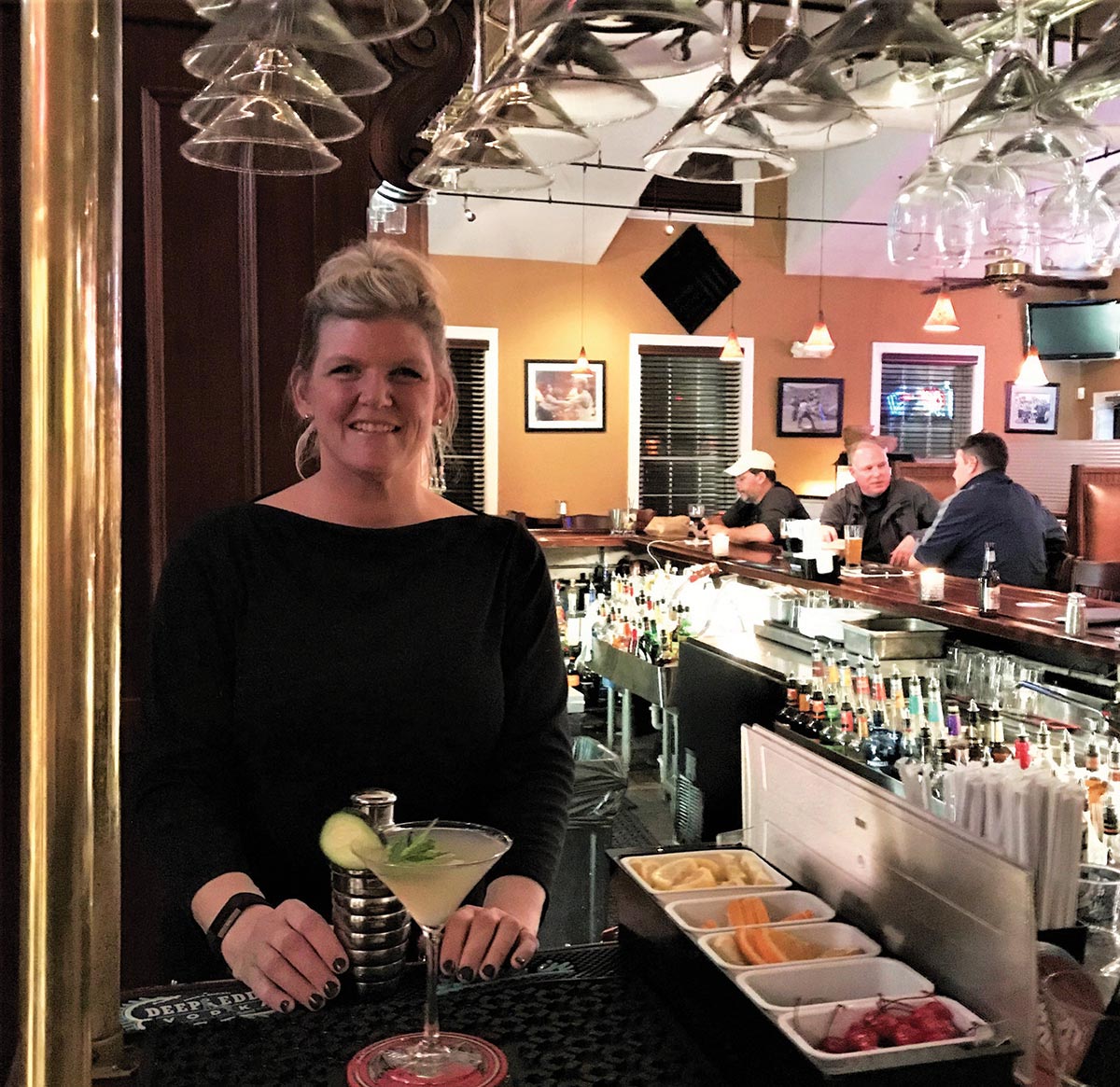 Time Out Taverne
100 New Haven Road (Rte. 17)
Durham, CT
Durham's Time Out Taverne offers something for everyone from its menu to its overall experience. Guests can enjoy a sports-themed lounge, a spot by the fireplace in the dining room or, in warmer weather, nestle under its covered deck or soak in the rays on the sunny patio. Choices abound with a well-rounded bar menu, which boasts more than 70 beer selections, a dozen varieties of single-malt Scotch, top-shelf bourbon, rye and cognacs and a wine list with selections that include sparkling varieties, ports and sherries. The specialty cocktail menu features eclectic offerings, including more than 20 different martinis, classic cocktails and original creations.
Bartender: Gina Williams
Cocktail: Junipera Martini
Recipe:
3.5 oz. Hendrick's Gin poured over ice in an 8 oz. beehive shaker
Splash of Master of Mixes Mint Syrup
Splash of Nellie & Joe's Key West Lime Juice
Shake and strain into a chilled martini glass. Garnish with a mint leaf and a cucumber slice.
Bar Manager Suzy Mongeon enjoys crafting cocktails using flavored spirits, such as Absolut Berry Açaí. "With all the different flavors in just about every category of spirit, we don't need to use a lot of exotic ingredients," Mongeon said.
"I like to take something new or somewhat 'under the radar' and use it in a pretty drink," Mongeon said. "The Junipera, invented a few years ago to promote a newly stocked gin [Hendrick's], is one of the Taverne's fussier drinks – two garnishes."