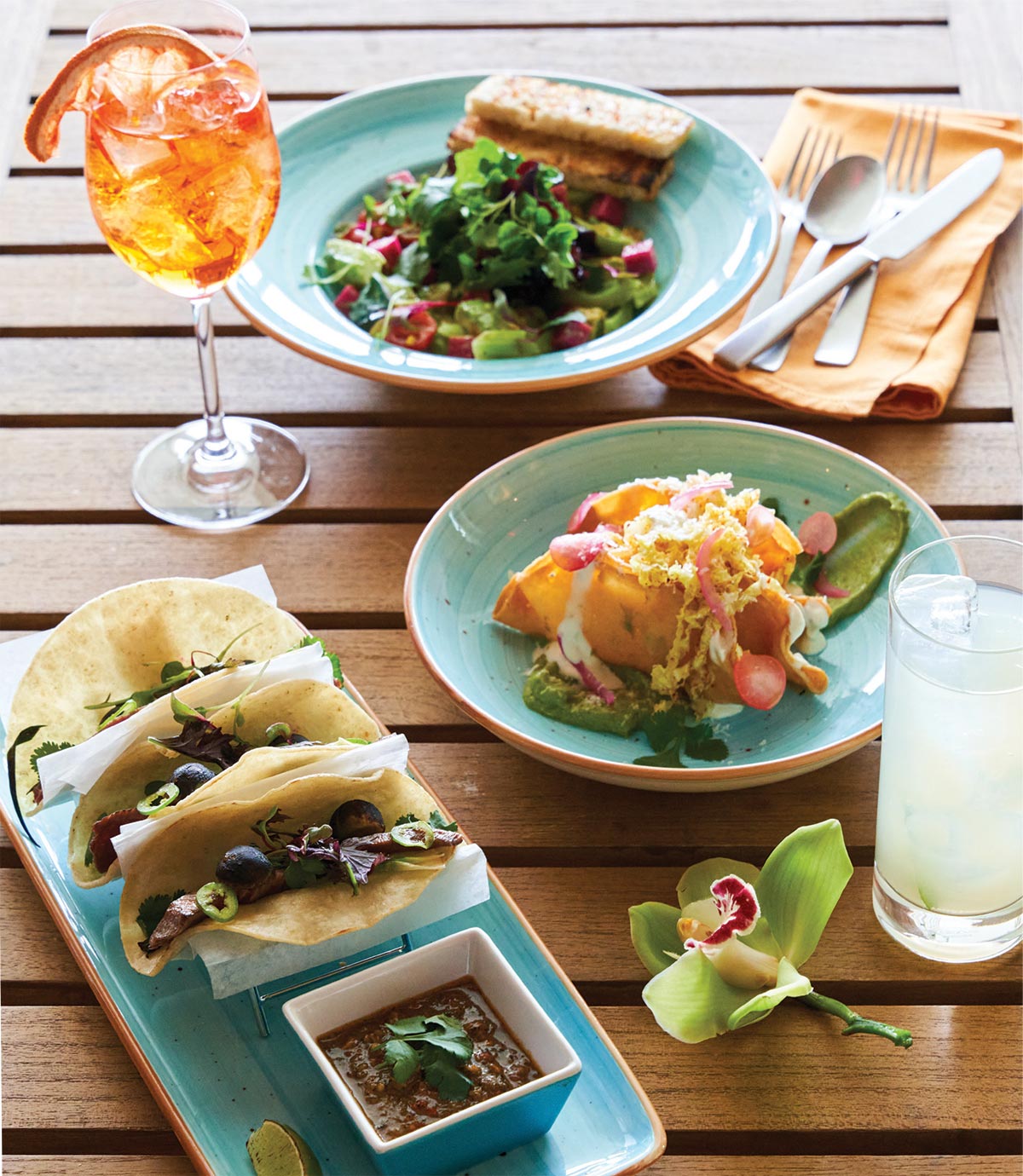 By Jonathan Feiler
As the Spring season approaches and the weather starts to bring new change, so must our businesses.
As I have written about in the past, creating new programs and concepts is one of the great joys of my job. The part that I enjoy the most is the collaboration with my coworkers. I find the process of creating something from nothing very exciting.
The path to anything new is never a straight line, and the creative process does go off the rails from time to time. In the hospitality business, our very nature is marked by our passion for the work we do and intensity about our ideas. This intensity creates productive debates about the direction of concept. Personally, I find nothing wrong with disagreement; it allows for new ideas to come through that would otherwise not be brought to the table.
The power and art of negotiation are on full display when everyone involved has constructive opinions. All ideas are on the table during these meetings with my team—everything from menu design and concepts, beverage programming, steps of service, and of course, the name of the outlet or program.
This season, we are taking the opportunity to look at all of our programming and giving it a fresh look and feel. This exercise has provided the opportunity for many meetings and, yes, debates. I am fortunate to work with so many great professionals who come from different parts of the world and have their own unique life and work experiences.
We all bring our best practices from our previous roles and work to integrate them into our current concepts. The end result of all of the conversations, debates, disagreements and agreements is pure magic. Slowly, the concept comes into focus and starts to become real and tangible.
One of our new concepts this year is a Mexican restaurant, Dalia, that will overlook our view of the Atlantic Ocean and serve traditional Mexican fare. Our chef, Danton Valle, comes to us from Mexico City and has gained his knowledge and inspiration from Los Cobos, Mexico and the Caribbean. While this is not a new restaurant idea for many of us, it is a cuisine that I have never been a part of creating before, and to say that I am excited for the opportunity, is an understatement. I LOVE all things about Mexican cuisine, culture, and of course, beverages. I want nothing more than to knock this restaurant out of the park.
I want the beverage program to be as authentic as possible, but I am smart enough to know that I am not an expert in this area. Being able to discuss and taste Chef Valle's dishes and share in his inspiration and his passion helps me to develop my part of the menu.
During our discussions, he introduced me to new tequilas, mezcals, beers, drink presentations and flavor combinations that I have never had the opportunity to experience. One of the products that came up during our discussion was Sotol. Sotol is only made from wild-harvested Sotol plants, also known as Dasylirion, and is found in the regions of Chihuahua, Coahuila and Durango.
Adding Sotol to the drink list with its grassy, vegetal and earthy flavors will add a unique flavor profile to many of our cocktails. This, and other insights that were provided by this collaboration, are invaluable and will add a layer of authenticity and a unique identity to our cocktail and agave list, separating our concept from others, as well as offering our guests a new taste experience.
The sharing of ideas, cultures, cuisines and recipes is at the heart of what our business is all about. Keeping an open mind and palate when trying new products and creating new ways to use them is extremely fun and fulfilling. To be a part of the process that creates a new concept from what was just an idea is a great thrill and sense of accomplishment that I hope everyone can achieve in their own work, too.
Jonathan Feiler is Group Director of Wine for Ocean House Management Collection, including the Forbes Five-Star Ocean House, the award-winning Weekapaug Inn, the Watch Hill Inn and the Inn at Hastings Park, where he oversees the wine and beverage program and practices a wine philosophy centered on versatility and approachability. He also is responsible for a full program of beverage education classes for individuals and groups.