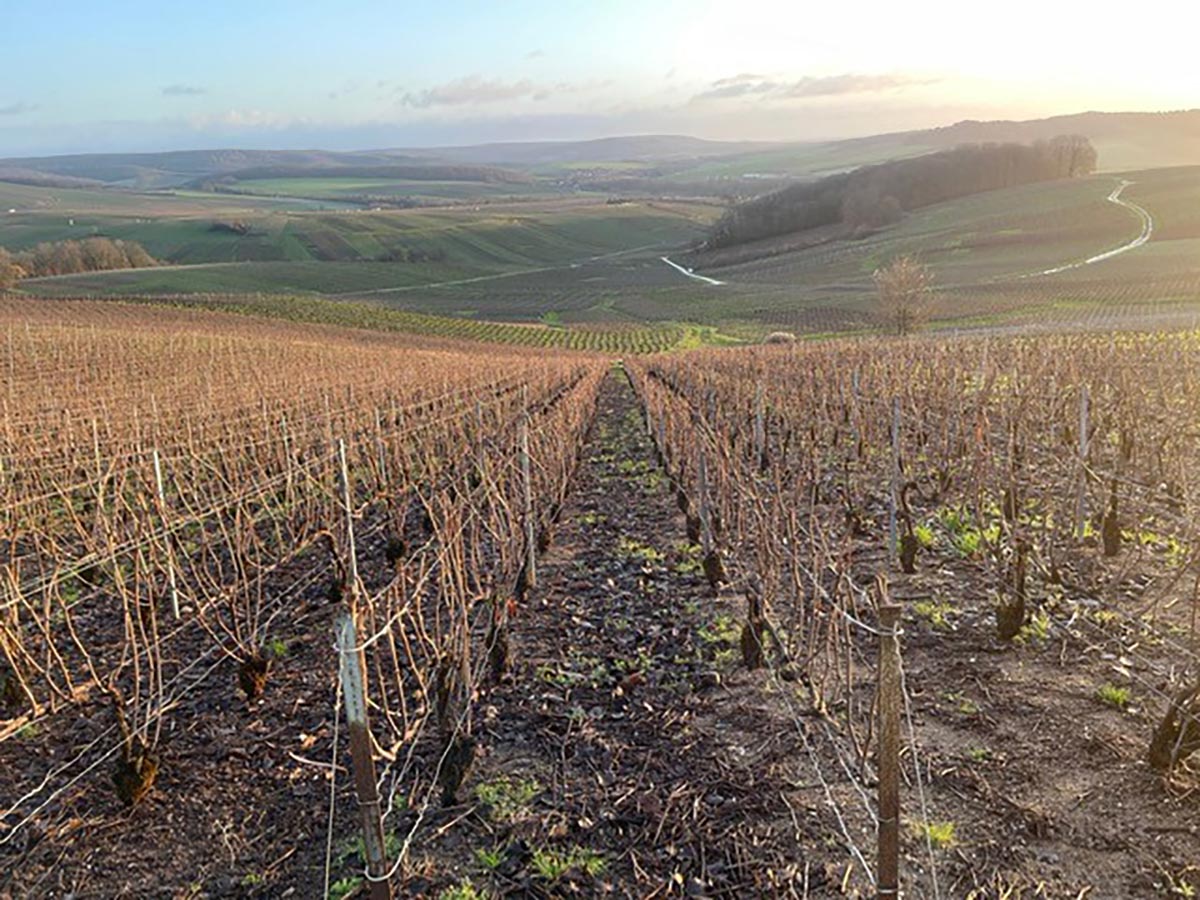 By Jonathan Feiler
Each January, the Ocean House closes for a few weeks to give the team a rest and to complete projects to restore the property to all its glory. Usually, I am headed South as fast as the bell rings at the end of the season. This year, my team and I headed North and East, to France, spending two weeks in Burgundy, Chablis and Champagne. Our team-building objective was to learn, taste and experience the many wines, regions and people that we read about and discuss with our guests every day.
I have been on many wine trips in the past, but never planned one. There are many details to be considered, such as where to stay, who and where to visit, where to eat, what type of transportation to book and what type of overall experience I was looking to create. In the beginning phases, my idea was to fill our days with winery visits, but limit them to only two a day, so that we could spend time taking in the culture, food, shopping and historical sites of each region we visited. Most importantly, we had to leave extra time to visit every storied or spontaneous vineyard and winery that we were near.
The planning of the trip took over three months to coordinate, including guidance and recommendations from distributors, suppliers, wineries, chefs and co-workers. When choosing wineries, the goal was to not just visit the names of the famous or large wineries that everyone knows, but to see many different operations: production, methodology, viticulture, as growing and winemaking would differ at each.
When choosing restaurants, I made sure that lunch spots were close to wineries we were visiting and dinner locations had interesting food and wine menus with unique service styles. Most restaurants offer three- to four-course tasting menus for reasonable prices and have extensive wine lists peppered with many producers, vintages and regions that are not available domestically.
That overall plan worked quite well. In total, we were able to visit eight wineries, enjoy leisurely lunches and sensational dinners, take in the local culture and view the historical hillsides and valleys of Burgundy and Champagne. One of my pet peeves of past wine trips was the inability to stop and take in all the sites and really absorb the local area. Since I was the master of destiny this time, I made it a point to build in the time for curiosity, adventure and ad-libbing.
On two separate occasions, we were able to slowly drive through the villages of Vosne-Romanee, Gevrey-Chambertin, Aloxe-Corton, Meursault, Puligny-Montrachet and Chassagne-Montrachet, just to name a few. We stopped at every famous vineyard in the villages and geeked out at their soil compositions, the way the vine rows were laid out, their exposure to the sun, the elevation of each vineyard compared to itself and its neighbors and took copious amounts of pictures and selfies.
We made Beaune our headquarters for seven days so we could fully immerse ourselves in its history and culture. Beaune was built during the pre-historic ages and is to this day still the wine capital of Burgundy. The region of Beaune is the villages, vineyards and buildings including The Hospice de Beaune, Clos Vougeot, Puligny and Chassagne Montrachet, Corton-Charlemagne and, of course, the crown jewel, the vineyard of Le Montrachet.
My favorite moment was the day we visited The Hospice de Beaune, in the center of the village of Beaune. The Hospice was built in 1443 to care for the sick of the local community; today, it is a museum and the home of the famous annual wine auction. The building is awe-inspiring with its signature tiled roof. We arrived for our tour early on a Saturday morning, not knowing that when we emerged from the Hospice's gift shop, we would be transported into the most incredible farmers market I had ever seen in the village square.
As huge foodies, this was a very welcome sight. We visited each booth and tasted the many cheeses, mustards, olives, charcuterie and pates. It was an incredible and welcome surprise. That one moment was the reason why I wanted to take this trip with my team. While it didn't really have to do with anything wine-related, it allowed us to be part of the local community for a few hours and really understand the culture of the region.
Throughout our trip, we learned something new every day and at each leg of the journey we found what we coined a "holy moly!" moment as we drove through the region and realized a village or vineyard. Being on the ground in Burgundy and Champagne is an invaluable experience that no book or podcast can re-create. I believe that we came back as a more knowledgeable, energized and connected team, and I am looking forward to sharing what we learned and saw.
Jonathan Feiler is Group Director of Wine for Ocean House Management Collection, including the Forbes Five-Star Ocean House, the award-winning Weekapaug Inn, the Watch Hill Inn and the Inn at Hastings Park, where he oversees the wine and beverage program and practices a wine philosophy centered on versatility and approachability. He also is responsible for a full program of beverage education classes for individuals and groups.