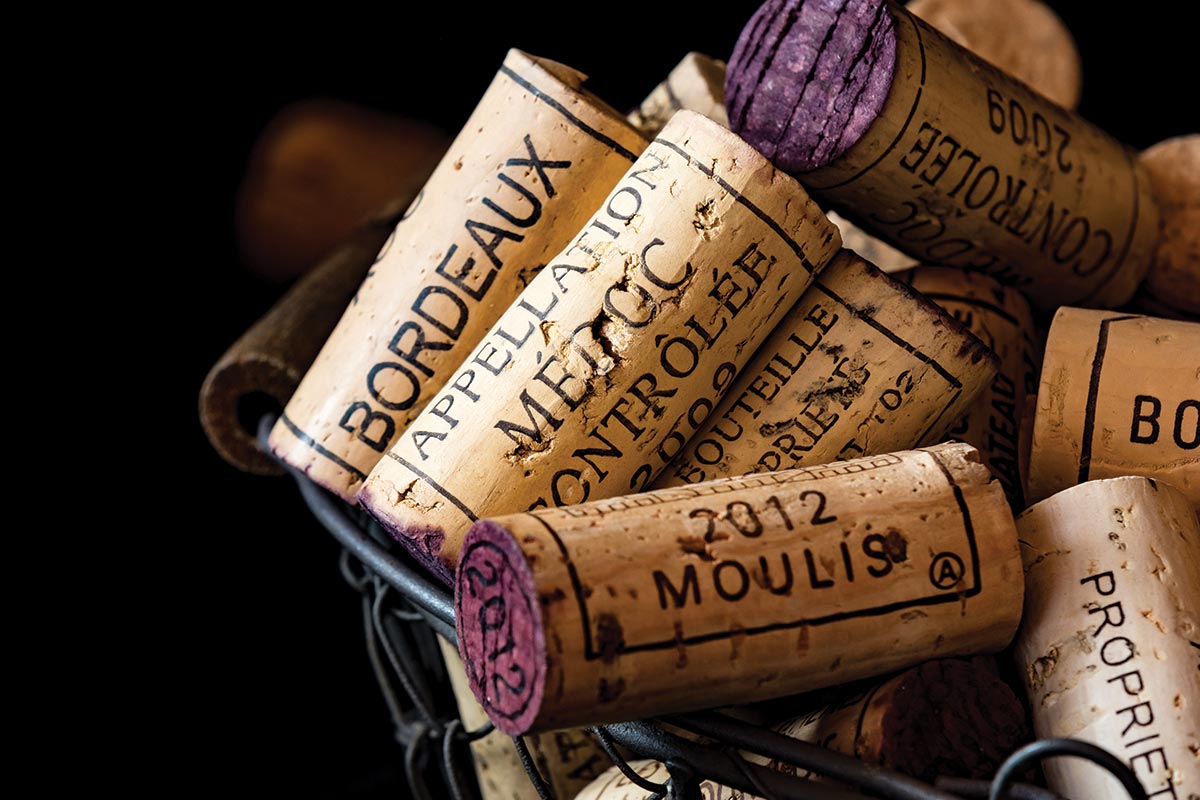 By Jonathan Feiler
Now that fall is upon us, I believe it is the right time to officially declare it Bordeaux Season. Enjoying white and red Bordeaux is really a year-round opportunity to celebrate, but there is something about the autumn weather, and cuisine, that makes this the truly perfect time to appreciate the richness of these wines.
Bordeaux is steeped in tradition and history dating back over 20,000 years; it is vast and has directly affected the wine region to this day. From the Celts of the third century to Julius Caesar's Roman Empire, evidence of wine production in Bordeaux was first found in the fourth century AD. From 1152 to 1453, Bordeaux was ruled by England, cementing their supply for the region's Claret and establishing a formidable international wine trading business that, of course, lasts to this day, with the Dutch creating a drainage channel in the mid-1600s, making it even more suitable for viticulture.
In 1855, Bordeaux received its classification system, at the request of Napoleon III, to mark the World's Fair. The rating system increased the overall quality of the wines and created a unique ranking system in some regions of Bordeaux. Between 1875 and 1892, it was phylloxera's turn to hit, destroying the entire vineyard. Eventually, the vines were saved by grafting Bordeaux scions onto American rootstock that could resist
the disease.
In 1936, in an effort to create a central governing body to establish consistent quality and value for Bordeaux, the INAO (Institut National des Appellations d'Origine) was founded, thereby solidifying its reputation for producing some of the world's most sought-after wines. The three main regions are referred to as the left bank, the right bank and Entre-Deux-Mers. The left bank is home to Cabernet Sauvignon, the right bank is known for Merlot and Entre-Deux-Mers (between the two seas) is known for their Sauvignon Blanc-based wines.
Bordeaux is located on the 45th parallel in the Southwest part of France on the Atlantic Ocean, directly in the middle of the Equator and North Pole; thus, it has the perfect climate for grape growing. It is the largest region of AOP production in France, encompassing more than 50 individual wine appellations and nearly 120,000 hectares of vineyards. Its location is split between the Garonne and the Dordogne rivers, which converge into the Gironde, a 50-mile-long widening estuary that flows northward into the Atlantic Ocean. While the climate has traditionally been very moderate, Bordeaux, as of this year, has seen some very hot days and had fires burning near some of the vineyards.
The INAO has accepted that the climate of the area has been changing, and in 2017, in response to these changes, they allowed 12 new blending grape varieties to be planted along with the traditionally allowed five red grapes and three white grapes. The traditional white grapes of Sauvignon Blanc, Semillon and Muscadelle are now joined with Alvarinho (Albarino), Petit Manseng and Liliorila. Along with Cabernet Sauvignon, Merlot, Cabernet Franc, Petit Verdot and Malbec as tradition dictates, Touriga Nacional, Arinarnoa, Castets and Marselan are red grapes that are now allowed.
In 2022, grape growers in Bordeaux had to adjust their methods due to extreme heat and drought that plagued the region. Bordeaux suffered from poor yields that some reports estimate to be 15% to 20% lower than average, which is actually up between 13% and 21% from 2021's vintage due to the frost that occurred. With back-to-back difficult vintages and with other supply problems that plague our industry, it has become increasingly challenging to find Bordeaux in volume and at a good price, especially in the highly sought-after regions of the left and right banks.
Like most regions, we have to look outside the most well-known places and look for those less traveled. Through my search for these wines, I have found a few go-tos, but one producer stands out: Château Clos Marsalette. This château was founded in 1971 by the von Neipperg family and currently harvests organically at its many estates. Their two standouts are Château Clos Marsalette, a Sauvignon Blanc/Semillon blend from Pessac-Léognan, just outside the village of Bordeaux, which offers a rich, juicy wine that still has a fresh citrusy finish and retails around $45, and Château d'Aiguilhe, a Côtes de Bordeaux Castillon Merlot/Cabernet Franc Blend located in Côtes de Bordeaux Castillon just 45 kilometers outside of Bordeaux, which boasts rich, chocolaty, ripe aromas and flavors and retails for around $50.
While this article barely scratches the surface when it comes to the history, wines and terroir of Bordeaux, one thing is clear: The passion to create the best wines and the stories of the region and the wineries make Bordeaux's wines not only great to drink but great to learn about as well.
Jonathan Feiler is Group Director of Wine for Ocean House Management Collection, including the Forbes Five-Star Ocean House, the award-winning Weekapaug Inn, the Watch Hill Inn and the Inn at Hastings Park, where he oversees the wine and beverage program and practices a wine philosophy centered on versatility and approachability. He also is responsible for a full program of beverage education classes for individuals and groups.