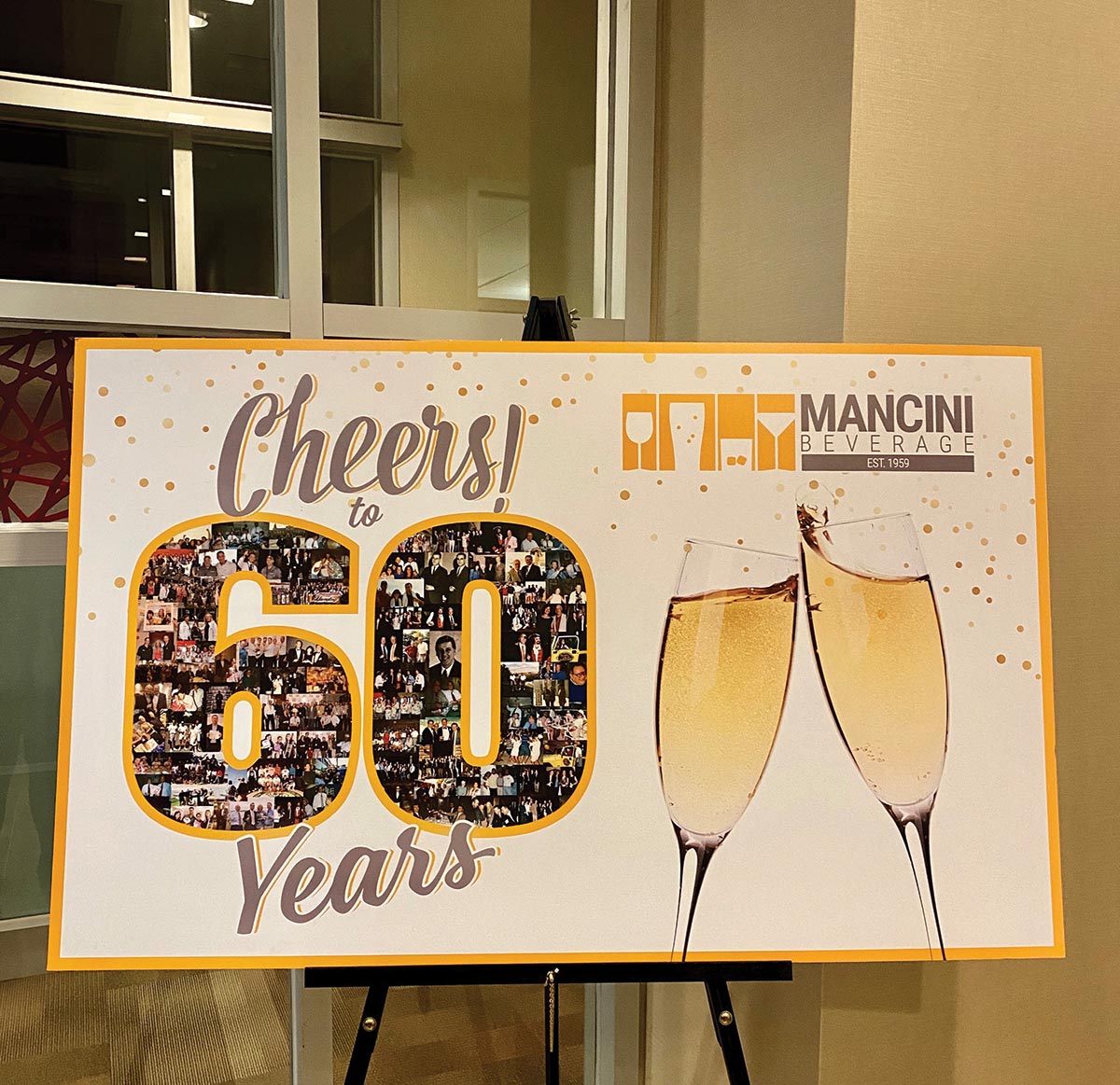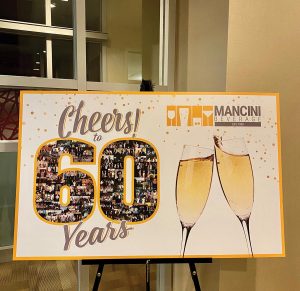 January 2020 marked 60 years in business for West Greenwich-based Mancini Beverage, whose divisions include Rhode Island Distributing, C&C Distributors/World Class, Martignetti Wines, Northeast Wines, Northeast Beverage of Connecticut and Centrex Distributing. The team gathered for an employee celebration at its offices on January 30. The company has been family-owned and -operated since 1959, when Antonio Mancini purchased the Providence Beverage Company, a Rhode Island beer distribution business.
A timeline outlines its evolution from its inception. In 1968 with the acquisition of Rhode Island Distributing, Raymond Mancini Sr., Antonio's son, assumed a leadership role. In 1985, Mancini Beverage launched Coors Brewing in Rhode Island, making it a significant player in the local beer business. In 1989, the team launched Centrex as a shipping and logistics platform, giving it an efficient route to market. In 1993, Mancini Beverage began a nonalcoholic portfolio, acquiring the Snapple and Polar brands. In 1998, Kenneth Mancini Sr. was named President, marking a third generation of family leadership. In 2001, Northeast Beverage launched in Connecticut, with Red Bull driving the new territory expansion. In 2002, Rhode Island Distributing was appointed distributor for Diageo in the state, increasing its spirits portfolio to include notable brands Jameson, Tanqueray and Captain Morgan. In 2002, with the purchase of Burt's Beverage, Northeast Beverage launched a premium beer portfolio, including Stella Artois. In 2006, Northeast Beverage acquired Connecticut Beverage, expanding its Connecticut beer and soft drink portfolio. In 2007, Rhode Island Distributing partnered with Martignetti Companies, strengthening its wine and spirits portfolio. In 2008, Rhode Island Distributing expanded its fine wine selections with brands, including Caymus. In 2012, Centrex expanded by 100,000 square feet and 10 bays to accommodate Mancini Beverage's growing portfolio. In 2015, a fourth generation of Mancini family members became engaged in the beverage business, and in 2019, the companies were brought under one family name, Mancini Beverage.
"We are very proud of our rich legacy and our strong business, but most importantly we are incredibly grateful for all of the individuals that have made our success possible, including our dedicated employees, dynamic suppliers and committed customers, all of whom challenge us to do better every day," said Kenneth Mancini Sr., President & CEO.
Photos by Laura Widness.